The Sudden Death Of Former Megadeth Drummer Nick Menza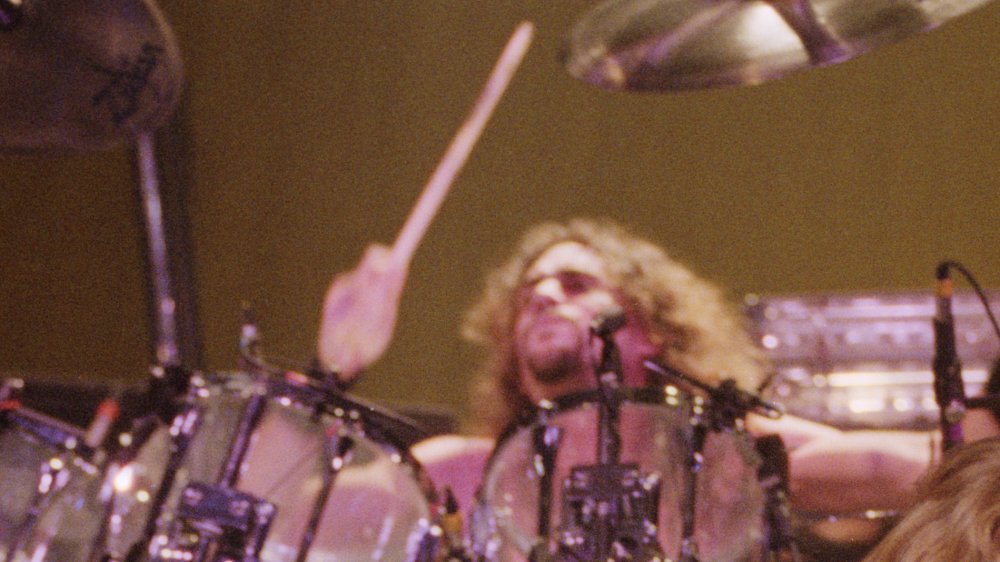 Brian Rasic/Getty Images
Nick Menza, former guitarist and drummer of the metal band Megadeth, was a talented guy who contributed to hit albums such as Countdown to Extinction, Rust in Peace, and Youthanasia. He also was a member of other bands such as Chodle's Trunk, Fear Assembly, Orphaned to Hatred, and OHM. As per The Guardian, the musician had to leave Megadeth when he had to get knee surgery done while the band was on tour for their album Cryptic Writings. He was still active with other bands in the following years.
Menza's career came to a tragic halt in May 2016 when he passed away due to a cardiac arrest while performing in California. He was 51. His team's statement read, "Nick collapsed during the third song into a set with his band OHM. Earliest reports indicate he suffered a massive heart attack and was pronounced dead upon arrival at hospital." According to CNN, after Menza fell, paramedics rushed to save him but couldn't bring him back. The musician died doing what he loved the most.
He passed away while performing for his fans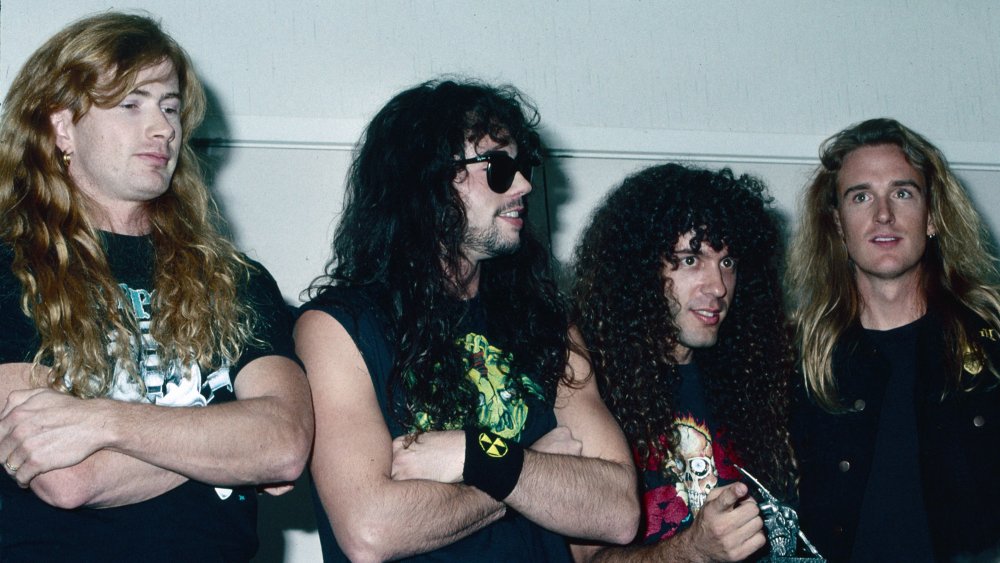 Lisa Lake/Getty Images
Menza's sudden death was a shock to many in the industry. Dave Mustaine, one of the founding members of Megadeth, wrote on Twitter that he read about the tragedy at 4 a.m. when he woke up. "Tell me this isn't true," he said.
Marty Friedman, a former member of the band, expressed his condolences on Facebook: "We all know the great and unique drummer that Nick Menza was, but he was also a trustworthy friend, a hilarious bandmate, as well as a very loving dad. I'm beyond sad, did not see this coming at all. RIP Brother." The drummer's biographer, J. Marshall Craig, said that the musician had been in good spirits earlier. "He just spend nearly two weeks with the boys in the Pacific Northwest and was absolutely glowing. He was scheduled to fly to my home in Cape Cod tomorrow so that we could finish the comic-book version of the book we wrote on his life, MenzaLife, both of which were slated for release late next month. This morning we are all too numb to think about anything but Nick's family."