The Unexpected Way MythBusters' Jamie Hyneman Met His Wife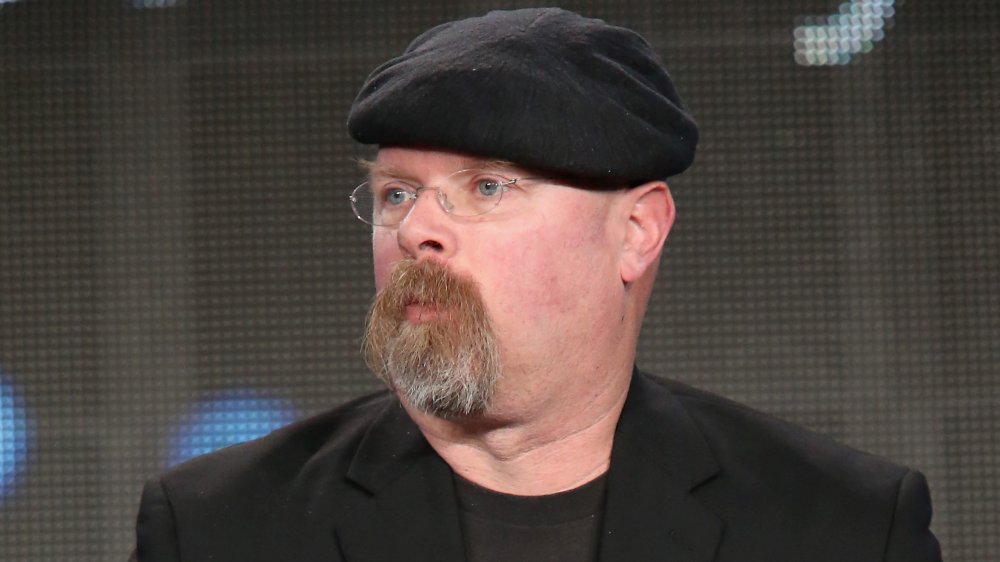 Frederick M. Brown/Getty Images
After studying Russian linguistics at Indiana University, MythBusters' Jamie Hyneman did what every college grad should do: he took a year off to do something completely unrelated to what he studied. Then he turned that year into a few more. According to Mental Floss, Hyneman went down to the Virgin Islands, bought a boat, and became a certified dive master. (His first career? Owning a pet store.)
His MythBusters co-host Adam Savage told The Sneeze that it was during this time playing pirates of the Caribbean that Hyneman met the woman who would become his wife. Eileen and Jamie met in 1984 and the two dated for five years, sharing a deep love for science, scuba, and big, bushy mustaches, before tying the knot in 1989. She was by his side when he returned to the mainland, started up a career in Hollywood special effects, and ultimately, says Business Insider, survived 14 seasons of the Discovery Channel show that would make him a household name in the United States.
Who is Jamie Hyneman's wife, Eileen?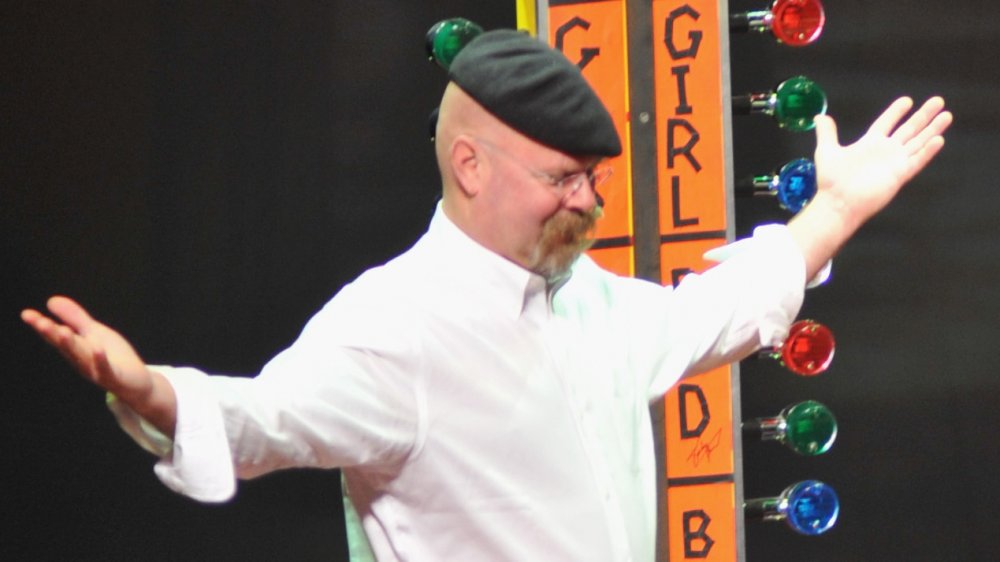 Stephen J. Cohen/Getty Images
According to Reality Star Facts, Hyneman's wife, Eileen Walsh, is a science and math teacher in northern California. A member of the California Science Teachers Association, she works at Encinal Junior and High School, a grades 6-12 institution located on Alameda Island, in the San Francisco Bay. The school has been featured on several MythBusters episodes, particularly the swimming pool and football field. The show even held an event at the school to raise funds in 2006.
As co-host Adam Savage told The Sneeze, Eileen ended up helping Jamie with a part of fame that he first found it difficult to accept. When Hyneman was a little upset at the amount of sexually explicit fan mail the duo received from gay viewers, Eileen told her husband, "Jamie, take the compliment! Someone thinks you're really hot! It's okay if it's a man." After her advice, Jamie got over the short-lived bout of homophobia and was more relaxed about that aspect of his newfound fame.
The couple doesn't say much about their private life, even keeping some things from Adam. "But she's a great lady," Savage said. "She's really awesome."