The Tragic Death Of Guns N' Roses' Original Bassist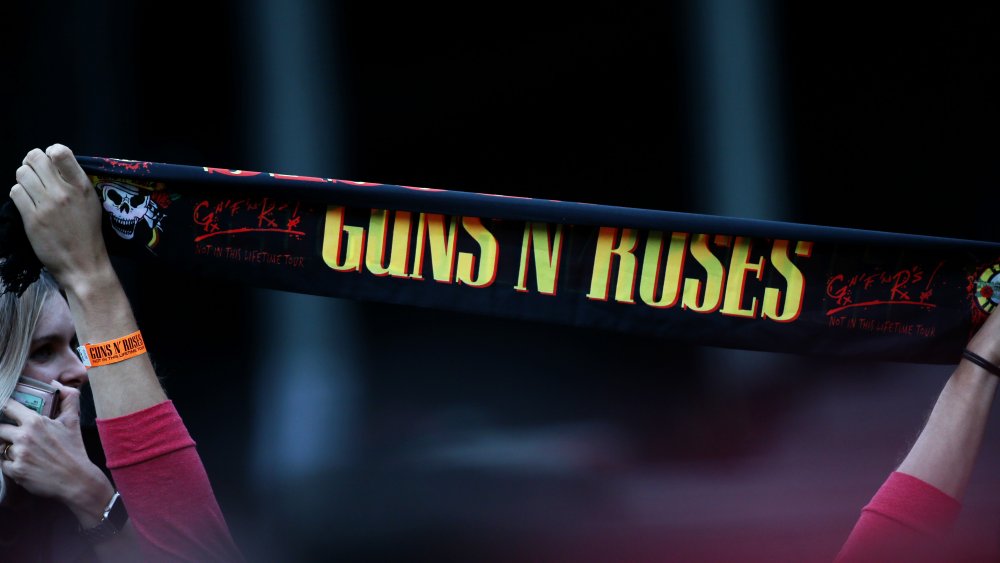 Paul Rovere/Getty Images
While Guns N' Roses remains a name to reckon with even today, the band has undergone some tragic experiences. Take, for instance, one of the first members, Danish bass player Ole Beich, who moved to Los Angeles in 1982. As one of the band's ex-members, Tracii Guns, explained to Ultimate Guitar, Beich was drawn to metal. 
Guns said that he met Beich through a friend. The bassist wanted to be in Guns's band LA Guns "because we were a heavy band at that time." That band's lineup included Axl Rose, with Rob Gardner — one of Guns's buddies from high school — on drums. "We basically started LA Guns together [in 1983]," Guns said. "Our manager had fired Axl at one of our shows. And that same night, after he was fired ... We all lived together — we decided we were just gonna carry on and we changed the name of the band, we changed our name to Guns N' Roses."
Beich was drawn to the band's potential. He'd already proved his mettle with Mercyful Fate and other bands. As the the sound and style of Guns N' Roses evolved, however, the bassist found himself struggling to be happy. He didn't want to stick to hard rock.
He drowned in Denmark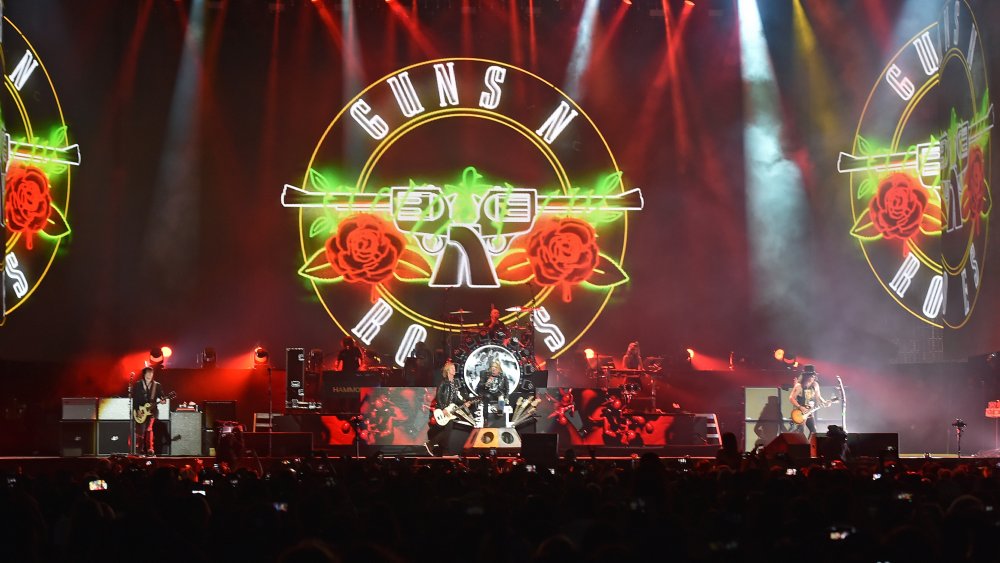 Kevin Winter/Getty Images
As Guns remembered it, "I think Ole was the first to go. He really wanted to play metal and we had turned into more of a blues-influenced heavy-rock band with a little bit of tinge of glam-rock in there.... and he didn't really want to do that, he wanted to do something else. Unfortunately, he never found what he was looking for."
Guns also told Ultimate Guitar that Beich had been struggling with depression after leaving Guns N' Roses. Unfortunately, the bassist didn't get the chance to explore his music journey much further and find out what he was meant for. He met a tragic end — he drowned in Denmark in 1991 at the age of 36. As The Music's Over relates, the circumstances of Beich's death were somewhat suspicious, leading some people to suspect suicide. Remembering Beich, Guns said, "I really loved that guy — very serious guy, had a great sense of humor. He helped me with a lot of things. He was about 10 years older than me. Good guy."
If you or anyone you know is having suicidal thoughts, please call the National Suicide Prevention Lifeline​ at​ 1-800-273-TALK (8255)​.