The Reason Axl Rose Used To Fear Women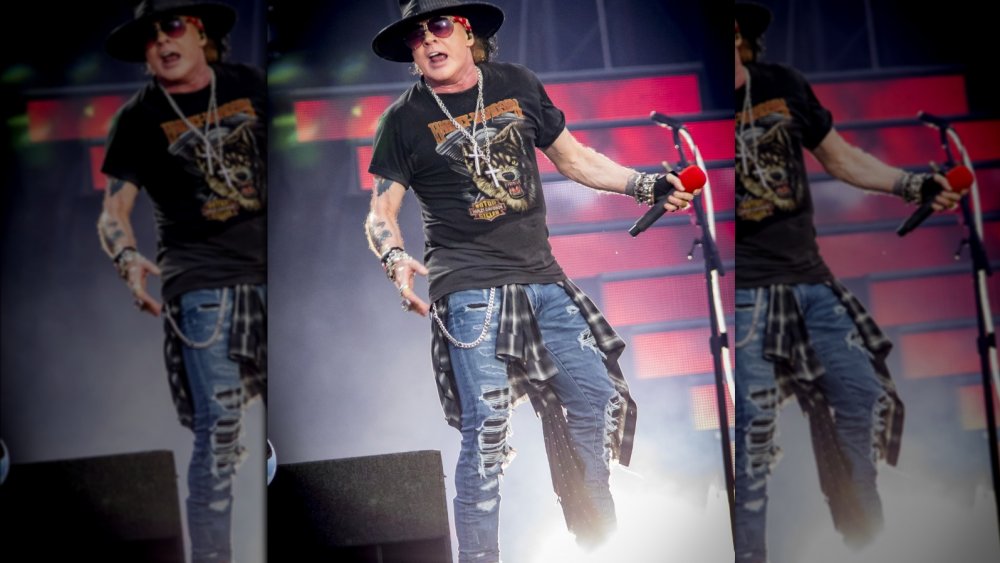 Mark Horton/Getty Images
If you're alive in the United States, you know Guns N' Roses. Either your parents annoyed you by jamming out to "Sweet Child O' Mine" and "Mr. Brownstone" or you were that parent. Guns N' Roses is a throwback to a time when hair ruled everything, but they didn't stop in the 1980s. No, no. The band is still working on new material today.
Though Slash is arguably the most famous member, Axl Rose, the band's frontman, isn't far behind in infamy. Rose seems to be in and out of the media with some controversy or another, sometimes claiming ridiculous things, like being able to remember back to his own conception, or doing things that make people think twice about purchasing his records (we're not saying it's racism, but it was definitely racism). Regardless, being a star rocker must have given him a pretty solid side career with the ladies, right? Well, it turns out that Rose, historically, was intimidated by women.
"I basically put thoughts together about how sex is power and sex leaves you powerless," Rose once said in a 1992 Rolling Stone interview. But how did he become so intimidated?
A brainwashed view of the opposite sex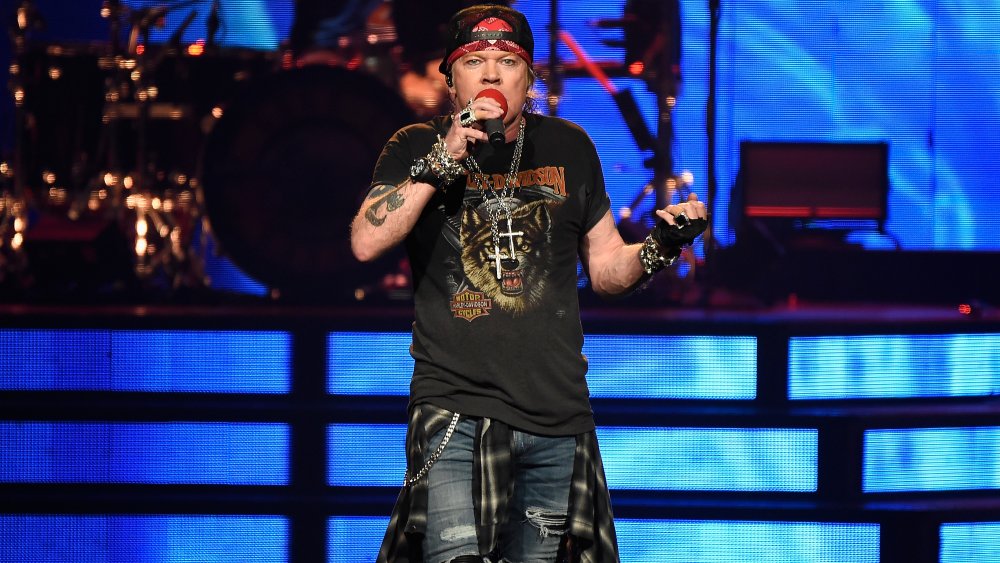 Kevin Mazur/Getty Images
Rose didn't have his biological father around for much of his life. Rose claims he was sexually abused at the age of two by his father during a horrific kidnapping incident. That sort of thing in itself has a tendency to taint people's views on relationships and sexuality. With Rose's father out of the picture, his mother remarried. Rose explained to Rolling Stone that his mother was never there for him and that his stepfather was abusive. "She's picked my stepfather over me ever since he was around and watched me get beaten by him," he said.
It wasn't the physical abuse that Rose claims made him intimidated by women, but rather his psychological manipulation. His stepfather was a strict Pentecostal man who used his faith as a way to brainwash Rose and his sister, Rose alleges, and added to an already skewed idea of women and relationships. Rose tells RIP: "Whenever there was any form of sex, like a kissing scene, on TV, we weren't allowed to look. Dad had us so brainwashed that we started turning our heads on our own. We scolded each other. My mom allowed all of this to happen because she was too insecure to be without my stepfather."
It's no wonder Rose found women intimidating.