Why Weird Al Yankovic Will Always Be Grateful To Michael Jackson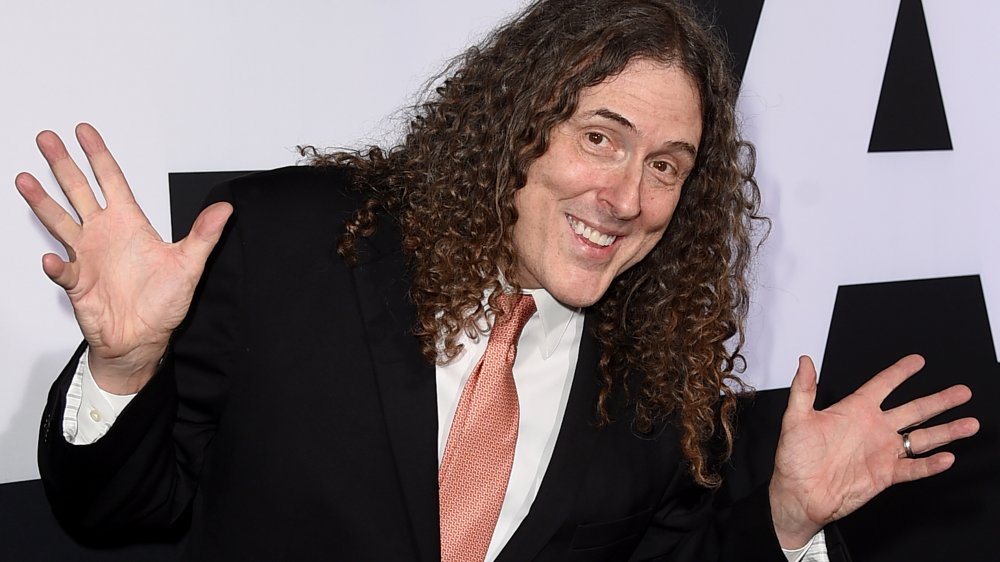 Kevin Winter/Getty Images
Would the world even know about "Weird Al" Yankovic if it weren't for Michael Jackson? While it's true that the master of song parodies debuted with a self-titled album in 1983 that contained zero references to the King of Pop, it was his 1984 blockbuster Weird Al in 3-D that made him a star, thanks to "Eat It," a food-centric parody of Jackson's "Beat It" that, as posted on Yankovic's website, peaked at #12 on Billboard, earned Yankovic a Grammy for Best Comedy Recording, and made him a household name. 
In a 2009 interview with Rolling Stone, Yankovic called his attempt to get permission to parody "Beat It" was "a shot in the dark. We're talking about the most popular and famous person in the known universe, and here I was, this goofy comedy songwriter." Not only did Jackson return Weird Al's phone call, he approved the parody and told him he thought the idea was funny.
Michael Jackson and "Weird Al" Yankovic's creative partnership didn't end there. In 1988, Yankovic once again asked Jackson if he could parody another song: "Fat," a comic rewrite of Jackson's hit "Bad" from the album of the same name. Jackson agreed and, Yankovic told Rolling Stone, "he was nice enough to let us use his subway set for the video, so he's always been very supportive." Yankovic carried the tribute even further by wearing a replica of the outfit Jackson wore on the cover of Bad and naming his own album Even Worse.
When Bad became even worse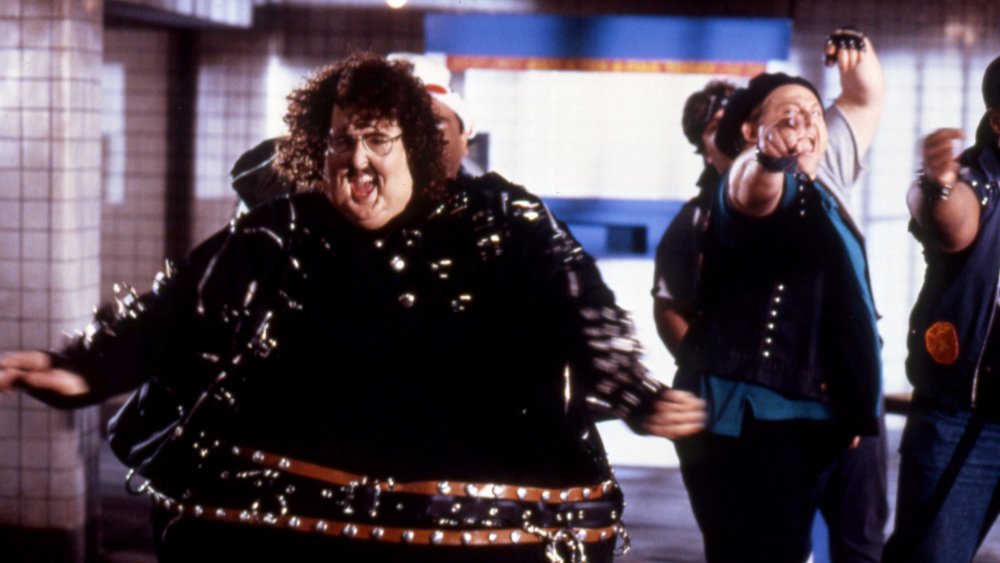 Donaldson Collection/Getty Images
"Fat" was not a huge hit on the charts, only peaking at #99, but the video was one of the most inescapable and popular MTV staples of the late 1980s and won "Weird Al" his second Grammy, this time for Best Concept Music Video. Even Worse went Gold and, eventually, Platinum; Yankovic told Rolling Stone about meeting Jackson backstage at one of Jackson's concerts, where he presented Jackson with a copy of Even Worse's Gold record. Jackson "was very gracious and thanked me for it and said some nice things," said Yankovic. "Seeing him in person was amazing, it was otherworldly."
Jackson helped Yankovic one last time, when Al requested permission to parody Jackson's 1991 song "Black or White" and was denied. As Yankovic remembered for Rolling Stone, Jackson "thought "Black or White" was more of a message song, and he didn't feel as comfortable with a parody of that one." Jackson's refusal turned out be a giant favor; in the words of "Weird Al," "I was already getting pegged as the guy who did Michael Jackson parodies, and because he wasn't so into it, I decided to go with Nirvana, which wound up revitalizing my career." Considering that "Weird Al" Yankovic is still touring and performing, it looks like saying no to a third parody was the best thing Michael Jackson could have done for him.