The Truth About Little Richard's Most Famous Song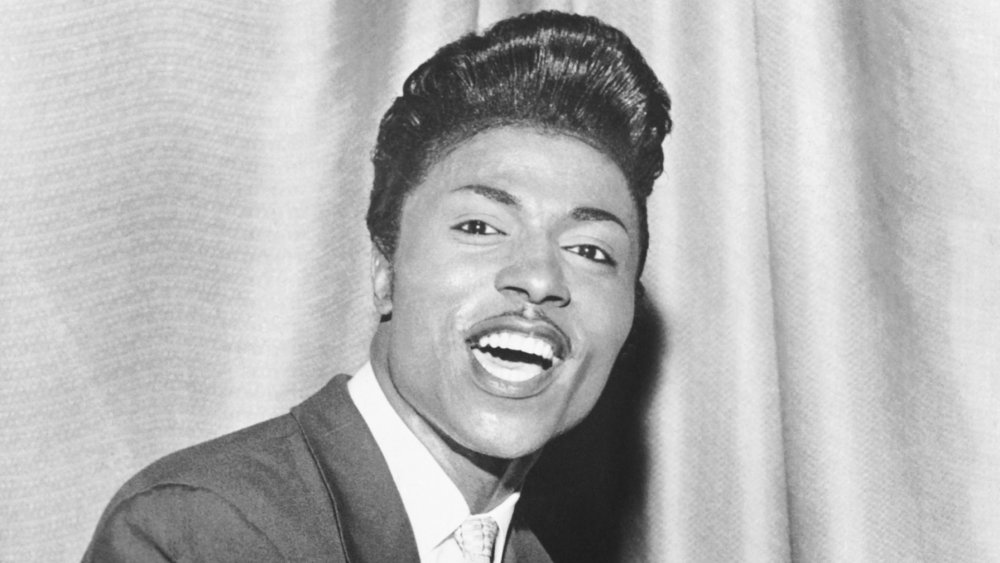 Michael Ochs Archives/Getty Images
When Little Richard died in May of 2020, the world lost a pioneer and an icon. As David Browne wrote in his Little Richard tribute for Rolling Stone, the performer was "a founding father of rock & roll whose fervent shrieks, flamboyant garb, and joyful, gender-bending persona embodied the spirit and sound of that new art form." Surely there would be no Prince, no Freddie Mercury, and no Bruno Mars without him. 
His most famous song was perhaps his signature throughout his long and storied career. Little Richard crafted "Tutti Frutti" with songwriter Dorothy LaBostrie, and recorded it in 1955. It was a hit, as Billboard relates, reaching #12 on the Best Sellers in Stores chart and later reaching #17 on the then-crucial Most Played on Jukeboxes tally. People hadn't heard pop songs like this one before; Billboard's review called it "a cleverly styled novelty with nonsense words delivered rapid fire," adding that "the singer shows a compelling personality and an attractive vocal style." When Little Richard died, the song became a hit again, says another Billboard article, leading the surge in streaming access of his songs with "412,000 streams on May 9-10, up 1,210 percent from 32,000 on May 7-8." His song catalog as a whole "sold 10,000 downloads on May 9-10, up 6,928 percent from a negligible amount on May 7-8."
From good booty to aw rootie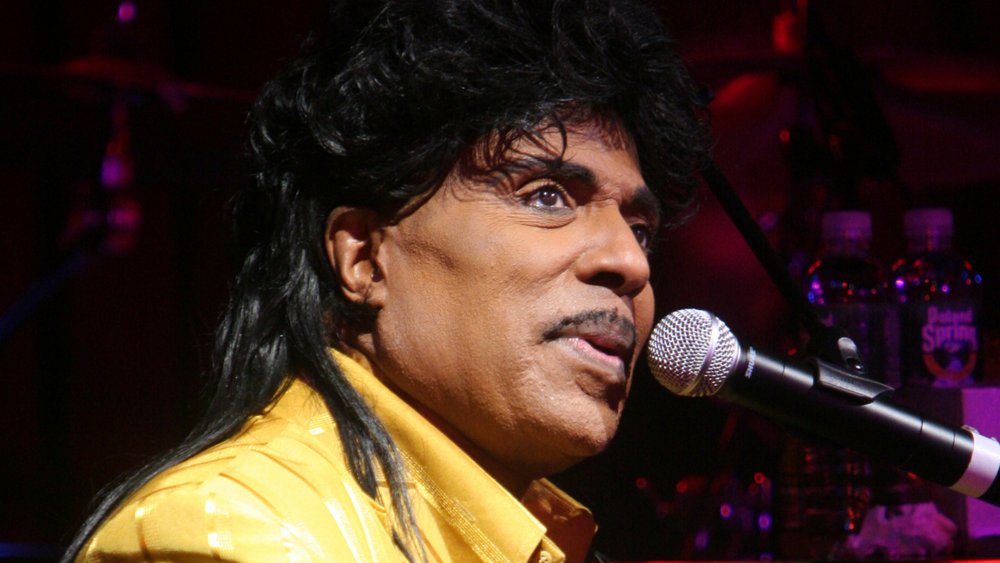 Hiroyuki Ito/Getty Images
So what exactly do Tutti Frutti's "nonsense words" actually mean? According to the Library of Congress, the song began as an "old, slightly obscene ditty he had often performed as filler in his nightclub dates" and was filled with Richard's "soon-to-be trademark 'woos,' howls and scat-like singing" as well as raunchy lyrics — "tutti frutti / aw rootie" was originally "tutti frutti / good booty." Richard's drummer Charles Connor told Drumsmack T.V. in a 2014 interview that the lyrics then went on: "If it's tight / It's all right," and so on from there. When Dorothy LaBostrie came in to rework the lyrics, she changed "good booty" to what the Library of Congress called "a slang adaptation of all righty" and reworked some of the dirtier sections to "relatively innocent odes to girls named Daisy and Sue." 
 As for the most memorable line from the song, "A-w*p-bop-a-loo-bop-a-w*p-bam-boom!", Rolling Stone reported that Richard came up with the phrase while bored washing dishes, while other sources such as This Day In Music note that it was "intended to be an onomatopoeic parody of a drum intro." Regardless of its meaning, its legacy of kicking off what Mojo magazine called "the most influential and inspirational recording ever made" lives on.