What Eric Clapton Did Before Pursuing Music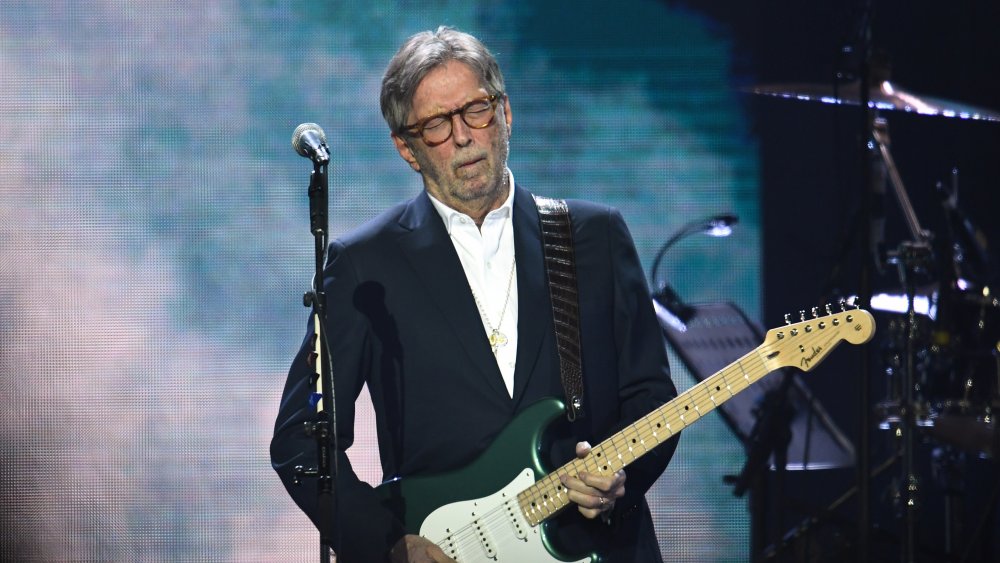 Gareth Cattermole/Getty Images
From a very young age, Grammy-award winning guitarist and three-time Rock & Roll Hall of Fame inductee Eric Clapton was known as an above-average student with a penchant for art. In fact, he had persistent dreams of attending art school as a boy. However, that all changed for Clapton when he received life changing news.
As a preteen, Clapton was told that his parents were actually his grandparents, and his "sister" Patricia was his mother. According to Bob Gulla's book Guitar Gods: The 25 Players Who Made Rock History, Clapton had always been introverted, but finding out the truth dramatically changed his persona, causing the future star to become "moody and distant" with his grades slipping significantly.
According to EricClapton.com, due to failing the all-important 11 Plus Exams as a schoolboy, he was sent to St. Bede's Secondary Modern School and subsequently enrolled in the art branch of Hollyfield Road School. However, a new passion would soon come over him.
A newfound love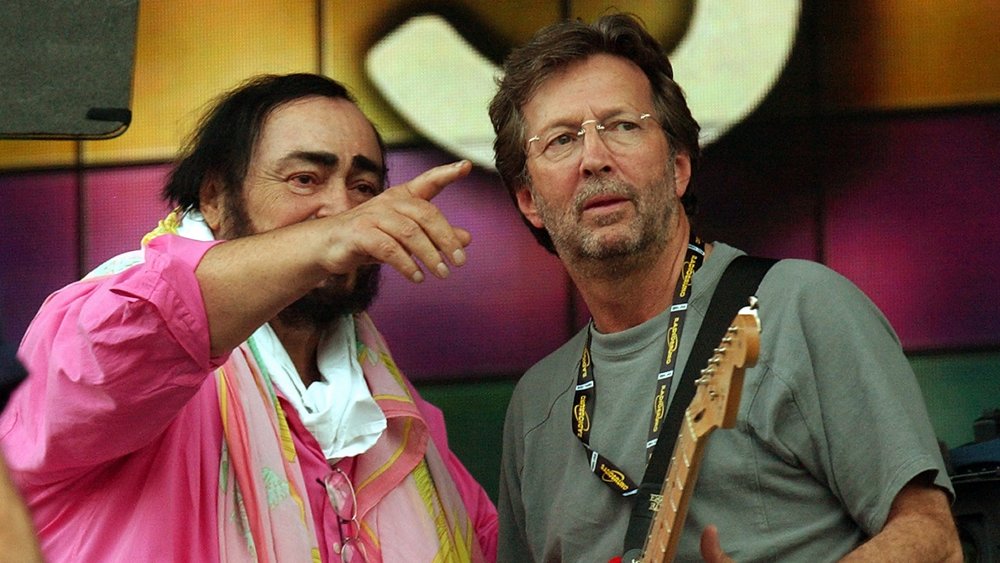 Giuseppe Cacace/Getty Images
Clapton was born in 1945 in Surrey, England and was raised in a musical household. According to his official website. His grandmother played piano and his uncle and mother both enjoyed listening to the sounds of the big bands. Pat later told Eric's official biographer, Ray Coleman, that his father was a gifted musician, playing piano in several dance bands in the Surrey area. In fact, as Clapton began his teenage years, the rock 'n roll scene exploded in the country.
Per Songfacts, it was after being mesmerized by Jerry Lee Lewis performing "Great Balls of Fire" on television that young Clapton asked for a guitar for his 13th birthday. While at first he found the instrument intimidating and difficult to play, after he began attending art school, he gave the guitar another shot and found a new passion for the blues. Before long, the guitar became the musician's primary hobby.
As Clapton's love for guitar grew stronger, he began to care less about art school. According to Bob Gulla, he started to slack off so much in class that the school kicked out the guitarist. Which was a decision that Clapton was okay with, as he became a fully-formed guitarist by the end of his college days. By day, he worked for his grandfather to pay the bills, and by night, he joined the music circuit around Surrey, playing in a variety of up-and-coming bands.