The Tragic Childhood Of George Michael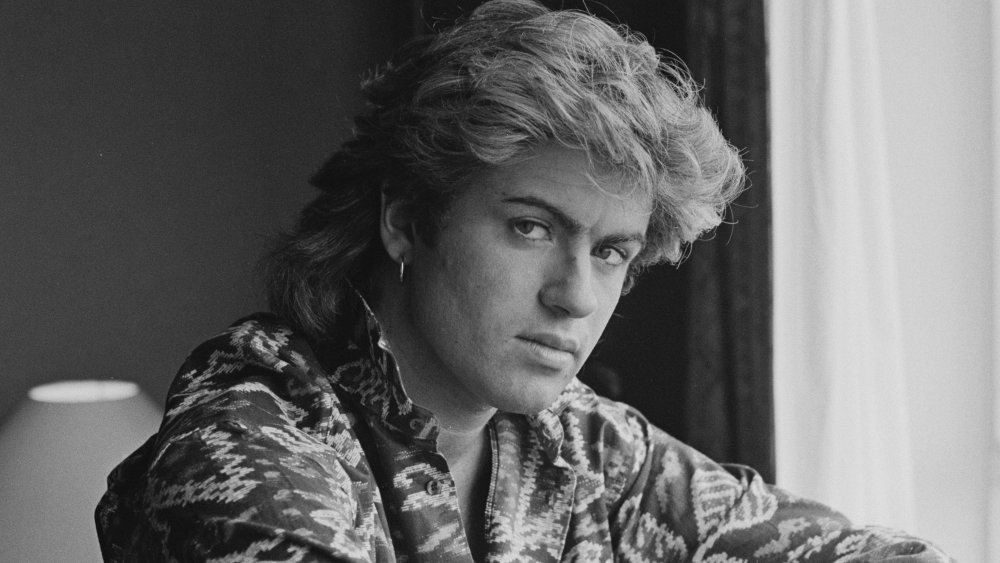 Michael Putland/Getty Images
Singer George Michael, whose birth name was Georgios Kyriacos Panayiotou, experienced stardom and a whole lot of success in his lifetime, but his early years involved a certain amount of personal pain. While Michael didn't have a particularly tough childhood, he did experience a disconnect from his family. Being distant from his busy parents in their apartment in London was painful for the musician. 
His father was an immigrant who managed his own restaurant and didn't have very much time for his son. His absence from Michael's life damaged the relationship between the two. As explained by the book George Michael: A Pop Star Life by the editors of People Magazine, the singer didn't know what it's like to be taken care of as a kid and didn't experience a security blanket of love and affection at home. His parents were too caught up in trying to provide for him and his siblings. "I was never praised, never held," he said. "So it wasn't exactly the Little House On The Prairie."
He didn't receive love or affection from his father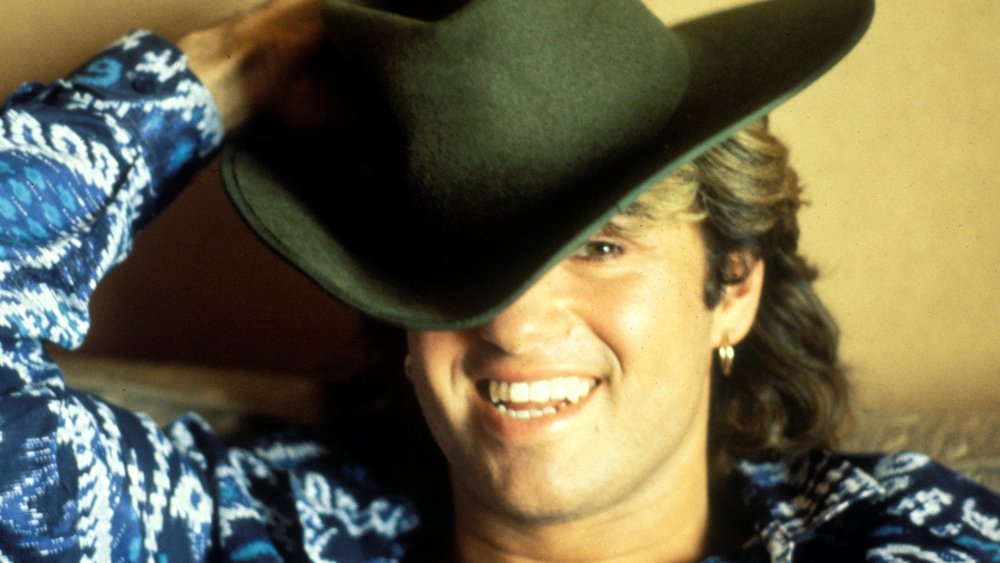 Michael Putland/Getty Images
When Michael was six years old, he became fascinated by a gramophone that he found in his family's garage. That's when he penned the lyrics to his first song. While music was definitely intriguing to him, the singer didn't quite decide to chase his passion for music until he was forced to endure an extended recovery from an injury."At the age of about eight I had a head injury and I know it sounds bizarre and unlikely, but it was quite a bad bang, and I had it stitched up and stuff," Michael revealed in his memoir Bare (via The Sun). "Suddenly, all I wanted to know about was music."
Michael was wary about revealing his plans to his father, however. "I never really told my parents that I wanted to be a pop star or anything," Michael admitted."They just knew that I was totally obsessed with music. Funnily enough, my father always used to say that he didn't think I could sing."