Why It Rains Fish In One Landlocked Honduras City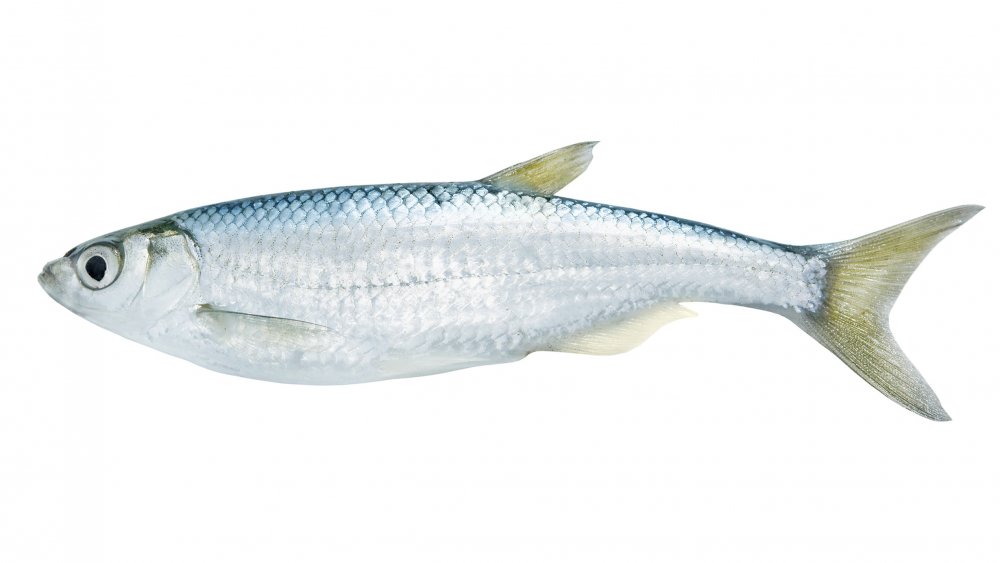 Shutterstock
Of all the things that can be found in bizarre locations where they shouldn't be, the annual lluvia de peces, or "rain of fish," in La Union, a small community on the periphery of Yoro, Honduras, is one of the more perplexing. According to The New York Times, at least once per spring or summer (and sometimes more), after "a torrential downpour, thunder and lightning, conditions so intense that nobody dares to go outside," the land-locked city is treated to "hundreds of small, silver-colored fish" all over the ground. Residents take buckets and collect the fish; "[f]or some, it is the only time of the year they will have a chance to eat seafood."
The phenomenon has taken place for decades. Some residents credit the fish bounty to "the prayers of Manuel de Jesus Subirana," a Spanish Catholic missionary in the mid-1800s, who is said to have pleaded with God to help ease the poverty and hunger of the Yoro region. The annual downpour is said to have started shortly after the missionary offered up said prayers. Other local theories, per The New York Times, include more scientifically-oriented hypotheses, such as "the fish may dwell in subterranean streams or caverns. These habitats overflow during big rainstorms ... Once the rain stops and the flooding recedes, the fish are left stranded."
Hallelujah! It's raining fish!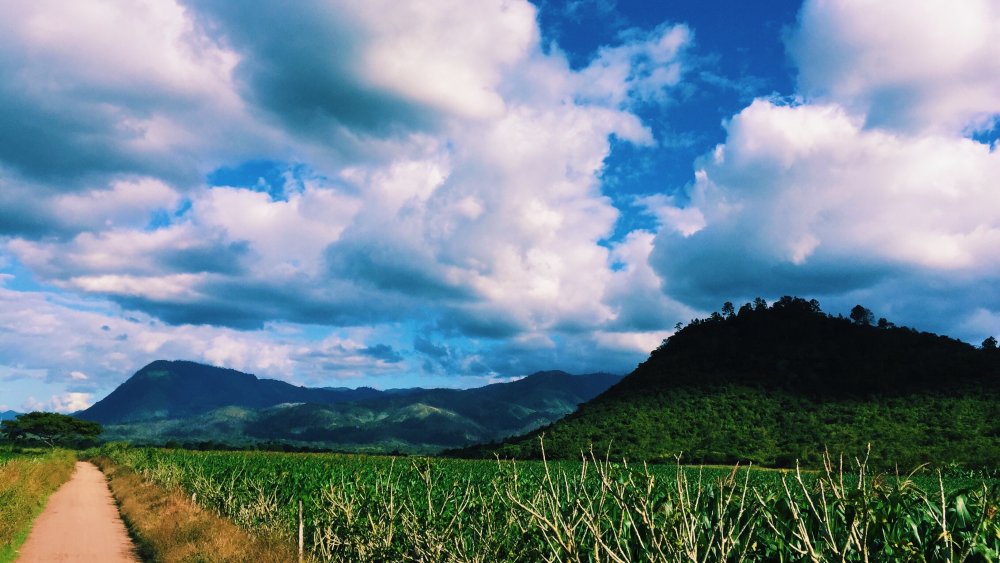 Shutterstock
Another possibility suggests that "water spouts suck the fish from nearby bodies of water — perhaps even the Atlantic Ocean, about 45 miles away — and deposit them in Yoro."
LiveScience reports that "the fish that end up stranded there are not indigenous to local rivers or streams." Scientists note that the fish who land in La Union are blind and therefore posit that the fish don't fall from the sky, but rather "the heavy rains preceding their appearance probably force these subterranean fish above ground." Kirk Semple notes in the Times piece that "Nobody has actually seen a fish fall from the sky, but residents say that is only because nobody dares leave home during the kinds of powerful storms that bring the fish."
Regardless of the explanation, the lluvia de peces is a celebration featuring "an annual festival that features a parade and a street carnival. Young women compete to be elected "Señorita Lluvia de Peces" — Miss Fish Rain; the winner of the pageant rides a parade float dressed like a mermaid." The 200 homes in La Union all share the fish and no one is allowed to sell them because, says one resident, "You can't sell the blessing of the Lord."