The Untold Truth Of Anne Lister: The 'First Modern Lesbian'
Anne Lister would have been an unusual 19th century British woman regardless of her sexual orientation. According to GLBTQ, she was born in Halifax, England in 1791. She was a landowner, traveler, scholar, and businesswoman who wore practical, black clothing at all times and was called "Gentleman Jack" due to her masculine appearance and manners. Thanks to her thorough and candid diaries — over 26 volumes, totaling more than four million words — we also know that, according to Historic England, she was what some have called "the first modern lesbian." Lister did not invent lesbianism, obviously, but as GLBTQ noted, she "struggled to invent a self that accommodated her desires. Rather than trying to conform to conventional modes of female identity, she constructed one congruent with her sense of who she really was."
Lister started her diary and her romantic relationships with women at age 15. Per the BBC, she was sent away to boarding school at just seven by a mother tired of trying to parent an "unmanageable tomboy." She was made to sleep in her school's attic when "teachers feared she would influence the other girls with her rebellious behavior." Eventually, another student, Eliza Raine, "the illegitimate half-Indian daughter of an English surgeon," was also sent to stay in the attic, and the two embarked upon a passionate love affair. Lister "devised a code from Greek and Latin, mathematical symbols, punctuation and the zodiac," which she used in her diaries for the rest of her life.
'I love, & only love, the fairer sex'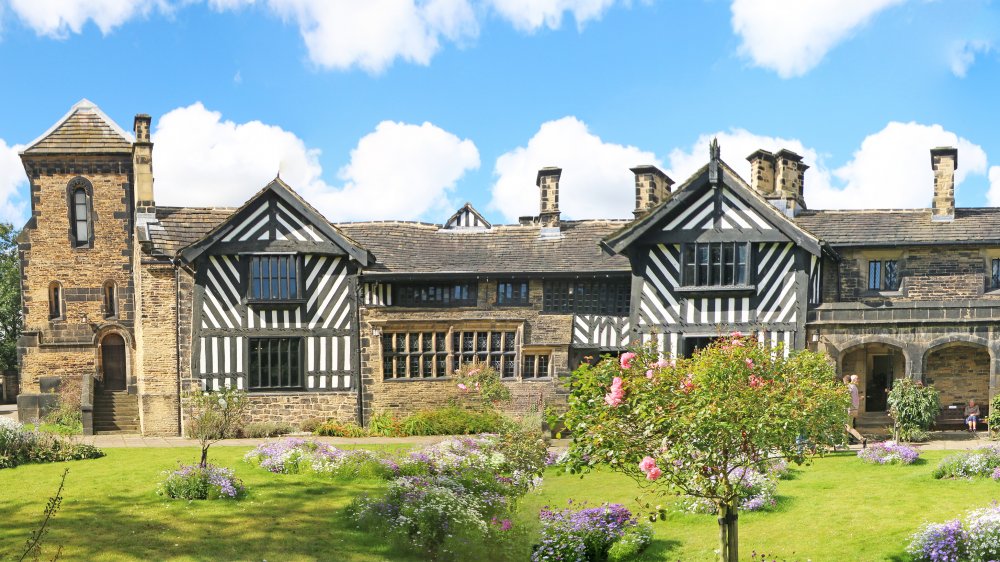 Shutterstock
Lister explored her sexuality in her coded diaries, with passages "unabashed in their emphasis on pleasure rather than shame," reports GLBTQ. In 1821 she noted (per HistoricEngland), "I love, & only love, the fairer sex & thus beloved by them in turn, my heart revolts from any other love than theirs." After enjoying years of what the BBC called "promiscuous and arguably predatory [behavior], moving efficiently from one lover to the next," she fell in love with Mariana Belcombe. The feeling was mutual and "when apart, they would write to each other every few days. The young lovers even exchanged rings as a symbol of their commitment." Eventually, money got in the way and Belcombe married a wealthy widower and broke Lister's heart, who wrote: "She believed herself ... over head and ears in love. Yet she sold her person to another." Lister then "embarked on a series of sexual adventures with other women."
Lister became financially independent upon inheriting her family's estate, Shibden Hall, in 1826, which, according to the Anne Lister website, "produced income from its reserves of coal, water, stone and timber," among other resources. In 1834 a woman named Ann Walker came to live with Lister at the estate and according to INews, the two had a secret wedding of sorts when they "exchanged rings, vows and took the Communion together" at Holy Trinity Church. They lived as a couple until Lister's death in 1840.