The Dark Side Of Jimmy Stewart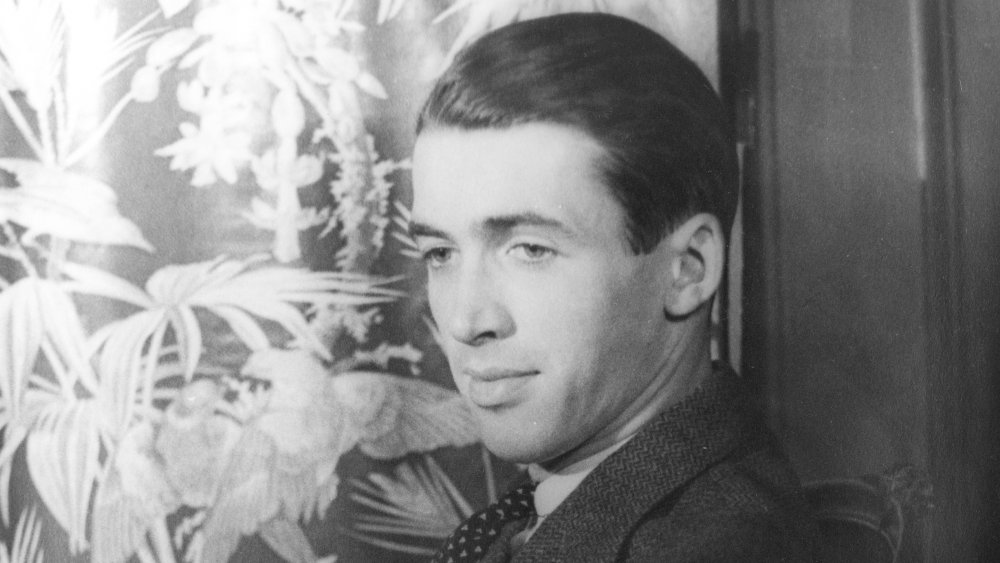 Donaldson Collection/Getty Images
James "Jimmy" Stewart is one of the last names you'd expect to find on a list of classic film stars who are actually weird people. Throughout his career, Stewart delighted audiences as what the Jimmy Stewart Museum calls the "quintessential everyman, a uniquely all-American performer who parlayed his easy-going persona into one of the most successful and enduring careers in film history." 
He was well on his way to a solid film career when he was drafted in 1941 and assigned to the Army Air Corps, as the National Museum of the United States Air Force reports. Per HistoryNet, it meant a salary cut — from $12,000 per week to $21 per month — "but he dutifully sent a 10 percent cut ($2.10) to his agent each month." He was eventually "promoted to colonel and chief of staff of the 2nd Air Division" and commanded several dangerous flying missions before returning to the United States in 1945, where he turned down a welcome-home celebration, on the grounds that "Thousands of men in uniform did far more meaningful things." His first post-war movie? The wholesome, beloved holiday classic It's A Wonderful Life.
It's a wonderful Yeti finger?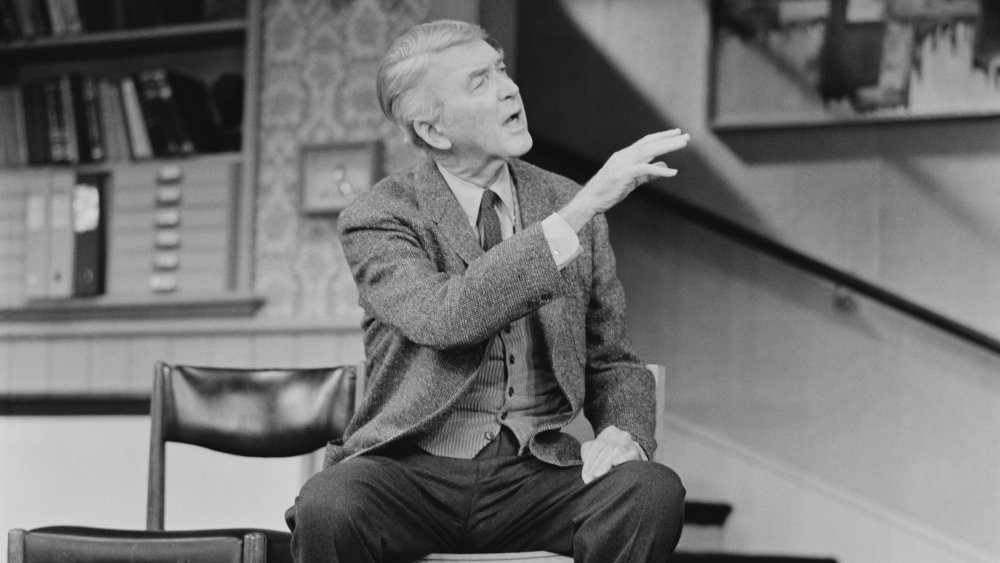 Robin Jones/Getty Images
Where does Jimmy Stewart's dark side come in? Amazingly, it revolves around his stint as a cryptid artifact smuggler. According to the BBC, in the 1950s a man named Peter Byrne led an expedition to Nepal with the intention of finding the famed Abominable Snowman, or yeti. Per AtlasObscura, Byrne "discovered that the monks of the Pangboche monastery in a Nepalese valley claimed to hold a yeti skull top and hand." After negotiating with the monks, Byrne was able to leave Nepal with "a single finger from the hand." 
Byrne brought the alleged yeti finger into India, where he met up with Stewart and his wife, Gloria. Unfortunately, there doesn't appear to be any information about the conversation that preceded the eventual agreement that the Stewarts would "smuggle the finger into the United Kingdom for research by Slick's friend and primatologist Osman Hill of the Zoological Society of London," which they did, using Mrs. Stewart's lingerie case. The heist went off without a hitch and the artifact made its way to London. Several tests over many years concluded that the bone was of human origin and in 2011, reported the BBC, the bone was returned to the Pangboche monastery, this time without the aid of a movie star or women's underwear. As far as we know, anyway.