How The Exorcist Helped Richard Branson Become A Millionaire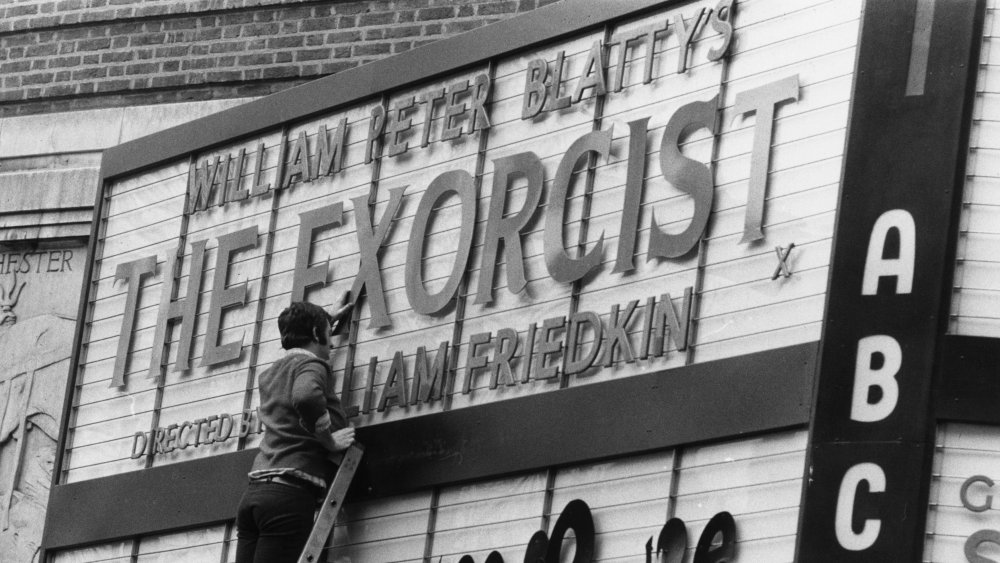 Frank Barratt/Getty Images
Before Richard Branson was a knighted billionaire entrepreneur with a multi-national, multi-sector series of ventures, including space tourism outfit Virgin Galactic, he was a high school dropout "living in a London commune, surrounded by the British music and drug scene," per Biography. In 1969, at the age of 19, Branson started his first business, a mail-order record business, which he hoped would fund his youth-culture magazine Student. He named the company Virgin, and it did well enough for Branson to open a record store on Oxford Street in London. This in turn led to enough profit that by 1972, according to The Guardian, Branson "scraped together some money and bought a rundown country house and converted its squash court into a recording studio called the Manor."  
One of the Manor's engineers heard "this incredible instrumental demo tape by a teenager called Mike Oldfield." He played it for Branson, who remembers it as "some of the most beautiful music I'd ever heard." Oldfield had reportedly shut himself away to work on his music as a response to living with an alcoholic mother and was at that point working as "the second reserve guitarist in the musical Hair and was frustrated and desperate to get an album out." Branson decided to release the album himself and Virgin Records was born. In order to sign Mike Oldfield as Virgin Records' first artist, Richard Branson "borrowed a contract from the only artist [he] knew, Sandy Denny from Fairport Convention, scrubbed her name off and wrote in 'Mike Oldfield.'"
Richard Branson's connection to The Exorcist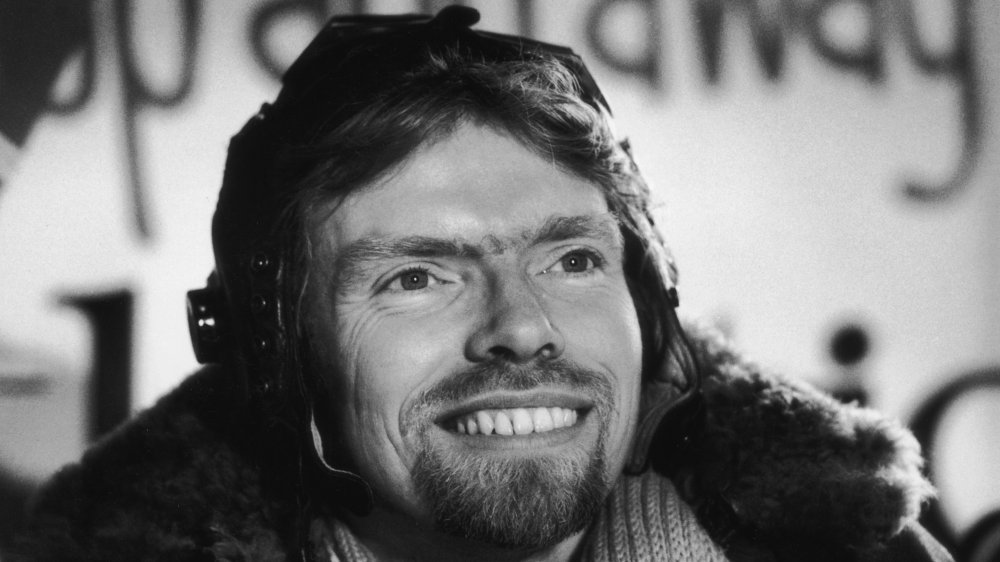 Express/Getty Images
Mike Oldfield then spent a week at the Manor recording his music properly and came out having made the now instantly-recognizable haunting, evocative Tubular Bells. Each side is one long track, with side one containing "Tubular Bells, Part One" and side two containing "Tubular Bells, Part Two." Virgin Records' first release was an instant hit. John Peel played the entire album on his famous and influential radio show, Oldfield performed a one-night only concert with Mick Taylor and Steve Winwood, and it entered the British charts where, Branson told The Guardian, "'Tubular Bells' and Pink Floyd's 'Dark Side of the Moon' vied for top chart positions, and Virgin became the world's biggest independent label." 
"Tubular Bells" became a true classic when filmmaker William Friedkin quickly needed a new score for his movie The Exorcist after he rejected composer Lalo Schifrin's offering. Friedkin is quoted in Dangerous Minds discussing his attempt to find something suitable in the Warner Brothers music library: "After listening to and discarding everything after a few bars, I came across a track called "Tubular Bells" by someone named Mike Oldfield on a new label in England, Virgin Records. After the opening motif, which I found haunting, the rest of the track was a kind of demonstration of the sound made by various bells. But, that opening motif, it was perfect." 
The rest is history. Richard Branson has paid tribute to his beginnings by naming one of his Virgin aircraft "Tubular Belle."