The Bizarre Connection Between Prince And His Ex's Death
When it comes to bizarre connections between celebrity deaths, there are few that are weirder and sadder than that of Prince and his former love, collaborator, and muse, Denise "Vanity" Matthews. Prince's death on April 21, 2016 shocked and saddened the world. Since the late 1970s, he had thrilled, shocked, confused, and inspired audiences with his ever-evolving music, messages, and image. He was the Ultimate Pop Star! The Greatest Solo Artist of the Rock Era! How could he be gone at just 57-years-old? To compound the tragedy, Vanity, someone once extremely close to Prince whose entire career resulted from her affiliation with His Royal Badness, had died two months before. Her death received little attention until Prince's death followed. She had also been just 57-years-old.
People magazine reported Matthews' death on February 15, 2016 using a Twitter update from another longtime Prince associate, drummer, and singer Sheila E.: "SADDEN my FRIEND IN CHRIST gone 2day. Vanity, Denise Matthews. MISS YOU DEARLY. U ARE IN HIS ARMS NOW, NO Pain." Per People, Matthews had been battling kidney disease since a 1994 overdose that caused severe harm and she had recently started a GoFundMe page "explaining she was diagnosed with 'Sclerosis Encapsulating Peritonitis,' a rare and often fatal abdominal condition." 
From 'Nasty Girl' to born again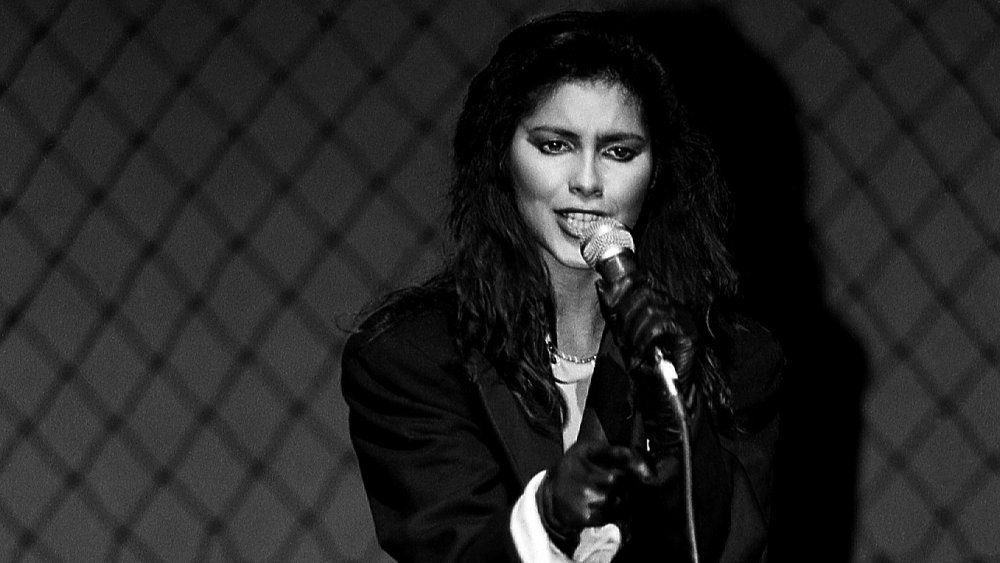 Raymond Boyd/Getty Images
Prince and Vanity's musical and romantic partnership started in 1982 when, as told to Rolling Stone, she gave Prince a demo tape. He flew her from Toronto to his home city of Minneapolis to meet two other aspiring singers and start a band. The result was Vanity 6, so named for Matthews' then-new stage name, which she explained she chose because "a girl's best friend is her pride." Vanity 6's biggest hit was the song "Nasty Girl," which peaked at number seven on Billboard's Hot R & B chart. Per a 1984 People interview, Vanity helped Prince pen his 1984 hit movie Purple Rain and was set to play the female lead, "a role based in part on her own life story." However, the two broke up before filming started and, per I Love Old School Music, Vanity was replaced by actress Apollonia both in the movie and in the band, which became Apollonia 6. Vanity made two solo albums and starred in movies and television before becoming a born-again Christian after receiving a kidney transplant in 1997, at which point she "devote[d] her life to evangelism," said Billboard.
Prince paid tribute to Vanity one day after her death while performing in Melbourne, Australia. He dedicated the song "Little Red Corvette" to her, telling the crowd "Her and I used to love each other deeply. She loved me for the artist I was, I loved her for the artist she was trying to be." Two months later, the world had lost them both.