The Tragic Life Of Curtis Mayfield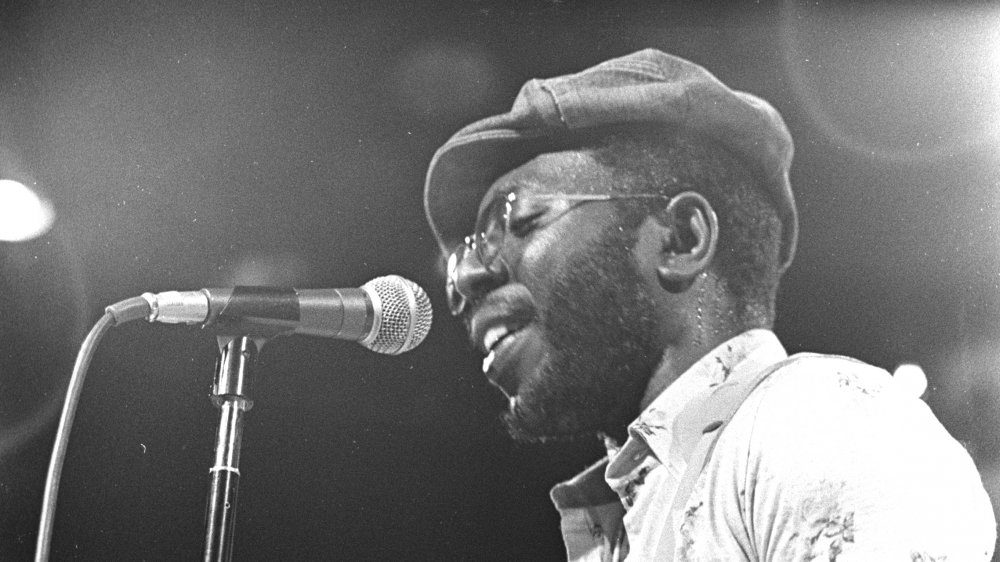 Michael Ochs Archives/Getty Images
Everyone knows Curtis Mayfield's classic floor-fillers: "Move On Up," "Superfly," and many more have been party favorites the world over for decades. But the music is also inseparable from the Civil Rights movement of the 1960s, in which Mayfield played a major part, and his music is now seen to define the era and the spirit of progress that forced real and lasting change for Black Americans.
Mayfield is now rightly considered a hero of the movement, whose socially conscious lyrics confronted listeners with the issue of race in America, while songs like "Keep On Pushing" became vital anthems that helped to reinforce the sense of purpose and togetherness among Civil Rights campaigners, according to the website devoted to his legacy. It is believed that the song in question was the most sung piece of music among campaigners on the "Freedom Rider" buses that carried the movement around the country.
So it is utterly heartbreaking to remember the tragic circumstances that plagued Mayfield's life, and the severe illness he suffered before his untimely death in 1999, aged just 57.
Mayfield's paralysis and perseverance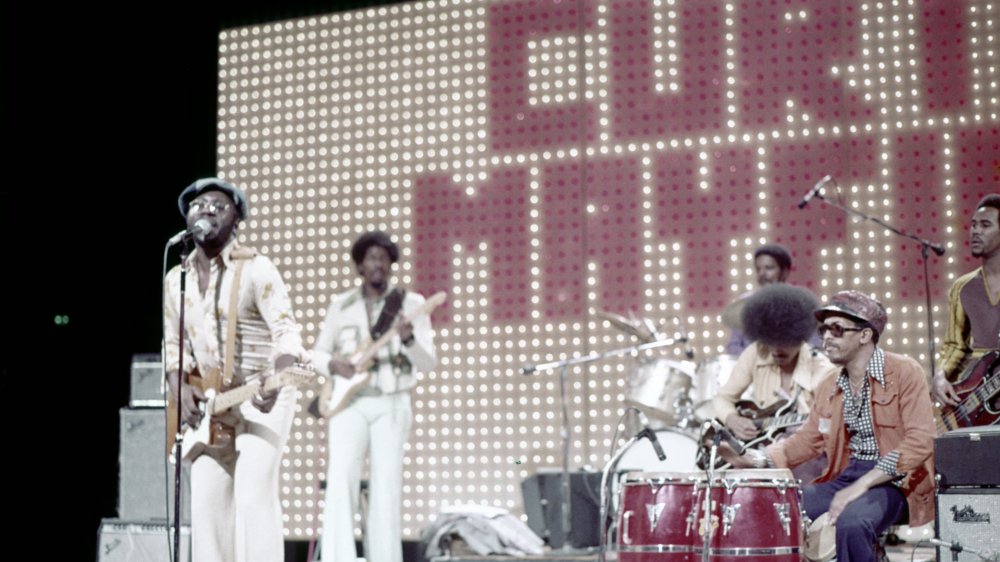 Michael Ochs Archives/Getty Images
Mayfield was highly prolific, releasing more than 20 albums and soundtracks in the first two decades of his career. Though his productivity slowed in the 1980s, he was still a regular performer and toured extensively, until tragedy struck during a fateful performance that would change the songwriter's life forever.
According to the L.A. Times, Mayfield was performing a concert in Brooklyn when a freak accident occurred — a lighting rig collapsed, striking Mayfield and fracturing three vertebrae in his neck. Mayfield was left permanently paralyzed from the neck down. Despite this tragedy which left Mayfield unable to play music, he continued to compose songs and recorded vocals while flat on his back. His final release was New World Order, which came out in 1996.
Mayfield died from complications arising from type 2 diabetes, which also led to the amputation of his right leg in 1998. The musician was widely celebrated in the final decade of his life, however, being awarded both the Legend Award and the Lifetime Achievement Award at the Grammys, and was inducted into the Rock and Roll Hall of Fame as both as a solo artist and as a member of the Impressions.