The Truth About Rick James' Violent Encounter With Alfonso Ribeiro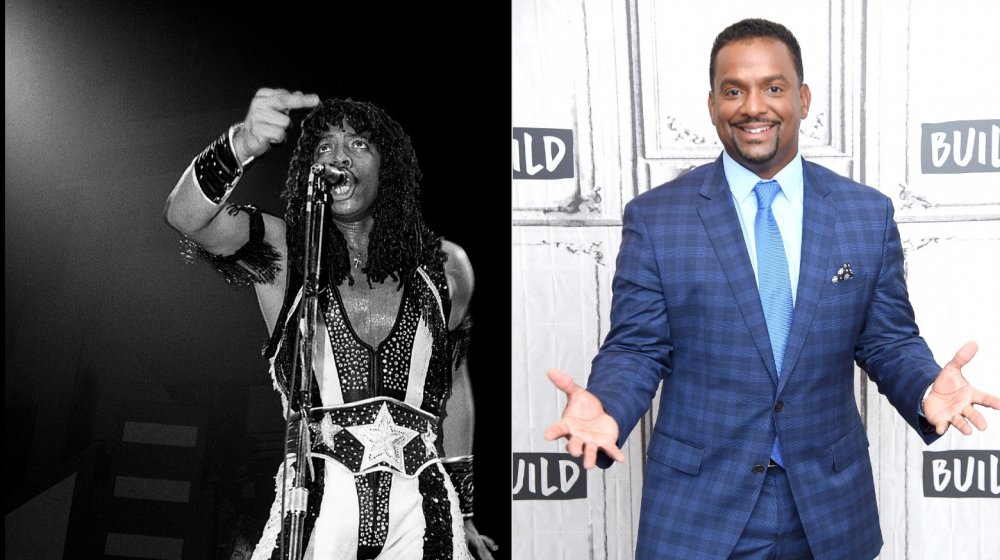 Raymond Boyd, Gary Gershoff/Getty Images
It's not unusual to love everyone's favorite TV cousin from the 1990s, Carlton Banks of The Fresh Prince of Bel-Air. Nerdy as the character played by Alfonso Ribeiro was, he danced his way into our hearts every time that classic Tom Jones song came on, but there was one guy who had no love for Carlton or the actor who played him.
If you know anything about the crazy life of Rick James, who reached super-stardom in the 1980s with hits like "Give It to Me, Baby" and "Super Freak" (and also once caught himself on fire while smoking crack), you won't be surprised to hear that he once physically attacked Carlton (let's face it: he'll always be Carlton). Unfortunately, Ribeiro's Fresh Prince costar Will Smith wasn't there to take the punch for him, so James made off with the beer the little guy was drinking (even though he was only 16).
In his memoir Undisputed Truth, Mike Tyson tells how he was having some beers with Ribeiro and actor Ricky Schroder at a hotel bar on L.A.'s Sunset Boulevard. Rick James showed up in a convertible Rolls-Royce "wearing a loud shirt with a tie, but the tie wasn't tied and the shirt was unbuttoned."
Even Mike Tyson thought Rick James was too much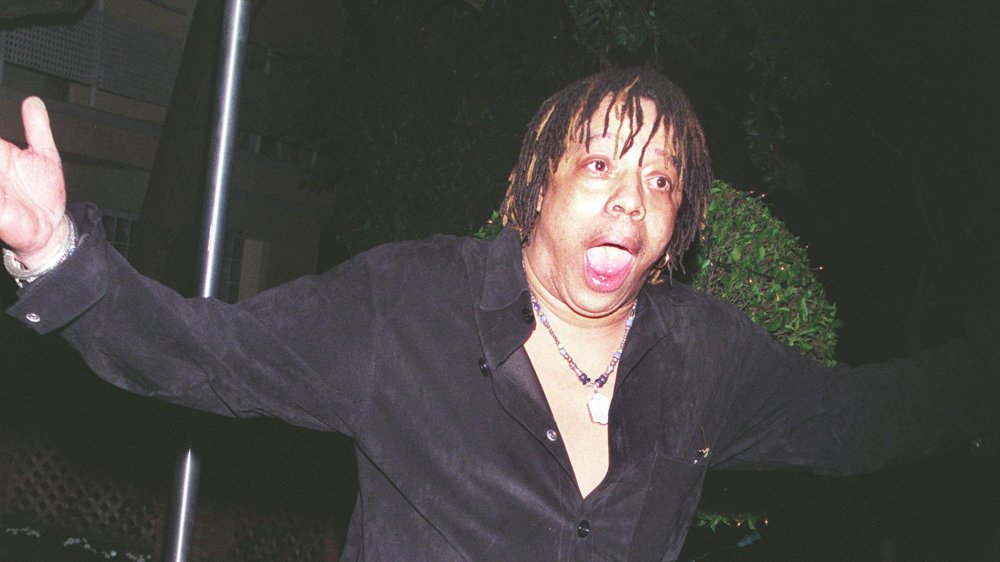 Denny Keeler/Getty Images
Tyson says James came over to their table and slapped him five, then looked at Alfonso "and then, boom, he hit him hard in the chest." Then he cursed at the young actor and took his drink from him. Known for keeping his cool, Tyson told James he couldn't do that, but the singer just swigged from the pilfered pilsner as though there were no consequences for his crazy actions. According to Tyson, James simply didn't care. Tyson went on to tell the story of the time James ground his dirty shoes all over Eddie Murphy's spotless couch.
Fans of Chappelle's Show will know Eddie's brother Charlie's version of the story. He says he smacked the "Super Freak" singer around to teach him a lesson he never seemed to learn, but Tyson says it went down a little differently. He says Charlie choked James in order to restrain him, then "got up and dusted himself off." Then Rick stood up and "hit him so hard that you could see the impression 'RJ' from Rick's big diamond ring on Charlie's face." But James didn't reserve such treatment for those close to him, and these assaults are just a couple of the various reasons you wouldn't want to meet Rick James in real life.