What You Didn't Know About Sam Elliott's Daughter, Cleo Rose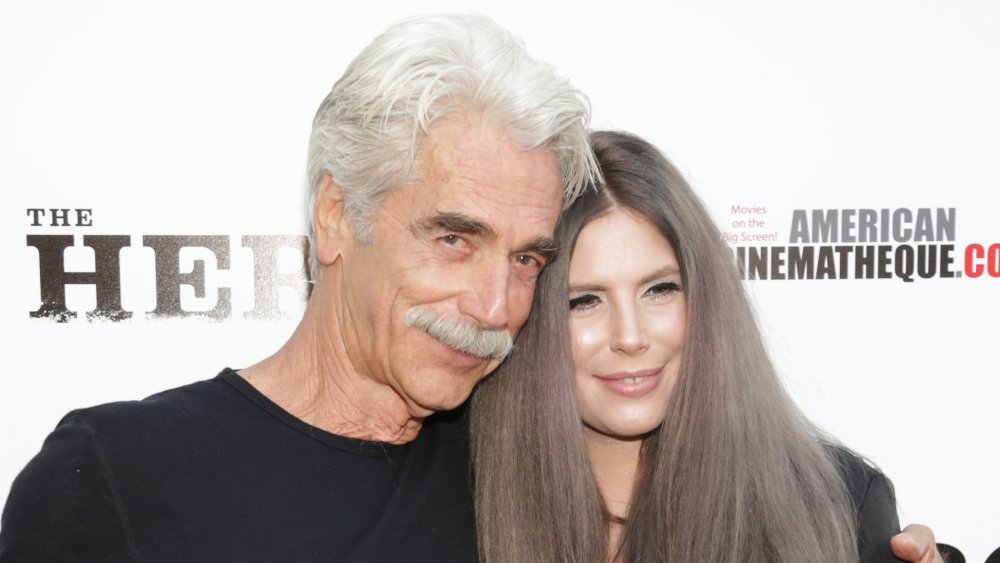 Jerritt Clark/Getty Images
We all know Sam Elliott, the deep-voiced actor with machismo-loaded roles in Mask, Road House and Tombstone. He earned his first Oscar nomination in 2019 for A Star Is Born. He's been married to Katharine Ross, an equally famous actress who won a Golden Globe for 1967's The Graduate, for more than 40 years. What you might not realize is they have a daughter, Cleo Rose, who is a model and musician.
Sam and Katharine first appeared together in 1969's Butch Cassidy and the Sundance Kid, but never met on set. Katharine had one of the leads, but Elliott was relegated to a small role as "Card Player No. 2," according to an interview he did with AARP magazine. "I was a shadow on the wall, a glorified extra in a bar scene." Things didn't turn romantic between them until 1978, when they co-starred in the horror movie Legacy. They married in 1984 and four months later their daughter, Cleo Rose, was born. While Sam may have passed on his vocal talents to his daughter, it was Cleo Rose who introduced him to Lady Gaga's work before he collaborated with the singer on A Star Is Born, according to Newsnere. 
Cleo Rose grew up in Malibu and attended Malibu High and Colin McEwan High School, where she studied flute and guitar. She also studied at the Joanne Baron/D.W. Brown Acting Studio in Santa Monica for several years.
The life of Cleo Rose, singer and model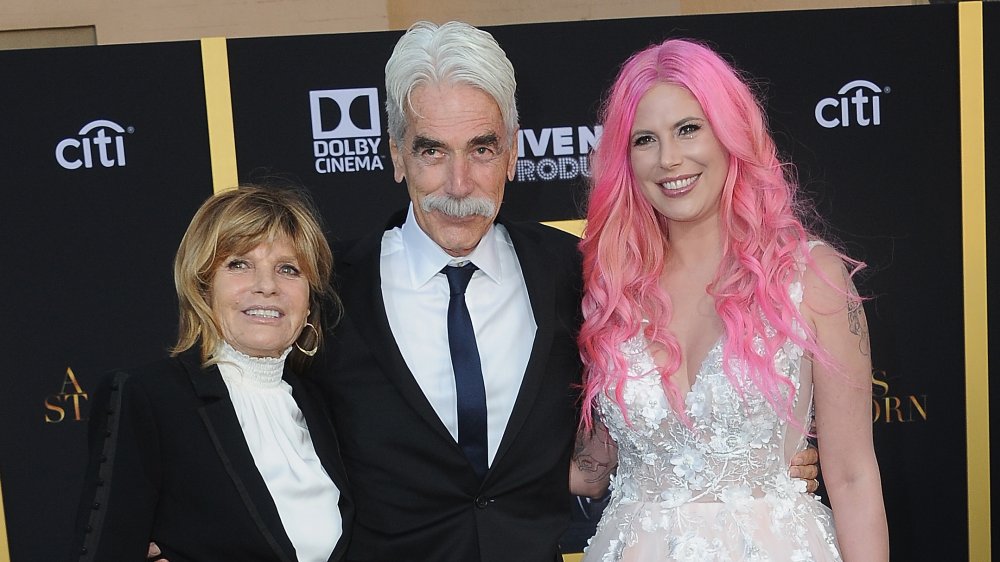 Albert L. Ortega/Getty Images
Although trained in Italian opera with singer-songwriter Charity Chapman, Cleo Rose confided to the Malibu Times in 2008 that she preferred hard rock like Guns N' Roses, Nine Inch Nails or Jimi Hendrix to classical music, and singing to playing instruments. She does think, though, that classical opera is a terrific way of warming up the voice to sing rock — "You don't want to lose your voice rocking out."
The singer released her first album, No More Lies, in 2008. Elliott wrote all but one of the songs on her album, according to Do You Remember. She is also a member of ASCAP (The American Society of Composers, Authors and Publishers). Cleo Rose began her modeling career in 2003, adds Do You Remember. Her credits include the hairstyling show SexyHair, several fashion magazines, and Malibu Times Magazine.
While Cleo Rose mostly stays out of the news, a 2011 incident did occur where she threatened her mother with a pair of scissors, according to People magazine. Katharine filed a restraining order that required her daughter to sever all contact, and remain at least 100 yards from her home, car and workplace. The family, who is typically private about their life, has remained quiet about the episode and seems to be reconciled, since they were recently photographed smiling together at the 2019 Oscars Ceremony.