The Truth About Nikki Sixx's Strained Relationship With His Mother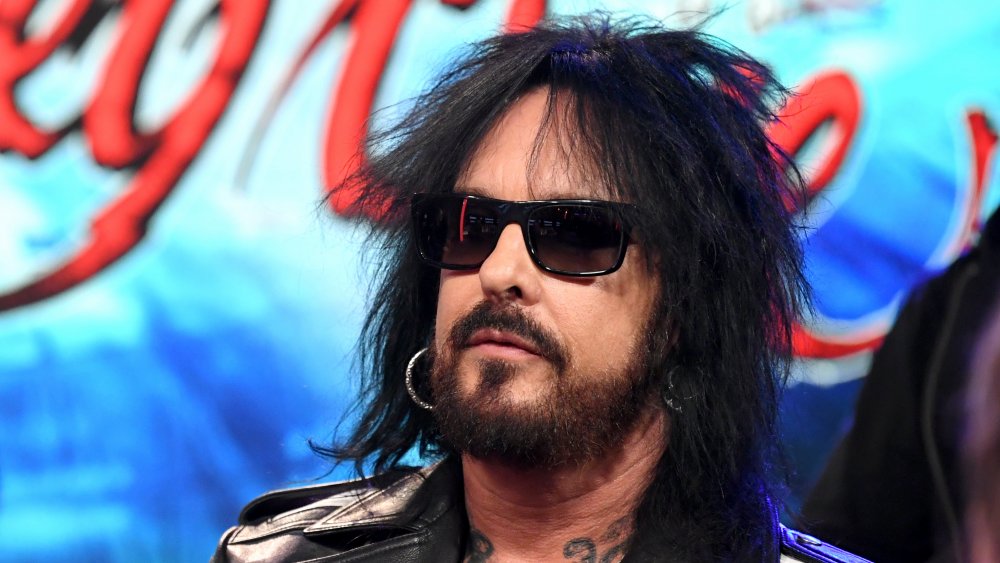 Kevin Winter/Getty Images
Nikki Sixx's many exploits, highest highs, lowest lows, and even his insane near-death experiences — both in and out of his band Mötley Crüe — are notorious, but the childhood that led a young boy named Frank Carlton Serafino Feranna, Jr. to become the musician you know today are talked about far less ... to say nothing of his relationship with his mother. 
As it happens, he was born in San Jose, California in 1958. Per The Guardian, his father left the family when he was just three years old, and his mother soon decided she wasn't up to the task of parenting either. "My most heartbreaking memory was when my mom called my grandparents and said, "Come pick him up," remembered Sixx, in 2015. "She couldn't wait until my grandparents got there. She left with this guy in a truck. That broke me." 
He went on to recount that he "always had a s—-y relationship with my mom." Even when he got older, she once called him up to criticize his tattoos, makeup, and clothes. She event tried to take credit for his success, stating "I'm the one that gave you the fire to have so much talent.
Nikki Six is still confused about it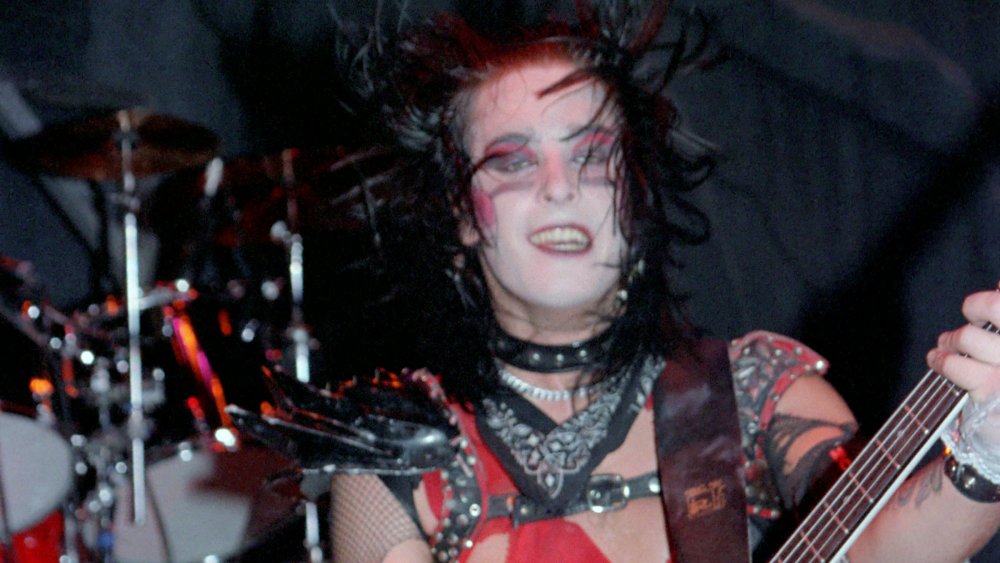 Larry Marano/Getty Images
In 2015, Sixx also shared with The Guardian that his mother had died just recently, and that he had not been there. "My sister went to her bedside but I wouldn't go," he explained. "I said to myself, 'I should probably go,' but I could never connect the string. I called my sister and she said she totally understood if I don't come, and I said, 'I just don't feel that she deserves it.'"
Still, the topic of his mother, and their never repaired relationship, came up again in 2019, when Sixx was discussing the Mötley Crüe biopic, The Dirt, based on the band's 2001 collective autobiography of the same name. As he told PollStar: "The hard part of the film for me, which I didn't expect, was seeing my relationship with my mother, who passed away a few years ago without us being able to resolve our issues. The movie brought up a lot of pain around that. My grandparents, who aren't shown in the movie, were always there for me [...] But me and my mom could never meet in the middle. It's not something I'm proud of. I'm still confused about it." 
Fortunately, Sixx has a very different relationship with his own children, having noted that, "No matter what happens in my kids' lives, I'll be there for them. My family means everything to me and I will do anything for them."