The Completely Illegal Thing ZZ Top Did Before Becoming A Band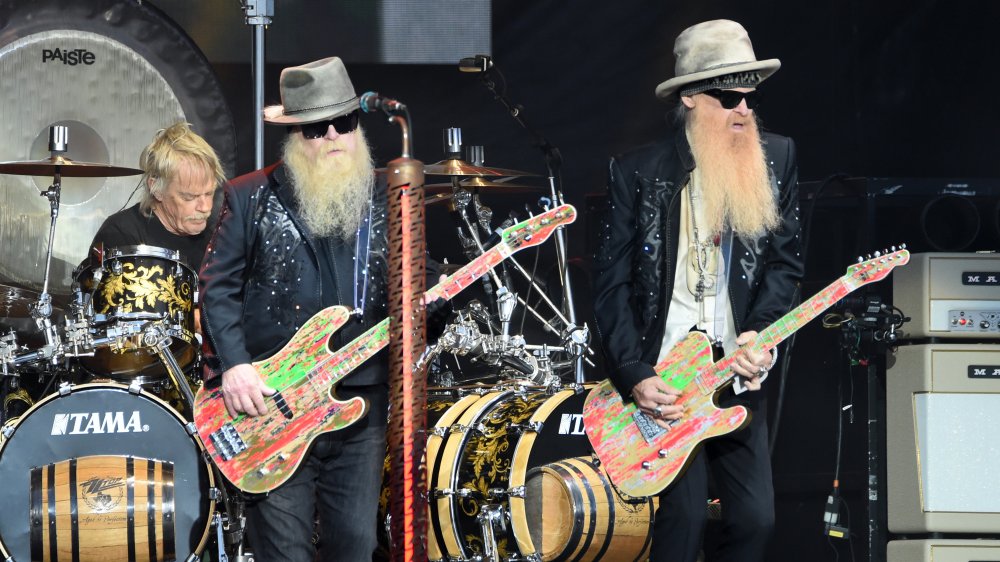 Stephen J. Cohen/Getty Images
It's not all that uncommon for up-and-coming bands to lure up-and-coming fans in by playing a few covers. In fact, rock icons such as Nickelback and The Rolling Stones began careers as cover bands. But the two Tennessee blues rockers in ZZ Top managed to take that tactic to the next bizarre (and illegal) level in a cash-grab that involved impersonating another, already famous, band. Before they were the ZZ Top hitmakers of "Sharp Dressed Man" and "La Grange," they were passing themselves off as The Zombies, bassist Dusty Hill recalled in 2016.
"I was told [the Zombies] didn't exist — that they were only a studio sound," Mark Ramsey, part of the fake band, told BuzzFeed. "I was just excited and flattered. I'd only been playing for a few years and the other guys were pro-level at that point. I didn't look at it as anything more than a chance to have some fun, hang out with some cool guys, learn some songs, go somewhere outside of this Hillbillyville, and earn a little money."
The scheme all began in the late 1960s when a company called Delta Promotions realized English rock group The Zombies scored big in the U.S. with their tune "Time of the Season," but were somehow totally unaware of it. The pop group had already broken up by the time the 1969 hit reached the top of the charts.
They fooled fans for years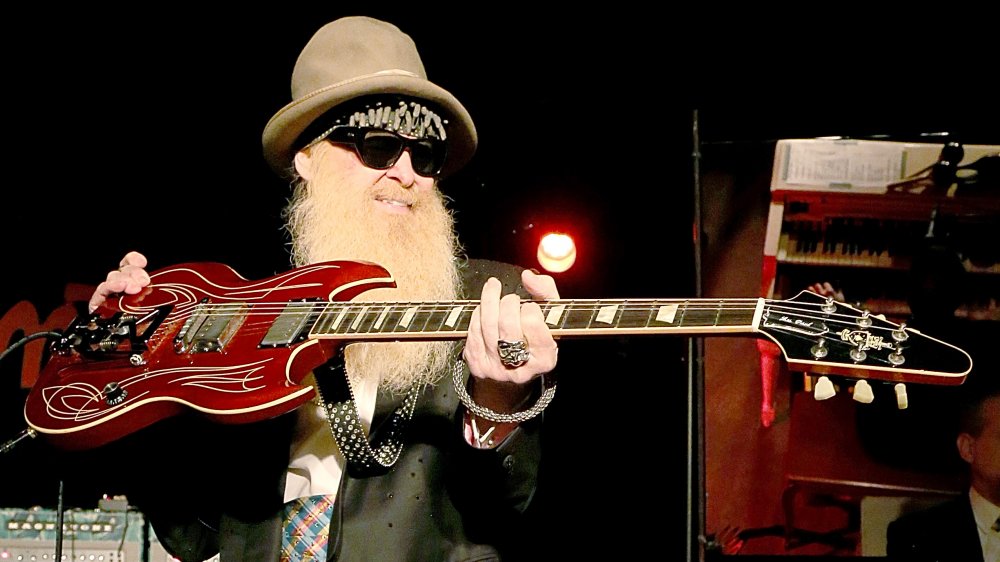 Gary Miller/Getty Images
Long story short, future ZZ Top members Dusty Hill and Frank Beard toured the country for Delta, playing in fake Zombies outfits with fake names, fake backstories and real Zombies songs.
There were a few caveats to the scam, as reported by Buzzfeed. There are only four guys in ZZ Top's charade, despite the fact that the Zombies were a five-piece (according to Ultimate Classic Rock, Beard reportedly told anyone who asked that the missing keyboardist was stuck in jail after getting busted) and the band periodically wore cowboy hats, which definitely weren't worn by English Zombies. Somehow, none of that seemed to matter, as at least two other imitation Zombies bands were playing American venues at the time. Fans and the press eventually realized that the oddly Southern Zombies didn't quite resemble the Englishmen behind the 1960s hits, and the whole thing went belly-up. Hill and Beard took their musical talent and started their own original (and legal) band.
Thankfully, the members of ZZ Top can rest easy knowing that The Zombies forgive the musical identity theft. "In those times, I don't think anybody even knew what we looked like," Zombies frontman Colin Blunstone told CBC in 2017. "We had this huge hit record and there was no band. It's not an ideal situation, but I'm not going to come down too hard on anybody who filled the vacuum."