How The Grateful Dead Made Yogurt Popular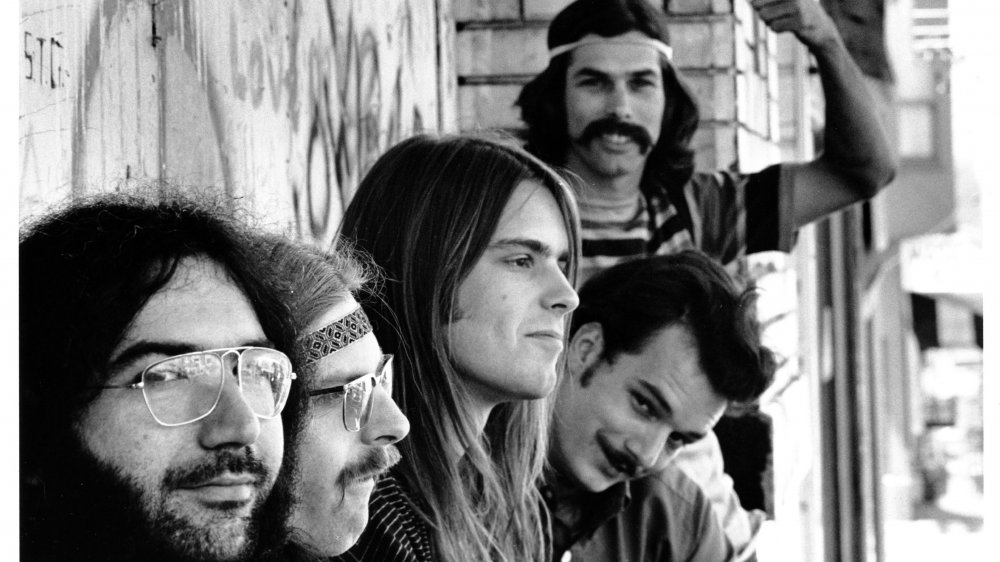 Michael Ochs Archives/Getty Images
Of all the stories about the Grateful Dead, perhaps is none more completely wholesome than the one about how they saved a little yogurt company and brought into the mainstream the food that supplies us with both calcium and healthy bacteria. According to the Nancy's Yogurt website, it all started in 1960 when newlyweds Chuck and Sue Kesey opened Springfield Creamery in Oregon's Willamette Valley. After a decade of delivering milk in glass bottles, the couple "kicked around the idea of a specialty product to help buoy the creamery financially." The natural foods movement was gaining in popularity, and their bookkeeper, Nancy Van Brasch Hamren, was an experienced home yogurt maker using her grandmother's recipe. Chuck Kesey added acidophilus, relatively unknown at the time, to their product, making their yogurt the nation's first to contain live probiotics. People started calling and asking for "Nancy's yogurt" and the name stuck. In 1970, the Keseys opened a "Health Food and Pool Store" next to the creamery where people could "pick up groceries and shoot pool on an antique table suspended 10+ feet in the air," which sounds like the most 1970s Oregon situation possible.
By 1972, the business was "struggling financially" and the Keseys turned to a family member for help. Chuck's brother was none other than Ken Kesey, author (One Flew Over The Cuckoo's Nest) and leader of the Merry Pranksters, a group often "credited with launching the hippie counterculture movement," and, reports Biography, friend of the Grateful Dead.
From 'electric Kool Aid acid' to acidophilus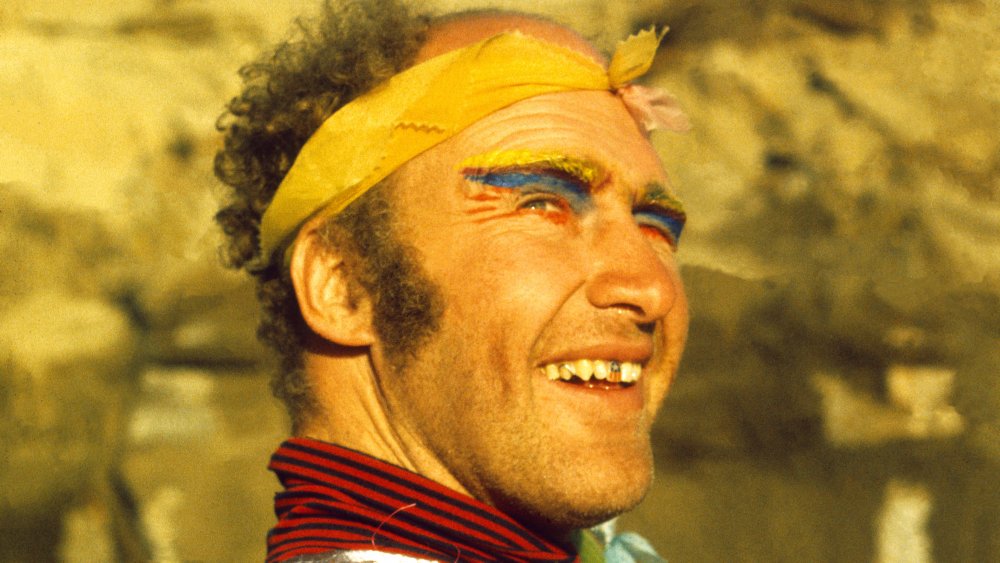 Robert Altman/Getty Images
Ken Kesey (pictured above) and the Grateful Dead were notorious for their "acid tests," at which "attendees would receive a cup of 'electric,'" — LSD-laced Kool-Aid — and then try not to "freak out," reports Biography. The Dead agreed to help their friend's brother's yogurt company with a benefit show in Veneta, Oregon on August 27, 1972. Some 20,000 fans paid $3 in advance or $3.50 the day of the show for tickets, which had been printed onto Nancy's Yogurt labels. On the day of the show, the temperature soared to 107 degrees. In an interview with OregonLive, Chuck recalled, "The Grateful Dead said it was the stark nakedest scene they'd ever attended." The concert was memorialized in the movie Sunshine Daydream, named for a line from the song "Sugar Magnolia," and was available in "shoddy bootlegs," per the Boston Globe, until 2013, when a high-definition and remastered version was released by Rhino Entertainment. Said Grateful Dead archivist David Lemieux, "You could consider this one of the top five shows they ever played." 
The show brought in $12,000 and saved the creamery, which began distributing their yogurt outside of Oregon soon after. According to Nancy's website, they again "crossed paths with music lore" when a then-News-less Huey Lewis became one of their first distributors in San Francisco, "driving ice-packed U-Hauls between Oregon and the Bay Area just a few years before he and The News were stringing together pop hits."
Yogurt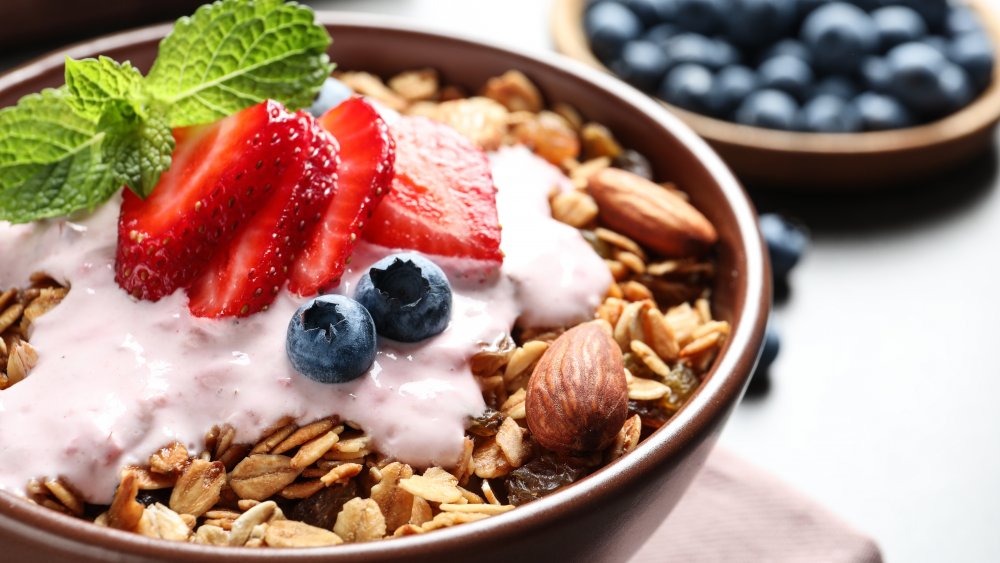 Shutterstock
Nancy's still exists to this day. They survived a devastating 1994 fire and rebuilt, a "larger, more efficient Springfield Creamery than ever before." By 1999 they were distributing their products in all 50 states. The company celebrated its 60th anniversary in 2020 "with co-founders Chuck and Sue Kesey still guiding the way and now joined by three generations of family, as well as 65+ dedicated employees." Yogurt in general continues to rise in popularity. According to IbisWorld, the 2020 market size of US yogurt production industry is $7.2 billion, while Statistica estimates the United States per capita consumption of yoga to be 13.4 pounds per person.
No longer associated with hippies or even health food, you can pick up yogurt parfaits at most chain coffee shops or fast food restaurants. Yogurt is a staple snack for children; in fact, as People Magazine reports, one three-year-old ate a whopping 18 yogurt cups in just 10 unsupervised minutes. None of this might have been possible if the Grateful Dead hadn't played a benefit show for a little Oregon dairy working from a great yogurt recipe. We just might have them to thank for the modern ubiquity of yogurt within the American culinary landscape.