The Truth About Randy Savage's Rap Career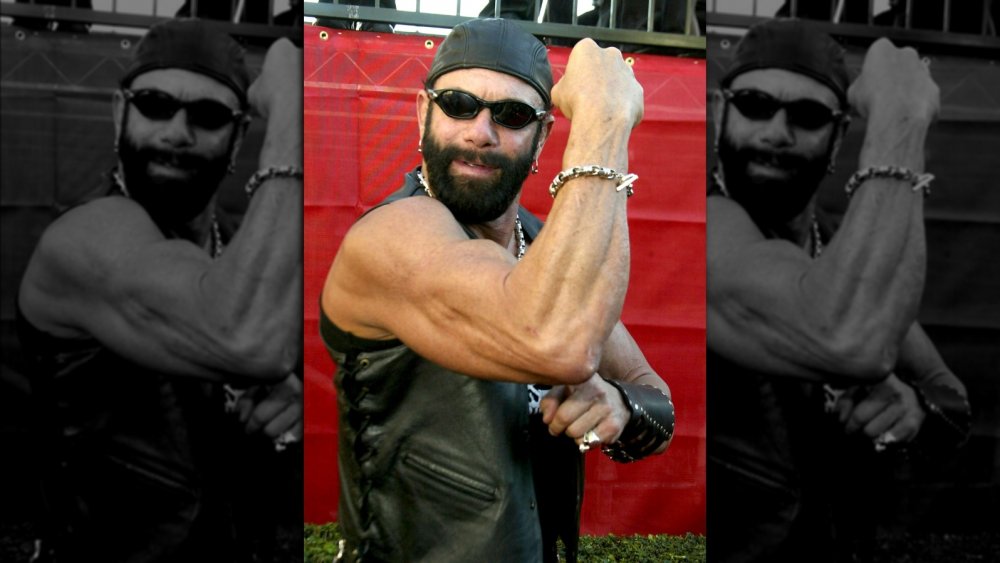 Frank Micelotta/Getty Images
Randy "Macho Man" Savage was one of the most successful wrestlers in the history of the sport. His performance in the ring, backed by his larger-than-life attitude, led him to nab two championships in the WWE and four in the WCW, according to his WWE bio. He also spent 14 months as the reigning Intercontinental Champion, the longest run in the title's history, during which time he defended the title against such respected wrestlers as George "The Animal" Steele and Jake "The Snake" Roberts. Savage "brought a higher level of credibility to the title through his amazing in-ring performances," according to the WWE, which listed him as the number one defender in the history of the Intercontinental Championship.
Although the Macho Man preferred sequined headbands and flashy bandanas, he wore quite a few different hats during his day, and had his wrestling career not worked out, he still had options. Randy Poffo (his given name) almost became a Major League Baseball player. He was signed by the St. Louis Cardinals right out of high school, but an injury he sustained while trying to score a run took out his throwing arm (better for snapping into Slim Jims, anyway) and put the kibosh on that deal. Fortunately for the rest of us, this incident led him to follow in his pro-wrestler father's footsteps. But he wasn't done yet.
Macho Man's rap career was full of his classic bravado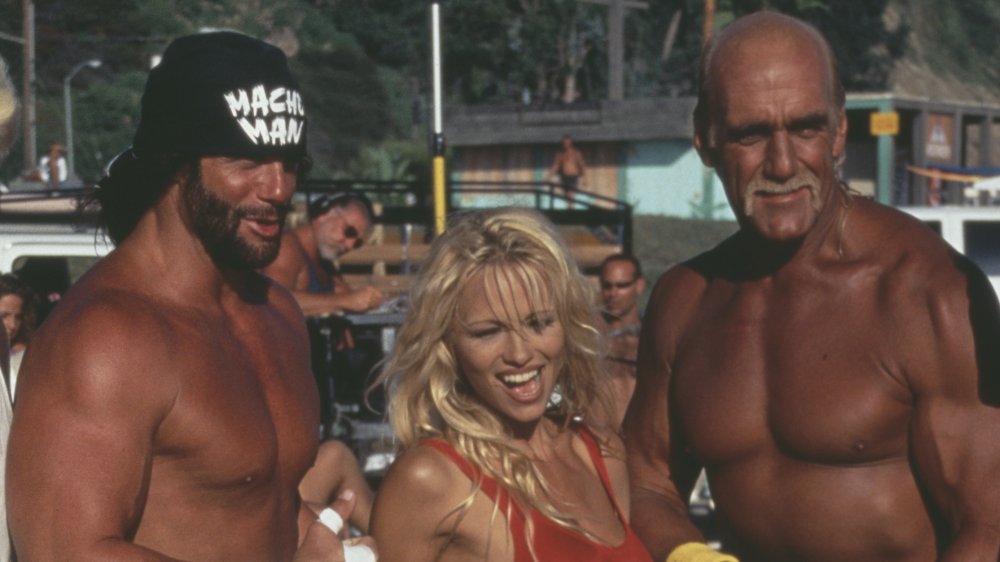 Michael Ochs Archives/Getty Images
His time as a rapper was quite short-lived — only one album, 2003's Be A Man – but that effort was packed with enough of his classic swagger to fill a lesser man's entire career. The title track addresses his rivalry with Hulk Hogan, one that Bleacher Report called "one of the most well-built matches in WWE history." The Macho Man calls out his legendary opponent in the song's intro, then gets right into the disses: "Hot diggity damn Hulk, I'm glad you set it off (set it off) / Used to be hard, Hulk, now ya done turned soft." He then goes on to call out Hogan for "dancin' in tights as a ballerina" among other very un-macho things that one Genius Lyrics contributor said Hogan did "to sell out, appearing in commercials and movies contrary to his hard image."
The album spits attitude at the listener after the intro track features dialogue from a number of people who initially doubt the Macho Man's skills as an emcee. "I'm back, yeah," says the Macho Man to transition into the first song, "I'm Back." People "wanna know if Macho's still in the ring" and "if Randy's doin' his thing." He does that thing "on a medium nobody expected," and "I'm a tell ya right now Randy Savage is back." On "Tear It Up," he announces he's "got the crazy mad flows that'll rock ya block."
Macho Man Randy Savage's rap album is more respectable than you'd think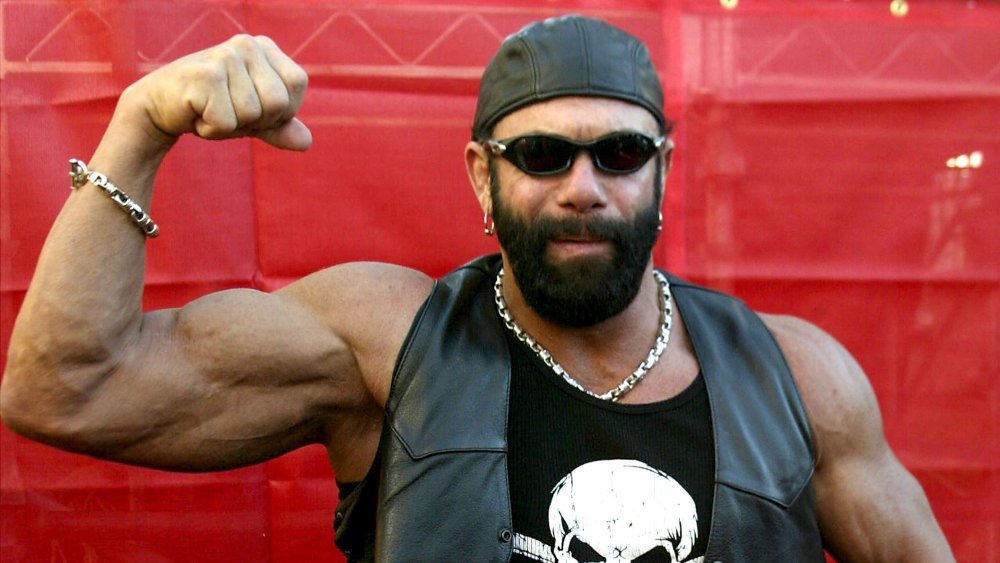 Frank Micelotta/Getty Images
But, just like Savage's skills in the ring, all his blustering and boasting wasn't empty rhetoric. Savage had the chops to back up such egotistical claims. His brother Lanny Poffo — also a professional wrestler, who went by the moniker "The Genius" – told Complex in 2015 that Be A Man wasn't a media stunt to grab a quick buck. He said that his late brother "really liked [rap]" and that it irked him that his older brother was hipper than he was. Lanny said that, like anything Randy did, he put his all into it, taking the time to learn the craft. "He was not a halfway kind of guy." 
The result is evident in the music. Even Complex had to admit that there was some genuine skill involved in the making of Macho Man's rap album, stating that the song "Perfect Friend" — a tribute to his friend and colleague Curt "Mr. Perfect" Hennig — "displays Savage's best technical rapping on the album." The world may not have been ready for Savage's rap career at the time, but give it another listen and you'll find your head bobbing to the music as you say, "Whoa, this is dope." And now that you've put your preconceived notions of wrestlers in check, you can go and find the truth about John Cena's rap career.