The Truth About John Cena's Rap Career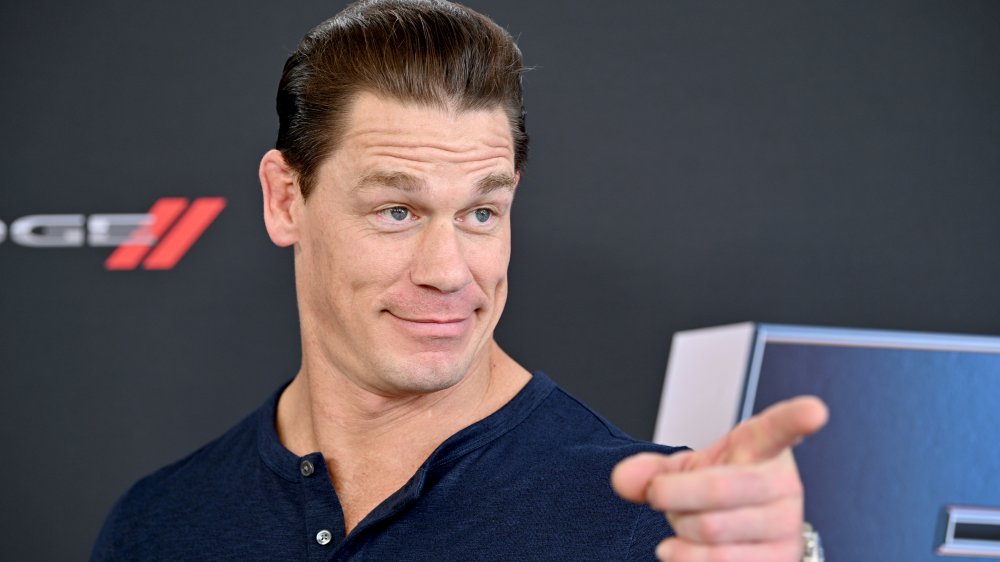 Dia Dipasupil/Getty Images
"Hip-hop certainly is in sync with the youth." It's that sort of fresh perspective which usually heralds the imminent landing of a twenty megaton truth bomb like "but did you know that William Shakespeare was the original rapper?" or "and do you know what's really fresh? Saying 'no' to marijuana."
In reality, that quote came from John Cena during a 2016 ESPN interview in which the professional wrestling superstar explained why he'd distanced himself from his ring persona as Doctor of Thuganomics. He also described his excitement about his forthcoming appearances in the Wonderful Pistachios ad campaign, but that's beside the point.
Why did John Cena, now ten years deep in an iconic career as the guy you get to cameo when you can't afford The Rock, give up on dropping sick beats? Theories have been floated for years, the most prominent of these being that his debut album, You Can't See Me, was too dangerously slappin' to be safely consumed by the public.
Cena evil, hear no evil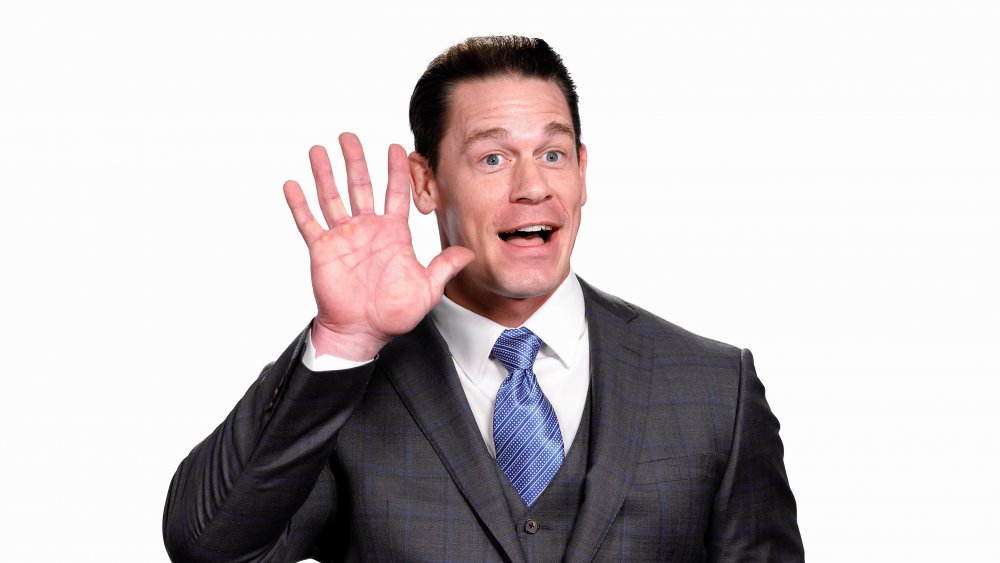 Rich Polk/Getty Images
In reality, John Cena seems to have moved on to less rhythmic pastures as a result of time and a desire for a more family-friendly image.
In the interview mentioned earlier, Cena talked about his rap persona in blatant terms, describing himself during his early days in the WWE as "using hip-hop as a vehicle trying to establish an identity," going on to state that eventually, audiences seemed to relate better "to the human being that just is John Cena." He further stated that the organization's move towards PG-rated entertainment didn't leave a lot of room for his gruffer, rhyme-slinging character.
Still, for a golden fraction of history, we had John Cena the rapper, lead performer on a Billboard Top 20 album, created in collaboration with his first cousin, Marc Predka, AKA Tha Trademarc.
And maybe, just maybe, if we all believe hard enough, he'll return in this, our darkest hour.