This Was The Part Of Fame Dolores O'Riordan Didn't Like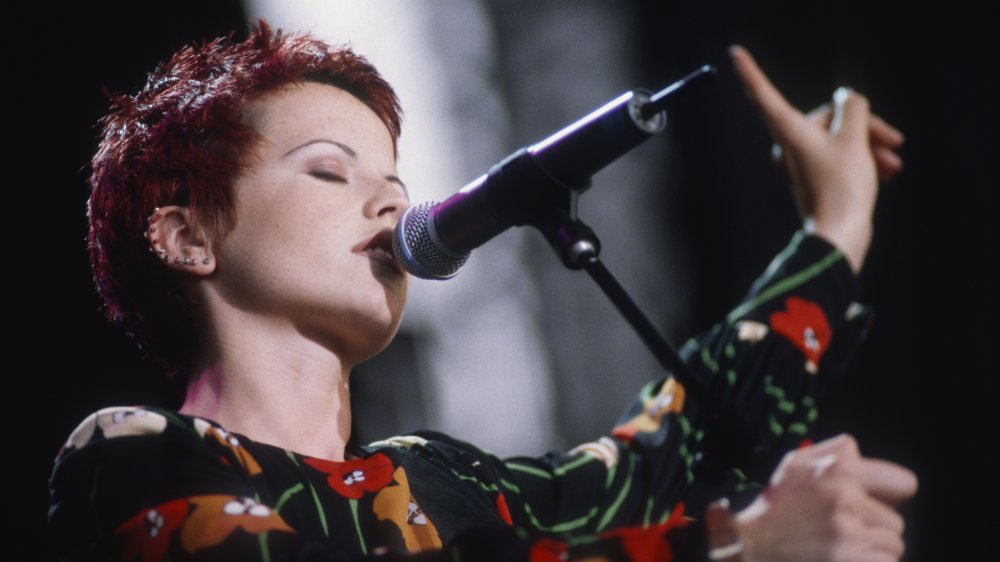 Gie Knaeps/Getty Images
Anyone who has visited Ireland and happened to walk into an Irish pub when a group of musicians is playing away in the corner will know that music has a very special place in the hearts of the Irish people. Not only is live music ubiquitous across the island, but the tiny population -– roughly 4 million people currently live in the Republic, while there are fewer than 2 million in Northern Ireland- – has been responsible for producing some classic world-famous musicians over the years, from Thin Lizzy to U2, and Van Morrison to the Dubliners.
But many Irish musicians also have a strained relationship with fame. Like her compatriots, Sinéad O'Connor and Enya, Dolores O'Riordan –- the lead singer of The Cranberries who died tragically in a freak accident in 2018 –- enjoyed worldwide musical success, during a stellar career that included the smash hit, "Zombie," but also like them, O'Riordan had an ambivalent attitude towards being in the limelight, but was always a thoughtful and open interviewee, who shared with her millions of fans a genuine insight into life in the public eye. In an interview with the Independent a decade before her death, she even suggested her mixed feelings towards fame were down to her astronomic rise to worldwide fame clashing with her Irish cultural heritage, which had repercussions for her mental wellbeing.
Global fame with The Cranberries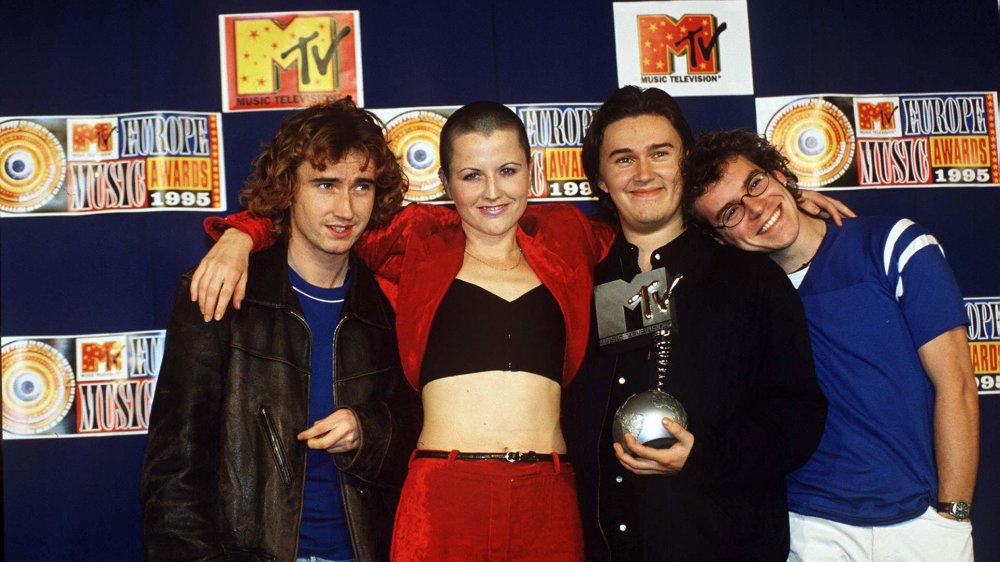 Brian Rasic/Getty Images
Dolores O'Riordan fans remember the singer for her incredibly moving and personal music, which also addressed the political and social struggles that she grew up experiencing in her home country. But O'Riordan was also incredibly and eloquent in her interviews, in which she readily discussed her own insecurities and the mental health problems she battled throughout her life, and which only became more pronounced when she achieved worldwide fame with the Cranberries at a young age.
Talking to the Independent, O'Riordan suggests that her early mental health problems may have arisen from her having "too much too young," and the story of her early life really is mind-boggling. O'Riordan was only 18 when she auditioned to become the singer of local Limerick instrumental group Cranberry Saw Us, made up of brothers Mike and Noel Horgan, and their friend, the drummer Fergal Lawler. All were still teenagers at the time, and when O'Riordan returned to the group a week later having written an early version of the lyrics to their hit song, "Linger," they knew they were onto something. The song featured on an EP that started a bidding war among London record labels, and, soon, the band that was already selling out gigs around Ireland as a household name were on their way to global stardom.
According to the Guardian, the group's debut album, Everybody Else Is Doing It, So Why Can't We?, sold 5 million copies in the US within two years of its release.
Dolores O'Riordan and live audiences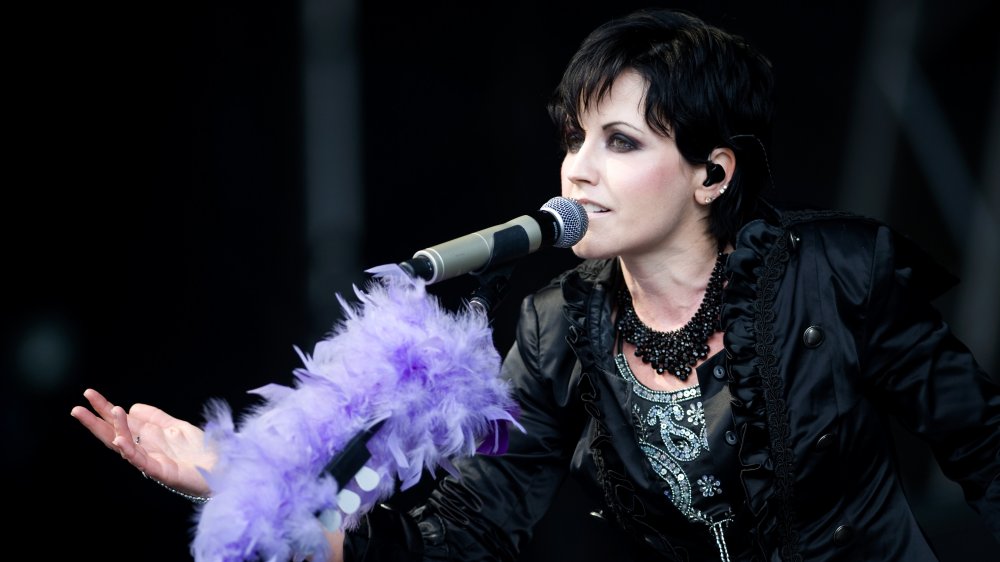 Samir Hussein/Getty Images
But fame brought its own problems, and worldwide fame began to have a strenuous effect on O'Riordan's mental health. According to the Independent, the singer suffered a "nervous breakdown" in her early twenties and began to have paranoid thoughts that she was being watched by those around her. "It was really bad, a bit like the film, Jacob's Ladder. I thought people were watching me all the time. Looking back, I went nuts for a while. I didn't want to go out or leave my room and even when I was in the room, I'd see faces looking at me."
The delusion, O'Riordan believed, sprang from the change in the way that her music was enjoyed by her new worldwide audience: in large auditoriums, with thousands of fans watching her at once. Playing traditional music in Irish pubs, said O'Riordan, "people don't look at you singing. They go within themselves and listen. Music is about listening not looking. That's why I wore these huge baggy dresses on stage with The Cranberries." These thoughts abated for O'Riordan in her later years, but she continued to be open about her mental health issues, telling the Metro in 2017 that she had been diagnosed with bipolar disorder.
In 2018, O'Riordan drowned in the bathtub of her room at London's Park Lane Hilton, with a high amount of alcohol in her system, a terrible accident that cut the life of one of alternative music's greatest stars tragically short.