How Michael Jackson Was Injured During One Of His Shows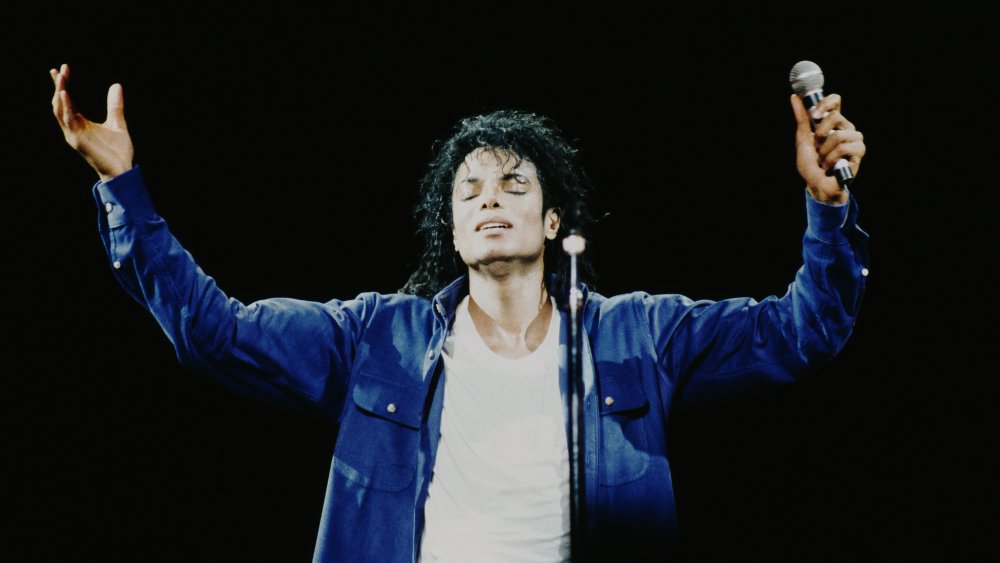 Dave Hogan/Getty Images
Apart from the hits, the life of Michael Jackson was one messy event after another. Starting with his tragic upbringing and ending with the unfortunate circumstances of his untimely death, Jackson's time in the public eye was characterized by eccentric behavior that challenged the loyalty of his fan base to its very core. But it was also made up of unfortunate events that were, quite frankly, out of Jackson's personal control, and which, some have argued, would shape the course of his life.
The circumstances of his death are directly related to some of these misfortunes. According to i News, the cause of Jackson's death was an overdose of a cocktail of prescription painkillers, drugs to which Jackson had been addicted for years, and which were readily given to the singer in vast quantities by his personal physician, Conrad Murray. Murray was eventually convicted of involuntary manslaughter in relation to Jackson's June 25, 2009 death.
Addiction to painkillers is not uncommon in show business, a fact that became abundantly clear when Jackson's musical contemporary and friendly rival Prince also passed away due to an overdose in 2016. And while addictive behavior is common to people who, like Jackson, lived through childhood trauma, it is possible to identify the times of great physical pain when the singer may have unfortunately gotten hooked.
Michael Jackson's 1984 pyrotechnics accident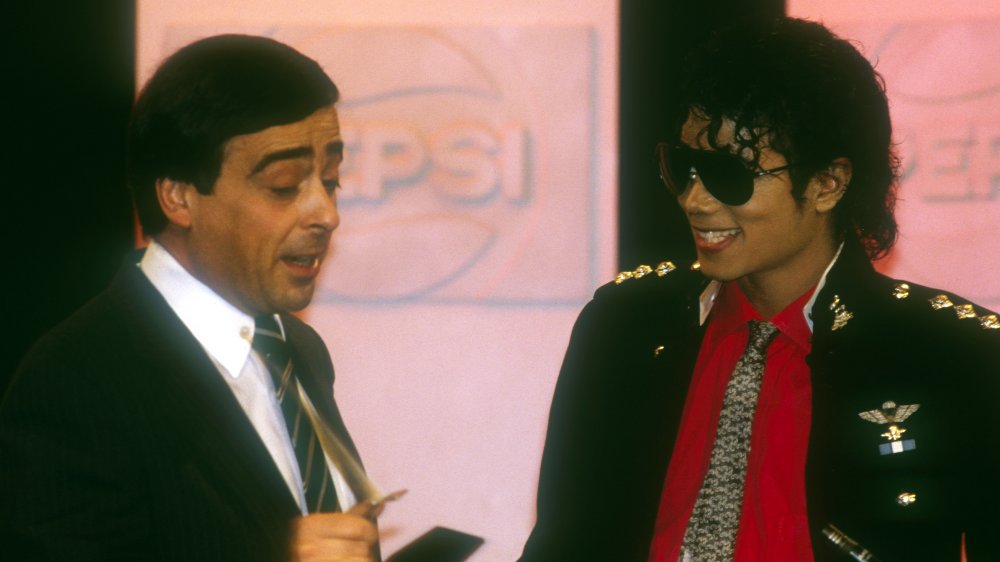 Peter Carrette Archive/Getty Images
Some absolutely atrocious accidents have befallen musicians over the years, including Jackson. One which made headlines at the time and which has stuck in the collective memory Jackson's terrible accident in January 1984, when the King of Pop was on stage in Los Angeles performing a version of his hit single "Billie Jean," which was being filmed as part of a Pepsi commercial.
According to BT, Jackson danced too close to the stage pyrotechnics, which ignited his hair, full of product, including the highly flammable pomade. The singer continued performing for some seconds before being tackled to the ground by stagehands and fellow members of The Jacksons, who were also on stage at the time, and the flames were beaten out. Jackson suffered second and third-degree burns, which were treated at the nearby Cedars-Sinai Medical Center, and where he was prescribed strong sedatives as well as Darvocet, a powerful painkiller which, according to BT, was later banned because of its adverse side effects.
Many believed that Jackson would sue Pepsi for the accident, which also left him partially bald and relying on wigs for the rest of his life. Instead, he asked the company to build a burns treatment center in Culver City, one of the places he was treated, according to the Los Angeles Times.
Michael Jackson was injured on stage more than once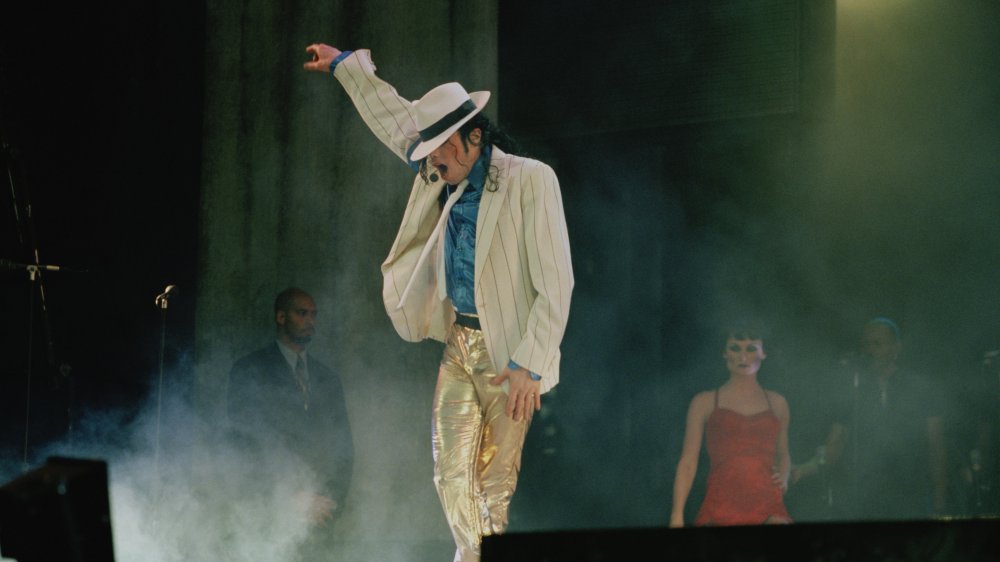 Dave Hogan/Getty Images
Following the incident, Jackson began to suffer intolerable migraines, which, according to the Los Angeles Times, would continue to plague the singer for the rest of his life. When footage of the incident emerged following Jackson's death in 2009, however, not everyone was convinced that the moment in question was the direct cause of the drug dependency that would eventually kill him.
Speaking to ABC News, Jackson's close friend Miko Brando claimed: "Yes, it was an accident. Yes, he took medicine. Yes, the doctors gave him medicine," but told the interviewer that to say this incident alone was the cause of what came later was not justified. The drugs that were meant to help him instead abruptly ended his life and, on the eve of a hugely anticipated return to live performance, shocked the singer's millions of devoted fans around the world.
The truth is that the Pepsi incident was not Jackson's only on-stage accident. At a concert in Munich in 1999, a suspended plinth on which Jackson was performing fell unexpectedly "three to four stories" to the ground, and, while Jackson appeared unhurt in the surviving footage and continued to perform, witnesses claim that he then collapsed backstage, left with lifelong back pain, according to Los Angeles Times. Another friend of Jackson's, Karen Faye, was present at the accident, and claims Jackson told later told her: "I can't disappoint the audience."