How Scott Stapp Ended Up Completely Broke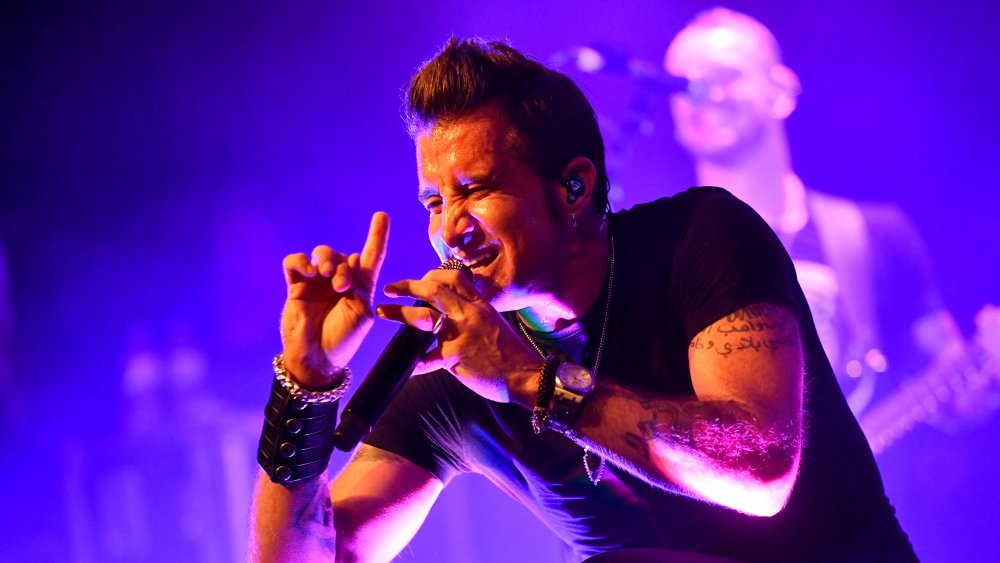 Scott Dudelson/Getty Images
Creed is a band that tends to stand out in memories of '90s and early '00s music, in part to due to some tight, melodic songwriting from guitarist Mark Tremonti, and singer Scott Stapp's very recognizable baritone. Stapp has been the recipient of some severe mockery over the years, as partially recounted by Loudersound, and suffered from horrific substance abuse and mental health problems. But even now, over a decade since the band's reunion tour in 2009, Creed still has over 3.5 million monthly listeners on Spotify.
In an interview with Loudwire, Tremonti, who has since gone to join two other bands (Alter Bridge, Tremonti), recalls Stapp's relentless, be-the-best drive when they first started Creed out of high school in 1993. He also cites Stapp's "Jim Morrison-type ideas and religious-type ideas" as producing meaningful, poetic lyrics. Tremonti goes on to say that the pressures of fame, to perform and excel, became too much for Stapp, who by the end of Creed's second album (1999's Human Clay) and the beginning of Weathered (2001), turned self-destructive. As Stapp himself recounts in his 2016 interview with Oprah (posted on YouTube), he was addicted to alcohol and drugs such as Adderall, started believing that the CIA was conducting "mind-control" on him, and eventually reached out to his wife, who took him to a 60-day clinical where he was diagnosed with Bipolar Disorder and successfully treated.
Along the way, Stapp lost everything and became utterly broke, and even homeless.
No appeal on the docket today, just my own sin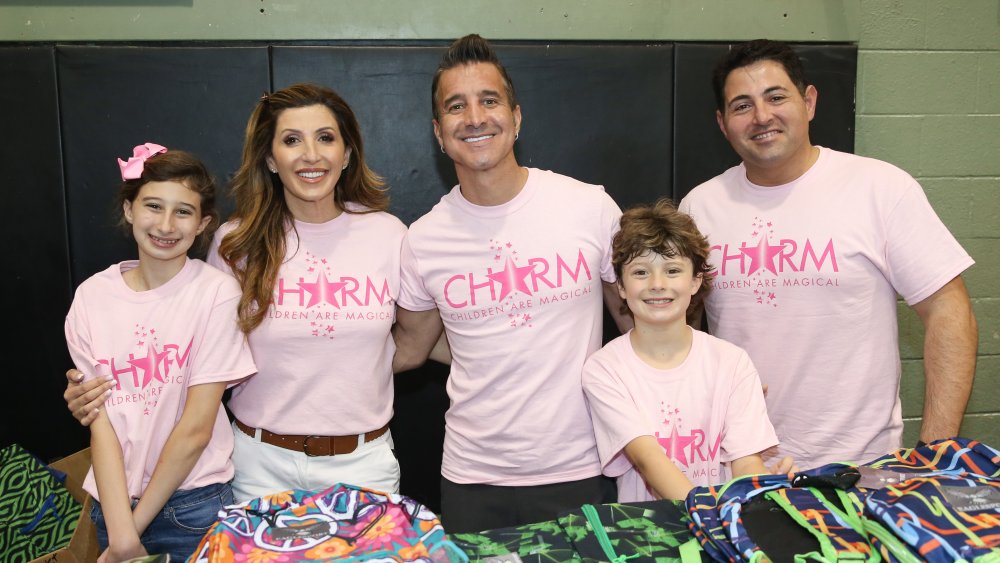 Terry Wyatt/Getty Images
in 2014, Stapp appeared in a now-infamous, and unsettling, Facebook video, saying that he was penniless and staying at a Holiday Inn, as recounted by Rolling Stone. His bank accounts had been seized, he'd moved into his truck, and he'd been left with nothing. Eight weeks prior, he said, he'd conducted some audits and "... a lot of things were uncovered. A lot of money was stolen from me, or royalties not paid, and that's when all hell began to break loose." Per Daily Mail, Stapp had once been worth $10 million, but eventually, due to the vague monetary shenanigans recounted by Stapp, which also included stolen passwords and money secretly transferred out of his accounts, the IRS froze everything he had.
Days prior, Stapp's wife, Jaclyn, a former Miss New York USA, petitioned for divorce, saying that her husband had been "doing so much amphetamines, crystal meth and steroids that he has become a paranoid shell who has threatened to kill himself and harm his family." In fact, Stapp did try to commit suicide in 2006 by jumping from a building, and according to Billboard, was found by rapper T.I. groaning on the ground. Since then, though, Jaclyn has stuck with Stapp, and the two remain married. 
In the end, we can assume that Stapp's decades of mental instability and drug abuse played some role in him going broke. We might never know precise details, however, beyond conjecture.