The Time Don King Tried To Unite North And South Korea Through A Boxing Match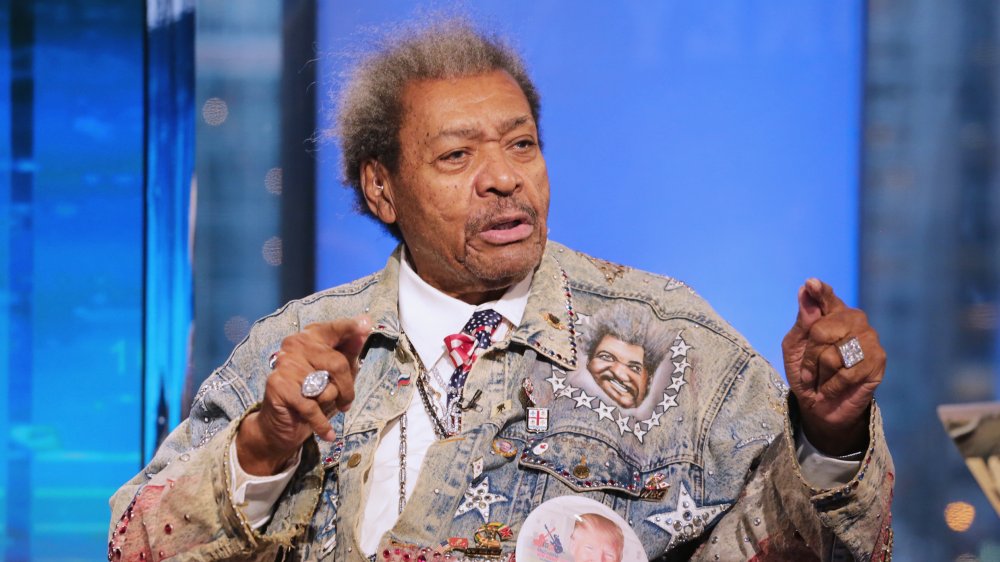 Mireya Acierto/Getty Images
Don King is well-known as "boxing's biggest promoter with the biggest hair," and there are all sorts of fascinating and notorious stories out there beyond his work as hype man for Muhammad Ali and George Foreman's "Rumble in the Jungle" and Ali and Joe Frazier's "Thrilla In Manilla." It's hard to call out the most bizarre Don King story, but his attempt to unite North Korea and South Korea via a boxing match is surely close to the top of the list. 
Born in Cleveland, Ohio in 1931, King grew up in the middle of that city's numbers racket, an illegal sort of lottery game that King describes as "hope for people who don't have hope," per Grantland. He intended to be a lawyer, but just before he was to matriculate at Kent State University, "King's older brother Connie recruited him to 'take numbers'" — Don would walk around the Black neighborhoods of Cleveland, recording the $1 bets people placed to take a chance in the numbers game. Even then, he displayed a gift of gab that would serve him well later in life. Combining that with his "phenomenal memory," Don started his own numbers game.
He continued to be a man of singular initiative. In 2012, then 81-year-old King spoke with CNN about his plans for uniting North and South Korea via "a boxing and music event in North Korea," saying, "This came about by me thinking about Korea and feeling that Korea, that it should be one Korea." 
'Boxing is a catalyst that brings humanity together'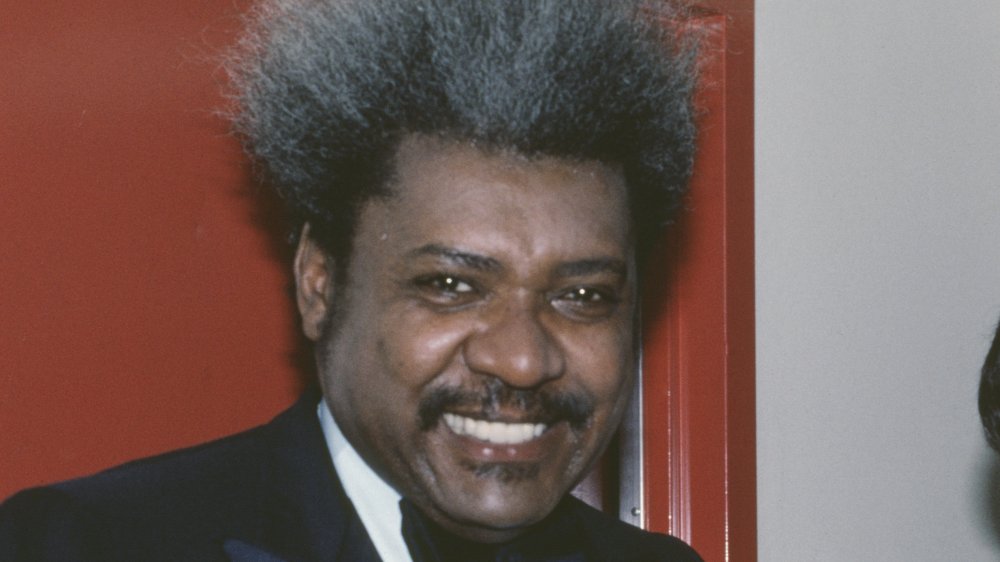 Michael Ochs Archives/Getty Images
King went on to discuss how he's used boxing to make a difference in the world, mentioning a conversation with singer Michael Jackson. Jackson was a client of King's; per Esssence, King managed the Jackson brothers' 1984 comeback Victory Tour. In his CNN interview, he remembered that Michael "told me that music is the ribbon that ties humanity together. And I added to that boxing is a catalyst that brings humanity together to be tied." King also pointed out a picture of himself wearing the former prison number for South African activist and President Nelson Mandela. He said that Mandela asked him to wear the prison number in public and that the two had discussed how King could keep "bringing people together through sports."
King further relayed that his personal experiences with violence made him suffer "deep contrition. How do you expiate for that? You expiate for that by helping others and that's what my life is dedicated to." King shot and killed a home intruder in 1954, which was ruled a justifiable homicide, and spent four years in jail on a 1970 manslaughter conviction, for which he was pardoned by former Ohio governor James Rhodes in 1983.
During his CNN interview, King took a call from the South Korean ambassador, in which they discussed the progress of his project. "I wrote a letter to Kim Jung Un and have we heard anything back from the supreme leader?" he said.
'A real event for the people!'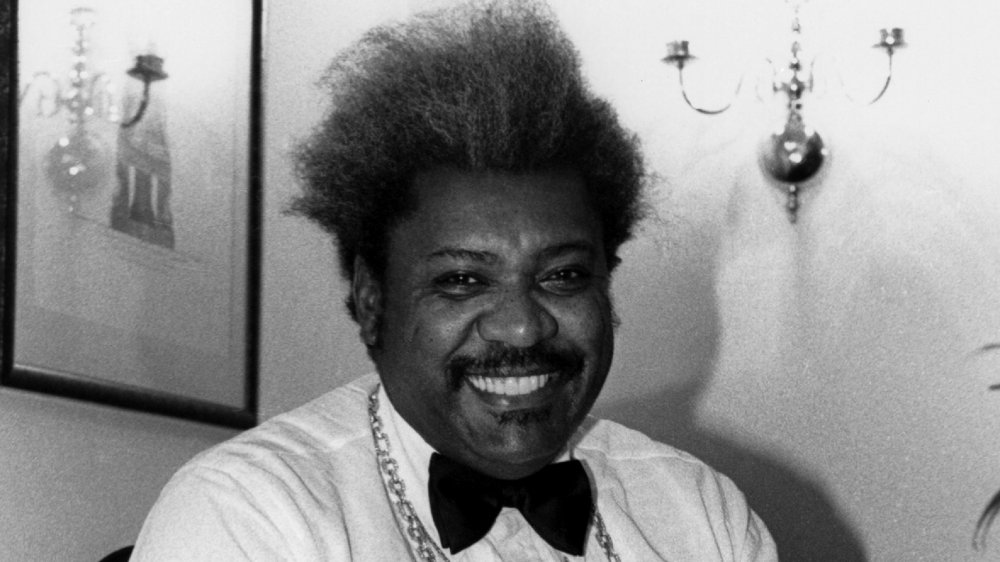 Raymond Boyd/Getty Images
King went on to admit that "the odds of the North Korea endeavor" weren't in his favor, but reaffirmed his commitment to bringing about unity wherever possible. "I'm not a boxing guy. I'm a guy that uses boxing as a catalyst to bring people together." This might be news to his many boxing clients over the years, most of whom have sued him, says Essence, including Mike Tyson, Lennox Lewis, and Muhammad Ali.  
King's proposed "Harangue In Pyongyang" never came to be. In his Grantland interview, he discussed bringing his then-current boxing client, Tavoris "Thunder" Cloud, to North Korea after he won his bout against 48-year-old Bernard Hopkins, yet another former King client. During pre-bout interviews, King went so far as to wave the flags of both North and South Korea, shouting, "It'll be my show this time! A real event for the people!" Unfortunately for King, Cloud lost the fight and Hopkins "screamed something at Don King that nobody in his camp would repeat" in the ring. In his post-bout press conference, Hopkins announced, "I did everybody a favor. Don King, whether you like him or not, is no more." King was "semi-retired" in 2017, according to The New York Times, "but I just got to find the right fighter that really wants to fight. The sport is not the same. These guys are not dedicated and committed to the sport like the older guys were."