A Look Into David Lee Roth's Failed Attempt At Acting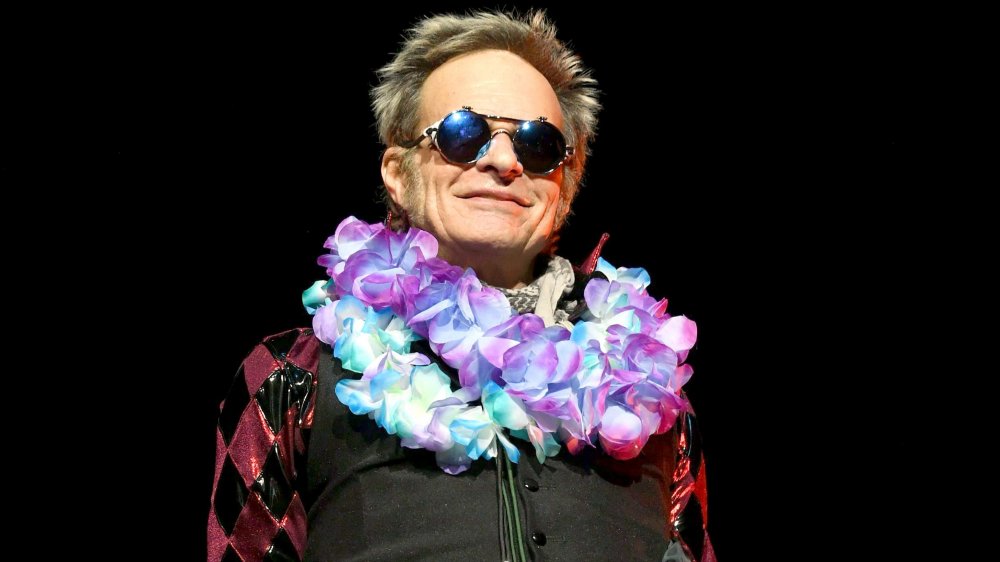 Kevin Winter/Getty Images
David Lee Roth has left Van Halen (or Van Halen has left him) many times in an ever-evolving clash of rock-and-roll egos over the years. One of the more intriguing tales involves Roth's brief (and ultimately unsuccessful) attempt at an acting career.
Roth was always a theatrical performer. As the perhaps platonic ideal of a flamboyant, high-kicking, skirt-chasing, preening '80s frontman, he often overshadowed Eddie Van Halen onstage. This was no easy feat. Eddie was the guitarist with his name on the band, the guitarist who, in the words of BestClassicBands, "invented and continues to reinvent the sound that everyone else tries to copy." Months before leaving Van Halen for the first time in 1985, Roth released a solo EP, Crazy From The Heat that, according to UltimateClassicRock, revived "old-school, big-time entertainment" with a "technicolor tsunami" of cabaret-style performances and golden oldies like "Just A Gigolo" and "California Girls." He made extremely 1980s-style videos like "California Girls," featuring big hair, tiny bikinis, and Roth himself, mugging, winking, and enjoying every moment. 
A year later, Roth was officially on his own and released his first full-length solo album, Eat 'Em and Smile. A 1986 interview with Billboard noted that Roth put together his new band within three weeks of leaving and took Van Halen's lighting director, Pete Angelus, with him. The two called themselves "The Fabulous Picasso Brothers" because, according to Roth, "fine art and pizza delivery — what we do falls somewhere in between." 
Crazy From The Heat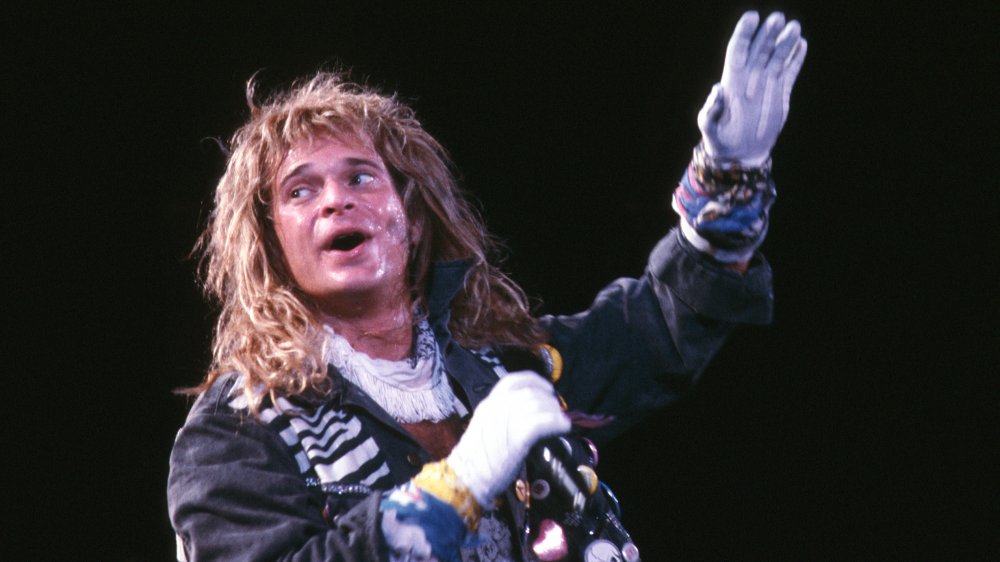 Michael Ochs Archives/Getty Images
Free from Van Halen, Roth was able to pursue his vision, which he laid out for Billboard: "[T]he record, that's first. Then you go on the road, that's second, then you have video, radio, movie star, television, sponsorship. Come on, this is the '80s. That's what being a rock star's all about." Roth and Angelus soon "landed a $10.5 million deal with CBS Pictures" for a Crazy From the Heat movie. Alas, it was not to be. 
Roth told Billboard that CBS dissolved its movie-making branch in order to stave off a buyout from media mogul Ted Turner. In his 1997 autobiography called, yes, Crazy From The Heat, quoted at the RothArmy message board, Roth shared that when the bad news came from CBS, the film was ready to go, with a cast, costumes, even director's storyboards for every shot. He successfully sued CBS and received the director's fee, and even "made semi-efforts at shopping it to a couple of other movie companies, but it was something that was born out of imagination and vision." The world will probably never see what LoudWire described as a "movie centered on a rock star named Dave who travels to Dongo Island where he gets into capers with his manager Bernie" on the big screen, but luckily for all of us, the final draft of the script showed up in its entirety online a few years ago. Could a Picasso Brothers-helmed table read be somewhere in our future?