The One Character In The Ted Bundy Netflix Movie That Wasn't Real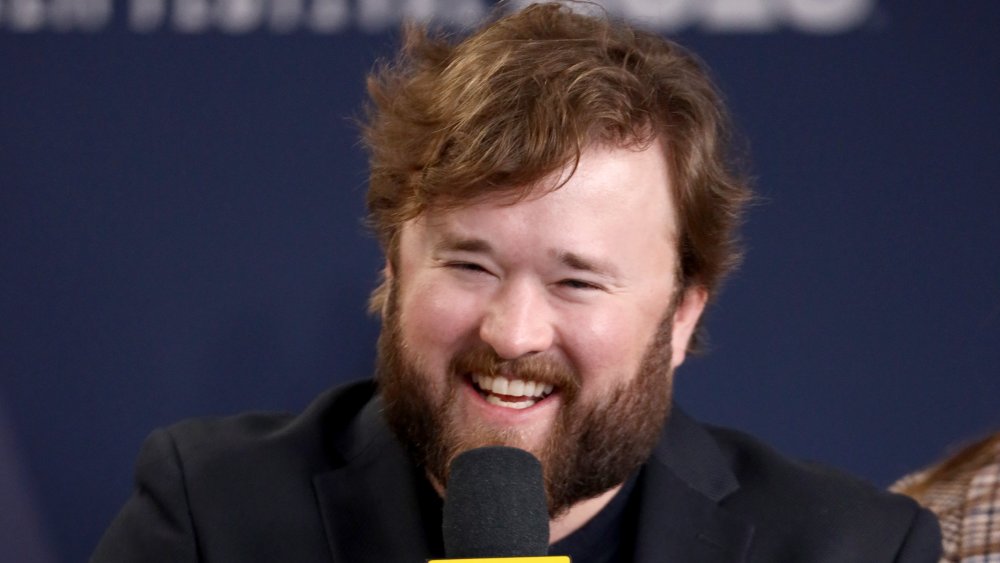 Rich Polk/Getty Images
The 2019 Netflix Ted Bundy biopic Extremely Wicked, Shockingly Evil and Vile took several liberties when it came to telling the tale of serial killer Bundy, portrayed by former teen idol Zac Efron, and his longtime relationship with his unsuspecting girlfriend Elizabeth Kloepfer Kendall, played by Lily Collins. Despite the fact that the movie's screenplay was based on Kendall's memoir The Phantom Prince: My Life With Ted Bundy, one of the drama's characters was an invention — Jerry, played by former child star Haley Joel Osment (pictured above). In the movie, Jerry is Elizabeth's supportive co-worker with whom she forms a friendship and, eventually, a romantic relationship that culminates in marriage. According to Oxygen, Jerry serves as a "a quiet protector and a safe haven" for Elizabeth, someone who "tries to shield Kloepfer" from Bundy's manipulation and his attempts to contact her.
Much of the movie focuses on the stormy relationship between Elizabeth and Ted. In reality, Bundy turned out to be a notorious and violent serial killer — as Biography reports, Bundy confessed to killing 36 young women in several states during the 1970s, though some experts believe he killed as many as 100 — or more.
When Oxygen asked Extremely Wicked director Joe Berlinger if Jerry was based on a real person, he replied that both Jerry and the character of Elizabeth's best friend Joanna, played by Angela Sarafyan, were both "composites" of several people from Elizabeth's life.
'A rare element of kind-hearted virtue'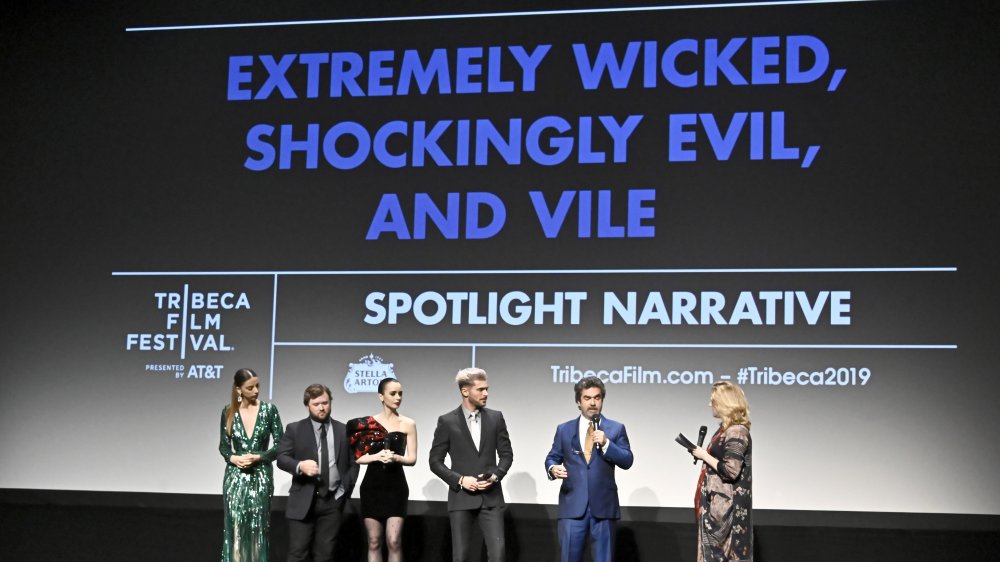 Astrid Stawiarz/Getty Images
Berlinger further explained that Elizabeth "had several male figures and several female figures in her life as positive influences, but it just made it easier to reduce them to single composite characters." In her book The Phantom Prince, Kendall writes about her sympathetic boss, her supportive parents, and a best friend, Angie. She also mentions a "romantic interest she refers to as 'Hank'" whom she met at an Alcoholics Anonymous meeting. He was "a handsome, big, and strong guy" who "began to stay with me even at night" despite them not having much in common beyond being in recovery. 
At one point, Bundy and Hank spoke on the phone. Ted reportedly told Hank to "take good care of [Elizabeth] and [her] daughter" to which Hank replied, "may God have mercy on your soul" before handing the phone back to Elizabeth. Oxygen noted that "little is known about Kloepfer's life after Bundy's conviction or whether her relationship with Hank continued," but she did eventually break away from Bundy and thanked her "strong support system" for helping her through the ordeal, including, specifically, "Hank who helped me break away from a destructive relationship." 
In an interview with Osment about his role as Jerry, The Independent opined that the actor brought "a rare element of kind-hearted virtue" to an otherwise chilling movie. Perhaps the movie makers invented the character of Jerry to bring some light into a movie that could have been simply too dark without him.