How Lil Nas X Got His Name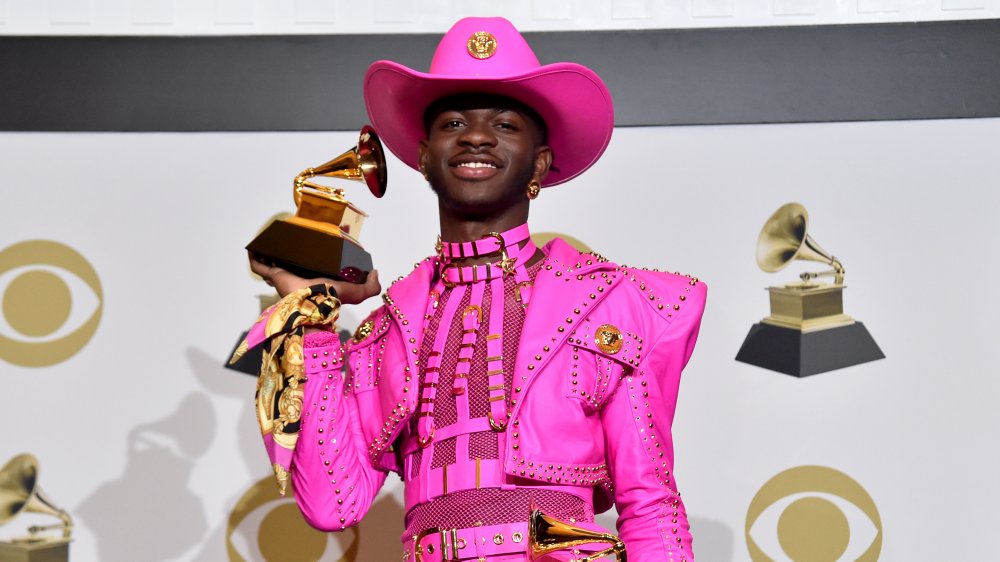 Alberto E. Rodriguez/Getty Images
It's not that often that country and rap blend seamlessly into one song. That unique combination of genres may be why "Old Town Road" became inescapable back in 2019, with radio stations playing it nonstop. After the cowboy-themed song blew up on TikTok, its creator, Lil Nas X, became a viral sensation. Lil Nas X used that fame to entice Billy Ray Cyrus into helping him create a remix of the song, which is the version you've probably heard the most. At only 21 years old, Lil Nas X is a Generation Z icon, widely applauded for his savvy use of social media to launch a successful music career.
Now, as you can probably guess, "Lil Nas X" is the artist's stage name, not the name his parents gave him. (Hey, with babies being named "X Æ A-Xii," who knows for sure anymore?) The hip hop star's birth name is Montero Lamar Hill — an admittedly cool name in its own right. Where, then, did "Lil Nas X" come from?
In an interview with BET, Lil Nas X dismissed the popular theory that his name was a combination of rappers Lil Wayne, Nas, and DMX. "It makes sense though," he admitted.
"Nas" was his internet alias, while "Lil" and "X" came later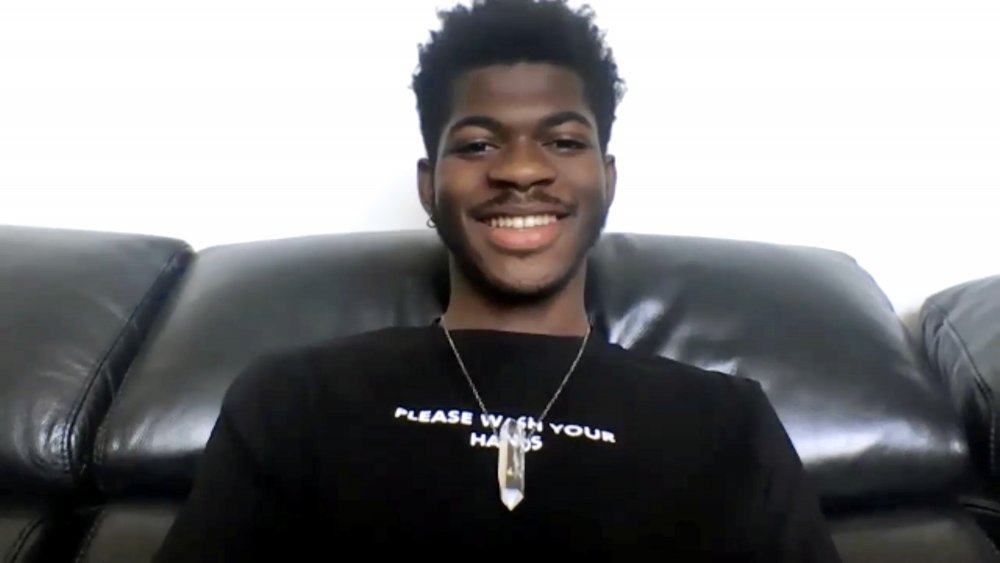 Getty Images/Getty Images
In reality, Lil Nas X explained, "Nas" had been his internet alias for quite some time. And that makes sense — every teenager has a username that becomes part of their identity. Unfortunately, Lil Nas X didn't tell BET where his "Nas" alias came from. Sites like PopSugar assume that it must be a homage to the famous American rapper Nas, but Lil Nas X has never confirmed this. In a 2019 tweet, however, he floated the idea of changing his name because "Nas is a legend and I never meant any disrespect by my stage name."
Lil Nas X was more upfront about the first and last syllables of his stage name. "Lil," he explained, was a tongue-in-cheek addition when he first started his rapping career. "I wasn't being serious, so it's like, 'OK, what'll be funny? Lil, lil, lil, [for] every new rapper,'" he told BET. There certainly are plenty of "Lil"s in the rap game these days, but few are as self-aware.
"X" — the Roman numeral for 10 — was the final addition. After Lil Nas X started to get more serious about his music career. "I added the 'X' on, like, 'OK, this is the amount of time until I'm going to be, you know, at that mogul, legendary level,'" he explained. Whether or not Lil Nas X is "legendary" already is up to you, but it certainly took him less than 10 years to go viral.