These Are The Sports World Records Richard Branson Has Set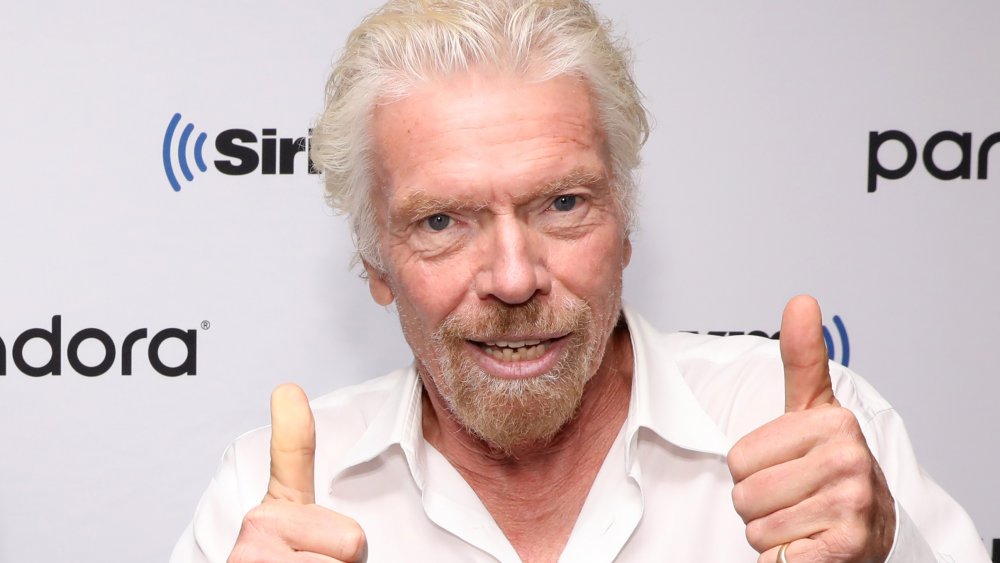 Robin Marchant/Getty Images
Billionaire entrepreneur Richard Branson has several claims to fame. Besides global business success, he's devoted to daredevil stunts that often result in the 70-year-old Virgin Group founder adding a world record to his long list of accomplishments.
His first record was in boating in 1986, competing in the Blue Riband Transatlantic Challenge. The year before, he'd made a disastrous attempt to break the record for crossing the Atlantic Ocean in a powerboat, the Virgin Atlantic Challenger I, which sank off England's southwest coast, according to CNN Business. Branson tried again the next year, not only completing the voyage successfully, but breaking the previous record by more than two hours with his boat Virgin Atlantic Challenger II, with a time of three days, eight hours, and 31 minutes.
Branson won his next record just a year later, in 1987, when he and his crew became the first to cross the Atlantic Ocean in a hot air balloon. Branson and Swedish adventurer Per Lindstrand set out from Sugarloaf Mountain in Maine on July 2, 1987 and landed 3,074 miles across the ocean in Limavady, Northern Ireland, 31 hours and 41 minutes later, per Guinness World Records. Despite the world record, the day ended up being less than triumphant for the two men; after landing, they took off again to avoid power cables, lost control, and had to ditch in the Irish Sea, where they were rescued by the Royal Navy. Lindstand had already bailed out, leaving the inexperienced Branson to solo. 
'About a 5 percent chance of making it'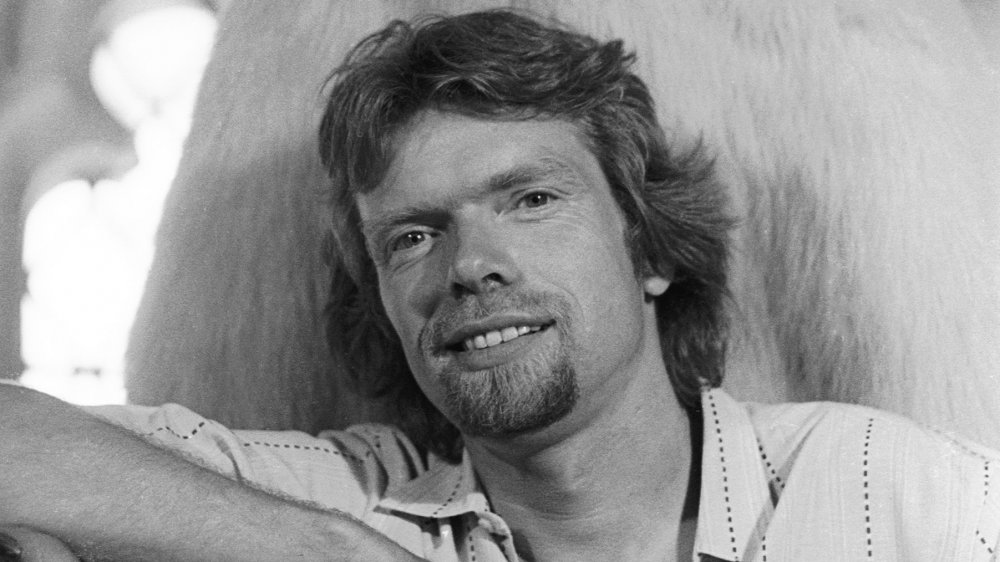 Peter Carrette Archive/Getty Images
In 1991, Branson and Lindstand took to the skies again, this time to make the first hot air balloon flight across the Pacific. Their Virgin Otsuka Pacific Flyer set off from Miyakonojo, Japan on January 16 and flew 4,767.1 miles before landing in arctic Canada 46 hours and 15 minutes later, claiming another Guinness World Record. This flight also had its perils. The Los Angeles Times reports that they "accidentally jettisoned one-third of their propane fuel" over the ocean 1,000 miles from Japan. They had two choices: ditch in rough seas 900 miles north of Midway, with only slight hope of rescue, or fly on and hope to get close enough to and somewhere in North America, where they had a better chance of being picked up. Their successful Atlantic trip had left them over-confident. With their situation over the Pacific, they figured they had maybe a 5 percent chance of surviving. Their balloon caught the jet stream, moving at speeds up to 218 miles per hour, resulting in "the longest manned balloon flight ever, helium or hot air" with no injuries.
From 1995 to 1998, Branson and Lindstand once again attempted a hot air ballooning record, this time attempting to be the first people to circumnavigate the globe. In 1998, accompanied by millionaire adventurer Steve Fossett, they broke a distance record by ballooning from Morocco to Hawaii, says the Robb Report, but successful circumnavigation eluded them.
A passion for kitesurfing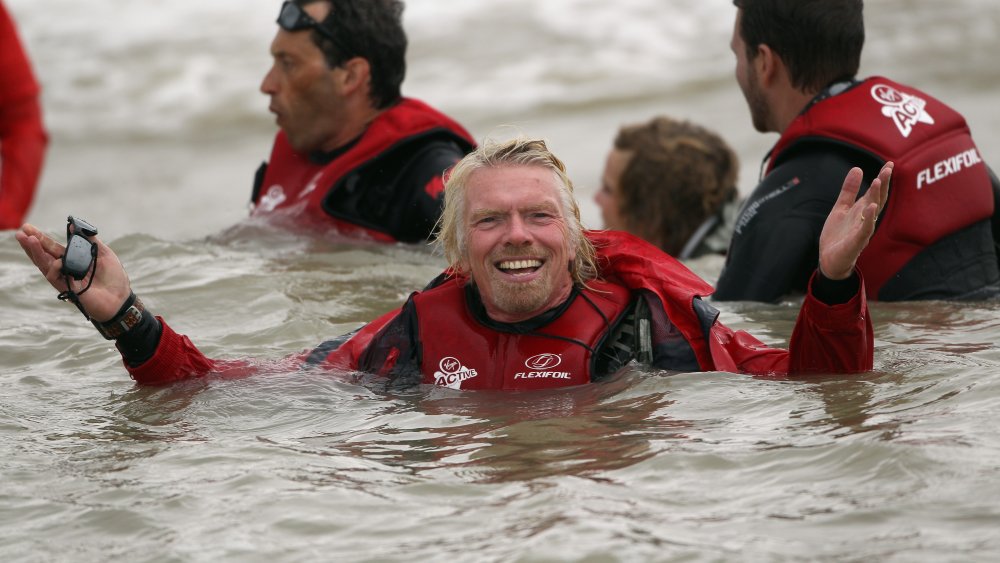 Dan Kitwood/Getty Images
In 2004, Branson got out of the sky and back into the water when he handily beat the world record for crossing the English Channel via amphibious vehicle in just one hour, 40 minutes, and 6 seconds, reports BBC News. Branson made the voyage in part to celebrate the 20th anniversary of Virgin Atlantic, using a nearly $100,000 Gibbs Aquada, which can hit 100 mph on land and 30 mph on the water.
Branson holds not one, but two, world records in kitesurfing, the sport that combines flying a kite and surfing into one exciting, and probably terrifying, adventure. In 2012, BBC News reported that he became the oldest person to kitesurf across the English Channel — he was 61 at the time. He made an unsuccessful attempt to break the record on his 60th birthday, and at 61, also tried (but failed) to break the speed held by his son, Sam, for fastest kitesurf crossing of the Channel. At least the record is in the family.
As of this writing, Sir Richard's most recent world record was set in 2014 when he and three other adventurers, including German champion kitesurfer Susi Mai, set the record for most people riding a kitesurf board at once. Guinness World Records Editor-in-Chief Craig Glenday surely spoke for many when he said, "His passion for kitesurfing as well as oceanic related records is truly inspiring and we eagerly await what he has planned for the future."