Why Bob Barker Was Sued By An Animal Welfare Organization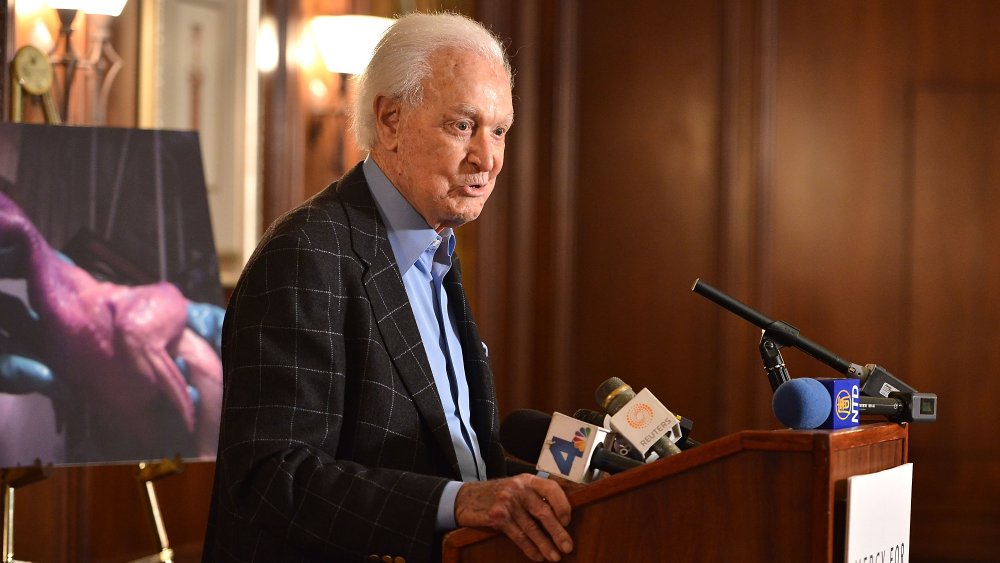 Araya Doheny/Getty Images
According to the Fandom wiki for The Price Is Right – quite possibly the greatest game show of all time – Bob Barker hosted the classic price-guessing competition from 1972 to 2007. That's over 5,000 episodes of "fortunes of fabulous prizes" and sly $1 bidders with their fingers crossed. We all remember his plethora of punchy catchphrases that rolled right off his tongue: "Rod, what's the name of our next contestant," "... and the one who bids nearest to the retail price without going over ...," and — who can forget? — "Come on down!" (Well, that last one was Rod, but still.) Then, of course, there was always that classic line with which he ended every single show: "This is Bob Barker reminding you to help control the pet population: have your pets spayed or neutered. Goodbye, everybody!"
According to People magazine, that line made Barker the "Guru of Spay and Neuter," a title he was very proud of. He also  founded a national nonprofit that subsidized animal birth control through local organizations across the country. "Over-population of cats and dogs is one of the worst problems for animals in our world," he said. "The only answer is spay-neuter and that is why I work so hard on that." And you can take that to the bank. He carried out several successful activism campaigns for animal rights over the decades, leading to both positive change for his furry little friends and the ire of his human counterparts.
Bob Barker hounded all animal abusers, no matter who they were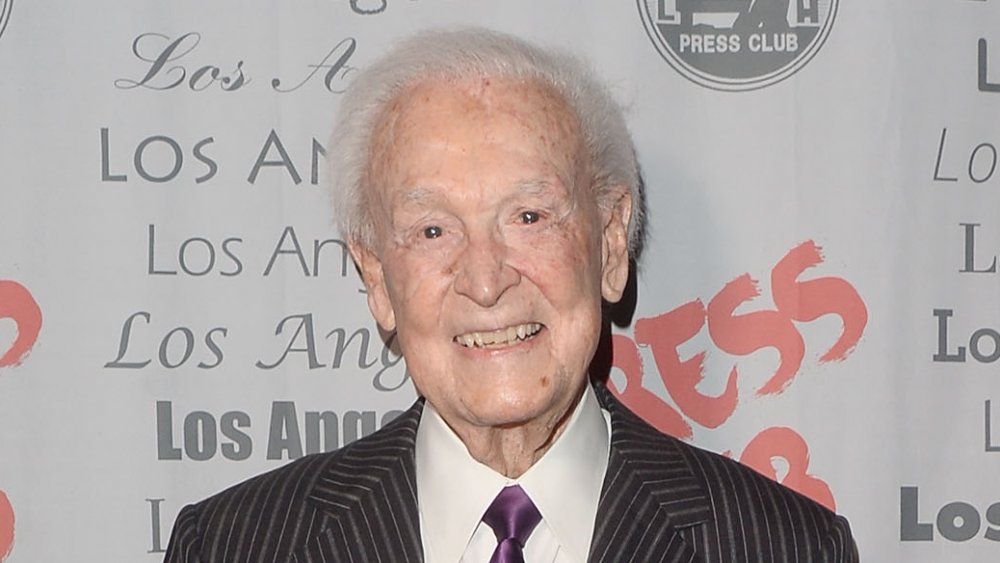 Matt Winkelmeyer/Getty Images
Another People magazine piece from 1989 said that Barker worked so hard on championing animal rights that he had "grown accustomed to making enemies." His most notable foe was the Miss U.S.A. pageant, which he hosted from 1967-1987. He ended his two-decade run as the beauty contest's emcee out of protest for its use of fur coats as prizes for the fabulous contestants. The move had the intended effect, contributing to hundreds of fur merchants going out of business in the years following his withdrawal.
Barker had every right to pull his support of the pageant and use his celebrity and right to free speech to make a statement about a cause he truly cared about, but one organization — which claimed to have the same animal welfare goal in mind — didn't react well to his criticism. The American Humane Association (AHA) sued Barker and the United Activists for Animal Rights (UAAR) for $10 million in 1989, claiming libel, slander and invasion of privacy. AHA director Betty Denny Smith said in a statement that "Bob Barker has said so many defamatory and distorted things about us — unless you do something, people start believing it's true."
Neither Bob nor local authorities felt that his accusations were unfounded. After he and the UAAR did a bit of digging, what they unearthed was convincing enough for the L.A. Department of Animal Regulation to open an inquiry.
Barker's claims of animal cruelty on an AHA-monitored movie set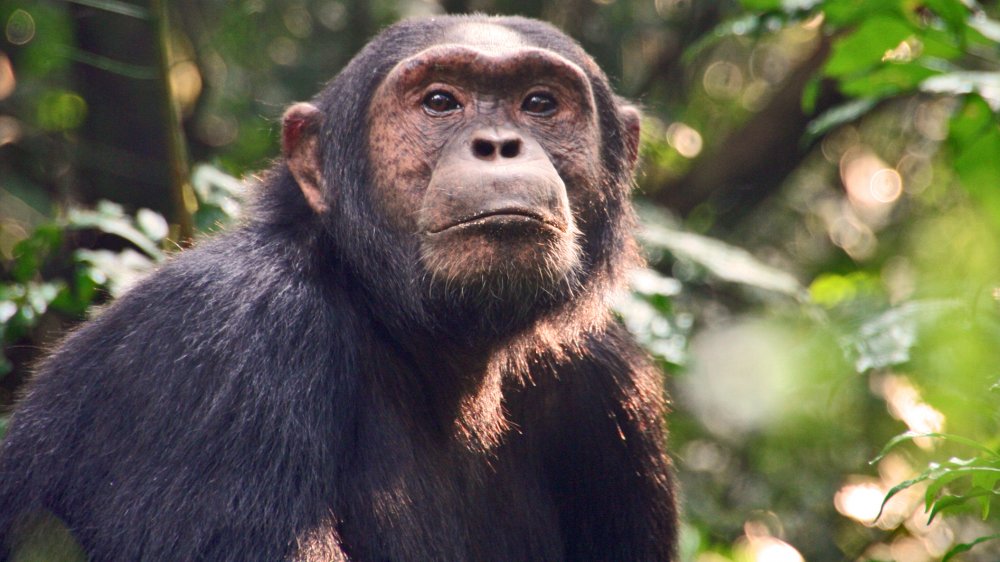 Shutterstock
Barker and UAAR executive director Nancy Burnet accused the AHA of overlooking the mistreatment of chimpanzees on the set of a 1987 film starring Matthew Broderick called Project X (ironically about animal cruelty in a fictional Air Force experiment). They claimed to have evidence that trainers on the set had beaten the poor monkeys with blackjacks and clubs. Someone professed to have seen a cattle prod and even a gun on set, and — in what was the weirdest accusation of all — Barker believed that the chimps were frightened into submission by a giant snake that was also seen slithering around behind the scenes.
We may never know if the allegations were founded or not, as the statute of limitations had run out by the time the DA got involved. The AHA said it had carried out its own investigation and found no evidence of monkey torture. According to Harold D. Guither's 1998 book Animal Rights: History and Scope of a Radical Social Movement, the AHA settled the case, receiving $315,000. But that wasn't the end of Barker's ire for the association. According to The Hollywood Reporter, he went after the AHA again in 2015, this time for doing nothing about chicken torture, but the association didn't retaliate that time. Even in his 10th decade of life, Barker remains a tireless spokesperson for all our furry, feathered, and scaly friends who have no voice to protect themselves.