The Tragic Death Of Ron 'Pigpen' McKernan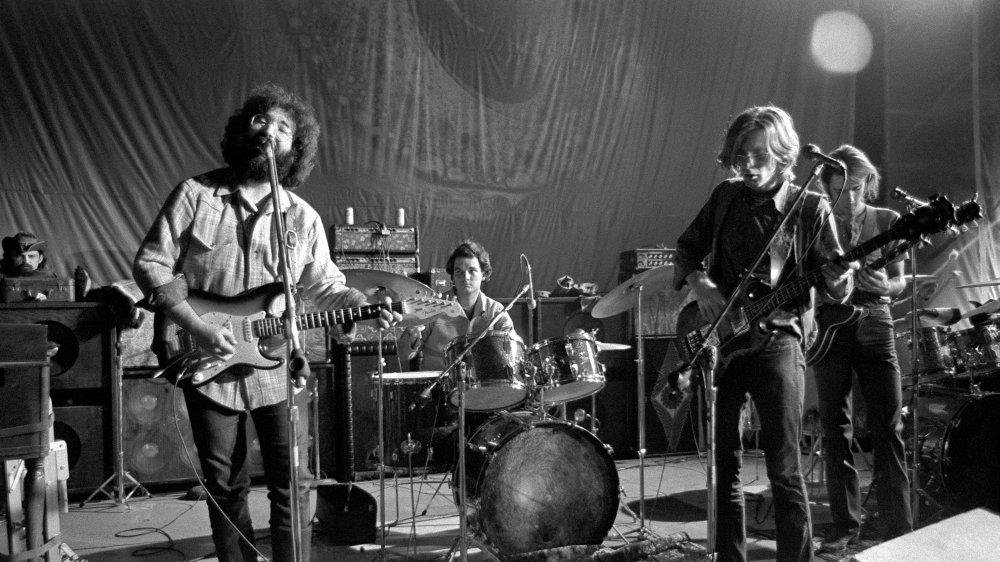 Robert Altman/Getty Images
At the height of the Grateful Dead's breakout success in the early 1970s, Ron "Pigpen" McKernan served as a driving force behind the jam band's legendary acclaim. The vocalist and keyboardist proved responsible for the band's blues-based tone, even taking over singing duties on tunes such as "Turn on Your Lovelight," "Alligator," "Big Boss Man," and "Mr. Charlie." Using his trusty Hammond organ, the musician helped the Dead attract mass attention. Pigpen also made a name for himself by speaking directly to the audience during live shows, sizing up to be much more of a traditional frontman than Jerry Garcia. As years went on, The Dead adopted a different musical tone after Pigpen's death, something that leaned closer to jazz. 
But despite Pigpen's musical accomplishments, by 1971, the musician's health was severely compromised by alcoholism and resulting liver damage, prompting doctors to advise him to stop touring altogether, per Rock Scully's biography Living with the Dead: Twenty Years on the Bus with Garcia and the Grateful Dead.
Born on September 8, 1945 in San Bruno, California as Ronald Charles McKernan, the musician grew up listening to R&B and blues courtesy of his DJ father, Phil McKernan. The younger McKernan grew up in what was designated a Black neighborhood, and thus developed a love for Black music and culture (which undoubtedly helped to inspire the Dead's blues-infused melodies).
He heavily influenced the band's iconic sound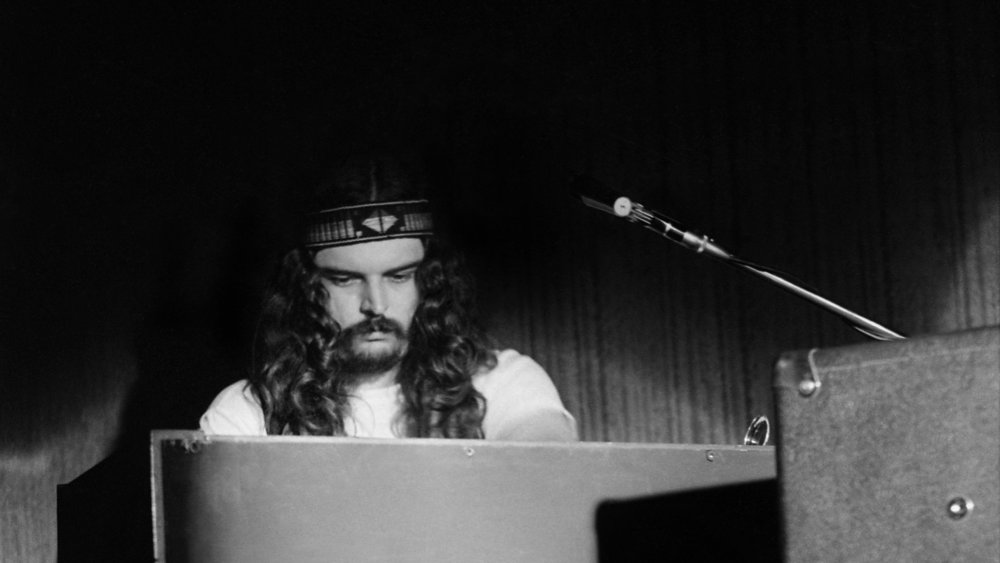 Michael Ochs Archives/Getty Images
As Beacham Journal reports, the young musician taught himself piano, guitar and harmonica while slowly growing a record collection of old blues 78s. McKernan's developing passion for music eventually landed him a job at Dana Morgan's Music Store in Palo Alto, where, age 14, he met Garcia. McKernan played around with decidedly cooler-sounding names, first dubbing himself "Blue Ron," before going for "Pigpen." According to Grateful Dead: What a Long, Strange Trip It's Been, biographer Michele Hollow tells us that one of McKernan's former girlfriends might've given him the nickname based on the perpetually-dirty character in Charles Schultz's Peanuts comics. (The Dead's website extrapolates on its meaning, insisting that the nickname came from his "funky approach to life and sanitation.") 
After singing blues at local jam sessions, as Oswego University reports, Pigpen became a founding member of Garcia's jam bands, joining in 1961 in the predecessor groups that would lead to the Grateful Dead. The band's earliest sets centered around blues and R&B covers chosen by McKernan. He started playing blues organ, harmonica, and providing vocals, beginning with the Zodiacs and Mother McCree's Uptown Jug Champions, as Beacham Journal tells us. Bob Weir and Bill Kreutzmann were eventually inducted into the lineup, which led to the band rebranding as The Warlocks. Around 1965, McKernan urged the rest of the Warlocks to switch to electric instruments. When Phil Lesh joined, the five-piece solidified as the Grateful Dead. 
'The end of the original Grateful Dead'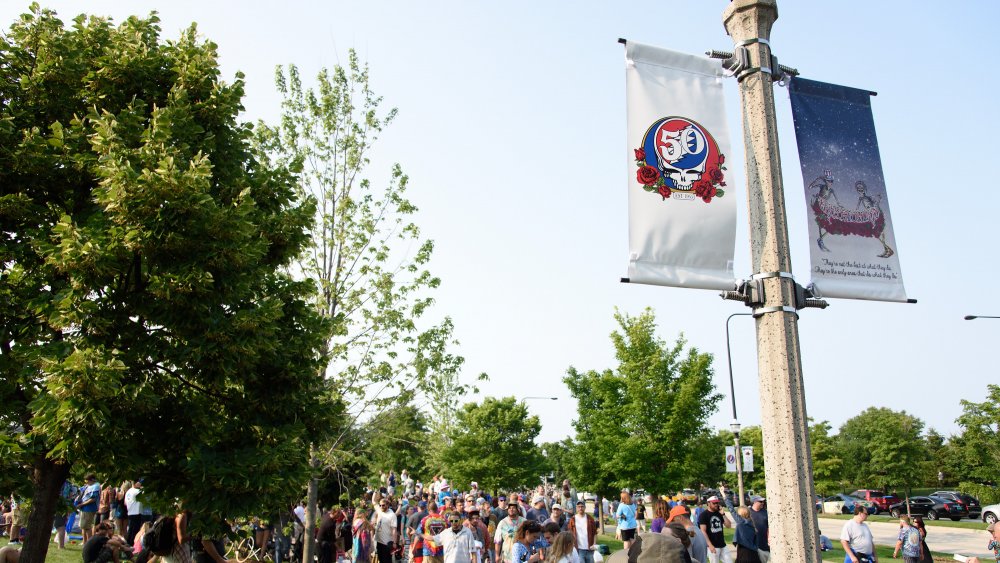 Daniel Boczarski/Getty Images
While he was a very heavy drinker (the rest of the group preferred getting high, per Ultimate Classic Rock), McKernan had given up alcohol by 1972 as his health declined. He was in bad shape in the months leading up to his death, as Dead.net reports; health issues forced a leave of absence from the band. By mid-1972, his health had deteriorated to the point that he could no longer perform, as told in A History of the 27 Club. McKernan played his final concert at the Hollywood Bowl in Los Angeles on June 17, 1972. Afterward, he broke off all personal relationships with the band, explaining, "I don't want you around when I die."
There have been rumors that his death was a result of his excessive drinking, but in fact, his real cause of death was a rare and unrelated disease, as reported by Ultimate Classic Rock. Like his one-time love interest Janis Joplin, Pigpen died at 27. But unlike Joplin, Pigpen's passing was actually due to congenital biliary cirrhosis, a rare autoimmune disease that is unrelated to alcohol use.
McKernan's landlady found his body at his home in Corte Madera, California, on March 8, 1973. Although Pigpen was no longer a member of the Dead, it's safe to say that his former bandmates were devastated. Definition.org quotes Garcia at McKernan's funeral: "After Pigpen's death we all knew this was the end of the original Grateful Dead."