This Is What Happened To The Verve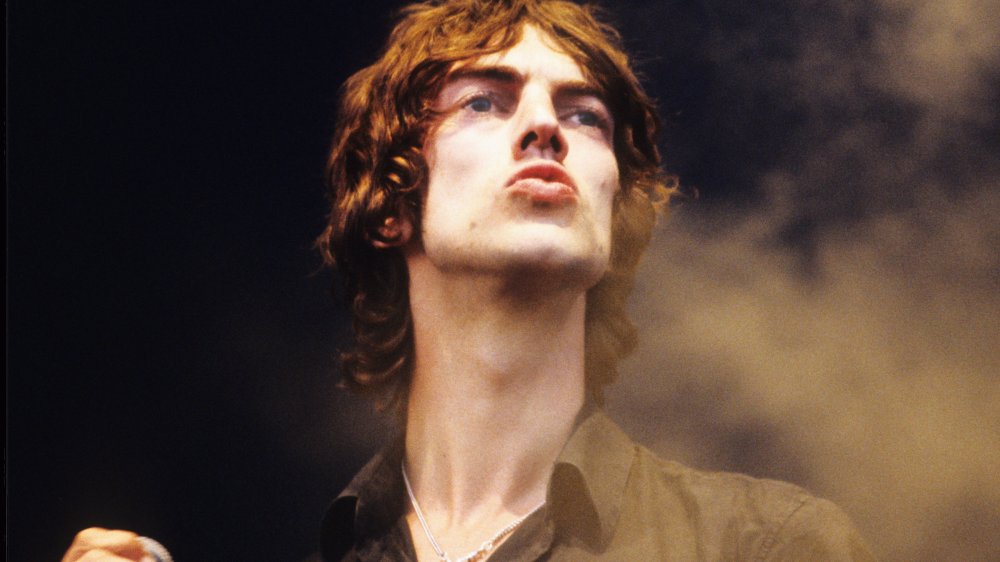 Gie Knaeps/Getty Images
Brit-rock outfit The Verve broke out into the music mainstream in perhaps the most '90s way possible. Fusing elements of Britpop, shoegaze and early indie rock, the five-piece band made waves in 1997 with the release of "Bitter Sweet Symphony," which was heavily promoted in the flick Cruel Intentions. It was named both Rolling Stone and NME's Single of the Year in 1997 and, in 1998, BBC Radio 1 listeners even voted it the third Best Track Ever (per Ilxor).
With other major hits following, including "The Drugs Don't Work" and "Lucky Man," the band went on to top the international charts, appear on the cover of Rolling Stone magazine, win numerous BRIT awards, and were even nominated for a Grammy in 1999 for "Bitter Sweet Symphony." But after the massive acclaim and subsequent touring, the promising pop-rock musicians seemed to vanish into thin air. So what exactly happened to The Verve, and why did they suddenly end such a decorated career so abruptly? 
The "Bittersweet" era of 1997 through 1999, when the band was relishing in the success over the single, turned sour when the five-piece ran into legal strife. The group had gained permission from the Rolling Stones' record label to sample four bars of an orchestral rendition of "The Last Time." But they released the single without getting explicit permission from the administrator of the song's rights
A 'bitter' breakup that was not-so sweet
Brian Rasic/Getty Images
Thus, ABKCO Records demanded 100 percent of royalties and full publishing credits to Mick Jagger and Keith Richards, as NPR tells us. 
In 1997, the band saw its lead guitarist, Nick McCabe, drop out mid-tour, replaced by session guitarist B.J. Cole on an American tour, per NME. The tour was reportedly riddled with issues, as venues downsized and opener Massive Attack dropped from the bill. The band then returned to England for two performances at the V Festival, which received awful reviews, with NME (per Dedece Blog) reporting, "where songs used to spiral upwards and outwards, they now simply fizzle tamely." In April 1999, it was announced that The Verve had split up.
The band reformed in 2007, only to break up two years later in 2009. It's also been reported that guitarist McCabe and bassist Simon Jones aren't the best of friends with frontman Richard Ashcroft, and haven't been on speaking terms since 2008, The Guardian reports. Jones and McCabe went on to form their own band, Black Ships (who are now known as Black Submarine), in 2008. They're still going, and Ashcroft has relished the mild success of his own solo career. NME also spoke with McCabe in 2017. The former Verve guitarist stated that a reunion would be "unlikely" for the foreseeable future.