The Crazy History Of Cheating In Chess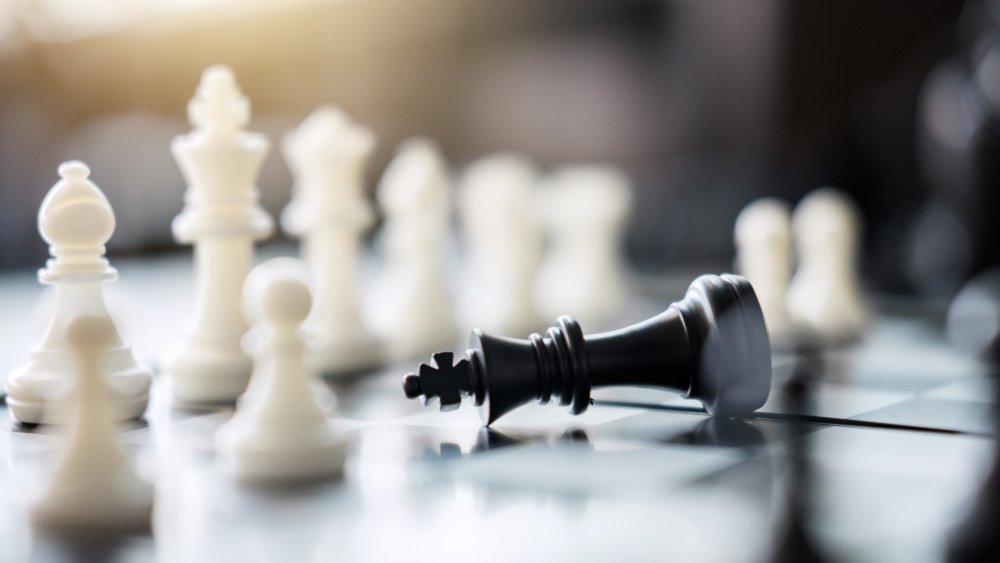 Shutterstock
It's easy to envision chess played by hunched, nerdy introverts striving to compete for mental dominance and intellectual pride in an utterly non-physical sports arena. Maybe cheating would seem too "low" for such a crowd, or off-brand for chess in general, but in reality the dire competitiveness of professional chess drives players of all skill levels to do whatever it takes to win. As head of the FIDE, the International Chess Foundation, Arkady Dvorkovich stated in a New York Times article, "No matter what the game is, when there are benefits from winning, you have cheating."
Cheating in chess has apparently reached rampaging proportions, ever since Deep Blue beat world champion Garry Kasparov in 1997. As Bluetooth chip designer Thomas Børstad states on Quora, the app Shredder on his iPhone, alone, would rank 250th in the world. Players are allowed to move around during a live match, so it's easy to just walk to the bathroom and check an app. Grandmasters such as Gaioz Nigalidze (2015) and Igors Rausis (2019) have been caught doing this. As a result, players at live matches are now required to hand over their phones, pass through a metal detector, take off their shoes, and possibly their clothes. 
The FIDE has even built a 6-person commission to catch cheaters. They engage in their own game of algorithmic data-crunching to detect inconsistencies or unlikely patterns of choices from amongst competitors, as well as old-school methods of decoding hand signals, nose scratches, and the like.
Sacrifice the bishop to take the king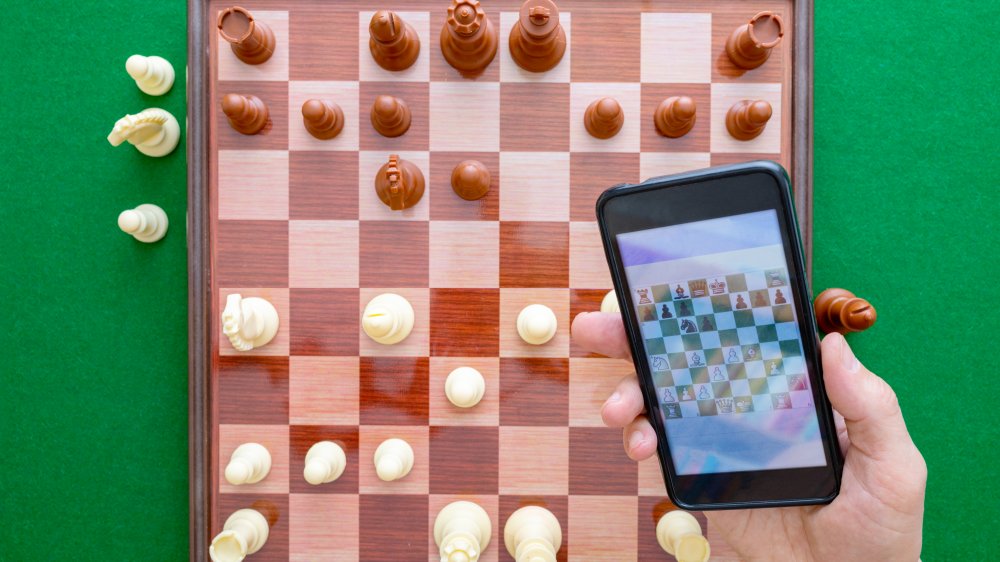 Shutterstock
Cheating in chess comes in many other forms, as well, such as receiving moves via peppercorn-sized earbuds or buzzers in shoes. Sandbagging, by contrast, involves intentionally losing to move down in rank to a lower tournament and subsequently clean house (likely for monetary rewards). For online chess, players can make multiple accounts and build up or reduce the reputation of an account in order to be paired with partners of a certain rank. This is especially crucial for a website like Chess.com, whose owner Daniel Rensch says hosts 3.5 million games a day.
Sometimes, accusations of cheating are fraudulent or done out of paranoia, though, such as when player Viktor Korchnoi accused Anatoly Karpov  in 1978 of receiving a hidden signal when he got purple yogurt as a snack during a match. This is pre-digital, of course, but modern cheaters can also easily employ partners who explore potential moves and communicate them using pre-arranged methods. Messages don't necessarily need to be specific moves, just a signal that a certain action is available, which a grandmaster would be able to interpret.
In the end, it's up to data-crunching cheater-catchers to stay on the hunt. Chess.com owner Rensch says, "I don't care how you are doing it. All I'm saying is, what you are doing is not reasonably possible based on the data I have, and I would win in court."