Why Historians Hate People Upscaling Film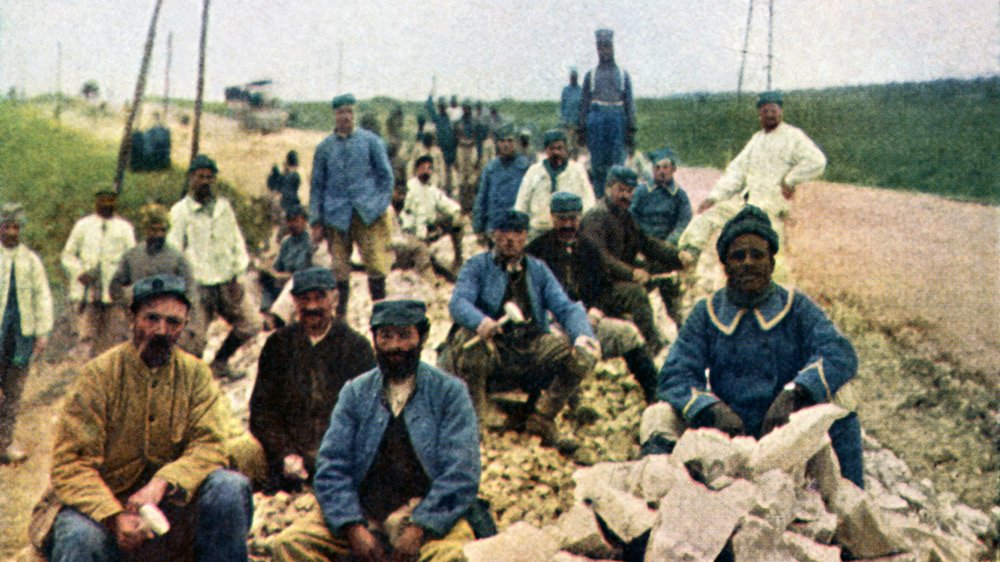 Galerie Bilderwelt/Getty Images
For many of us, it has become a compelling window into history, a way of viewing bygone times through a modern lens. For historians, however, one practice that has been growing massively in popularity in recent years is, at best, a garish gimmick, or, at worst, an insult to the past.
The trend of "upscaling" historic film –- which includes the process of colorization, improving the resolution to 4k, and standardizing the frame rate at 60 frames-per-second -– has become a huge hit on YouTube, attracting millions of hits from users curious to get a glimpse of familiar cities as they were decades in the past, or else to experience historic events in a way that brings the reality of their happening to dazzling, high definition life. Users such as Denis Shiryaev have amassed hundreds of thousands of followers thanks to his diligent restoration of archival footage of, for example, 19th Century Paris, or the 1972 Apollo 11 Lunar "Grand Prix."
Similarly, as part of a centenary retrospective of World War I called "14-18 NOW," which promised "extraordinary art experiences connecting people with the First World War," Lord of the Rings director and history buff Peter Jackson was commissioned to produce a movie of upscaled and colorized archive footage from Britain's Imperial War Museum, resulting in the release of They Shall Not Grow Old in 2018. The Guardian newspaper gave the movie a five-star rating, saying that "the effect is electrifying," while the Times described it as a "visual and emotional achievement – a groundbreaking resurrection."
But even such worthwhile and high-minded projects as this have attracted criticism from an array of historians and academics. Why?
The controversy around upscaling
We may take it for granted that, on the whole, being able to improve images and film to a higher quality and in doing so bringing out the colors and details that older technology could not capture is obviously a worthy undertaking.
Wired, however, highlights many of the reasons that prominent historians point to justify their opposition to the practice of upscaling, and their writing off of the process as a "nonsense." Commenting directly on the work of Shiryaev's Gdansk-based company, Neural Love, which "uses a combination of neural networks and algorithms to overhaul historic images," the historians open to in the Wired piece argue that such upscaling doesn't provide much value to the original material at all – at least in a strictly academic sense.
The Associate Professor at University College Dublin's School of Art History and Cultural Policy, Emily Mark-FitzGerald, told Wired: "The problem with colorization is it leads people to just think about photographs as a kind of uncomplicated window onto the past, and that's not what photographs are."
A similar opinion was given by the film historian and news curator Luke McKernan, who wrote on his blog following the release of Jackson's movie: "Colourisation does not bring us closer to the past; it increases the gap between now and then. It does not enable immediacy; it creates difference. It makes the past record all the more distant for rejecting what is honest about it."
Looking honestly at the past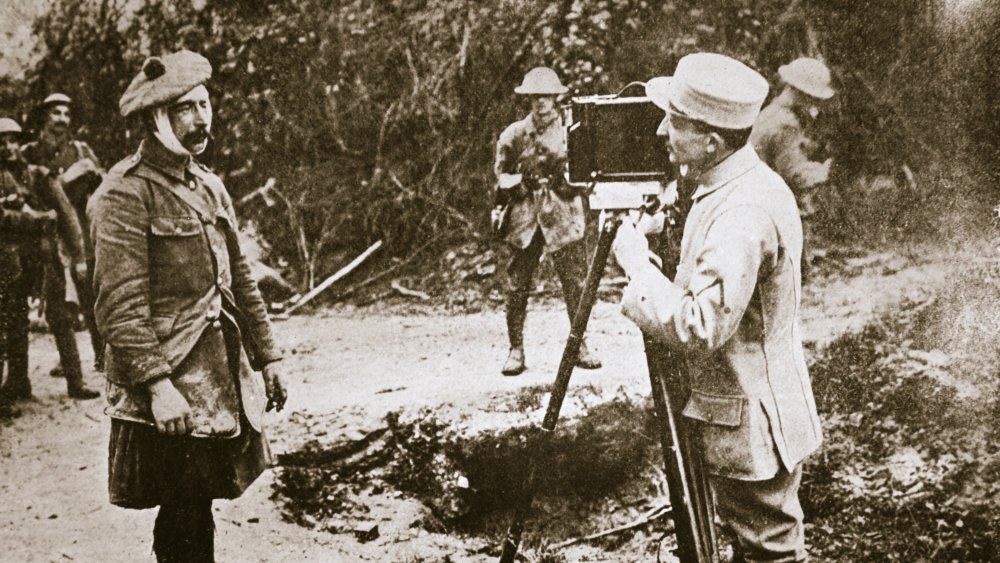 Heritage Images/Getty Images
Such arguments may not hold much water with the average YouTube viewer enjoying a trip through 1920s Amsterdam, or the many critics who gave They Shall Never Grow Old a stellar review. But however fusty or pretentious such academic opinions may first seem, they do raise important issues about the way we engage with our collective past in the digital age. On one hand, upscaling techniques can, describe McKernan's claims, bring some added resonance to these historical documents, reminding us of our shared humanity with those who lived through extraordinary and unimaginable times.
However, historians are correct is claiming that, though performed with good intentions, such upscaling is technically a distortion of what is handed down to us, and may even be considered deceptive. McKernan describes, for example, how color cannot be adequately ascertained for certain early types of film used during World War I, but in fact that choices have to be made by the restorer in the colorization process. In this way, such upscaling involves a degree of manipulation, which may -– excuse the pun -– color our view of the past without our realizing it.
The apparent primitiveness of early film and audio technology, indeed, tells its own story. It is important that we do not deprive ourselves of it by convincing ourselves that upscaled footage is always giving us the whole picture.