The Truth About What Happened To Suede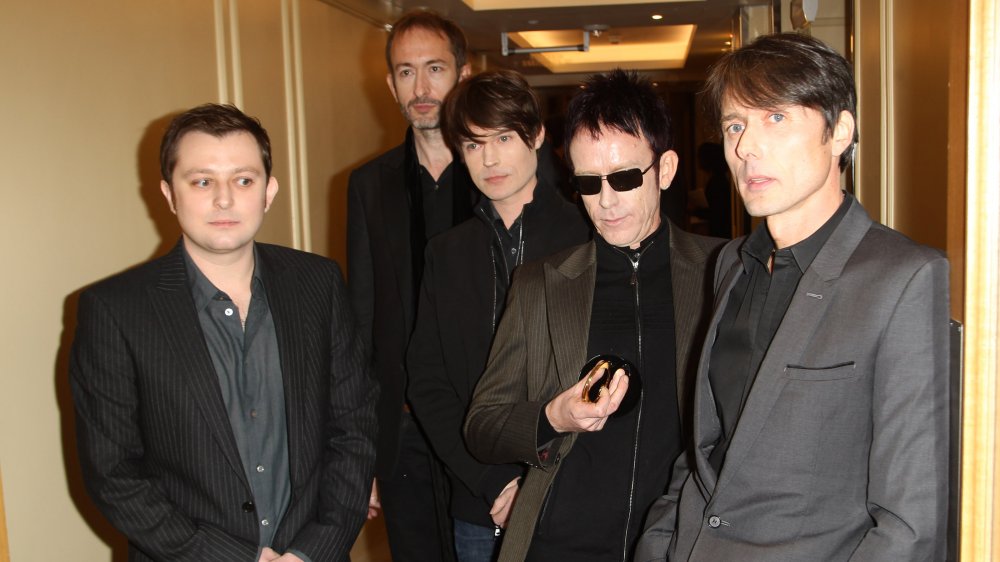 Dave Hogan/Getty Images
They were the Beautiful Ones, but while they hit a very high peak in the '90s, Suede no longer plays in the spotlight. The band once dubbed part of the Big Four of Britpop went through the wringer with the British press, but survived and continues touring to this day.
Suede formed in 1990 when Brett Anderson, Justine Frischmann, and Mat Osman came together to play music. Guitarist and keyboardist Bernard Butler soon auditioned and joined the group. After a long search, the band found a permanent drummer in Simon Gilbert, with the help of their then-manager Ricky Gervais. Yes, that Ricky Gervais, who was a failed musician as well as a comedian. But even before the band hit it big, it went through lineup changes caused by personal issues between the members. Frischmann, who was in a relationship with Anderson, was kicked out of Suede after the two broke up, though NME revealed that Anderson credits Frischmann's departure as the reason for Suede's later success.
Suede continued to quietly make its way through the London music. The band then burst into fame in 1992, TimeOut said, and helped usher in the birth of Britpop. Suede was hailed as the "next big thing" in British music even before releasing their first album, Suede, in 1993. By then, they'd already courted controversy with their sexually charged lyrics, and started touring the UK and US.
Tensions rise and the band breaks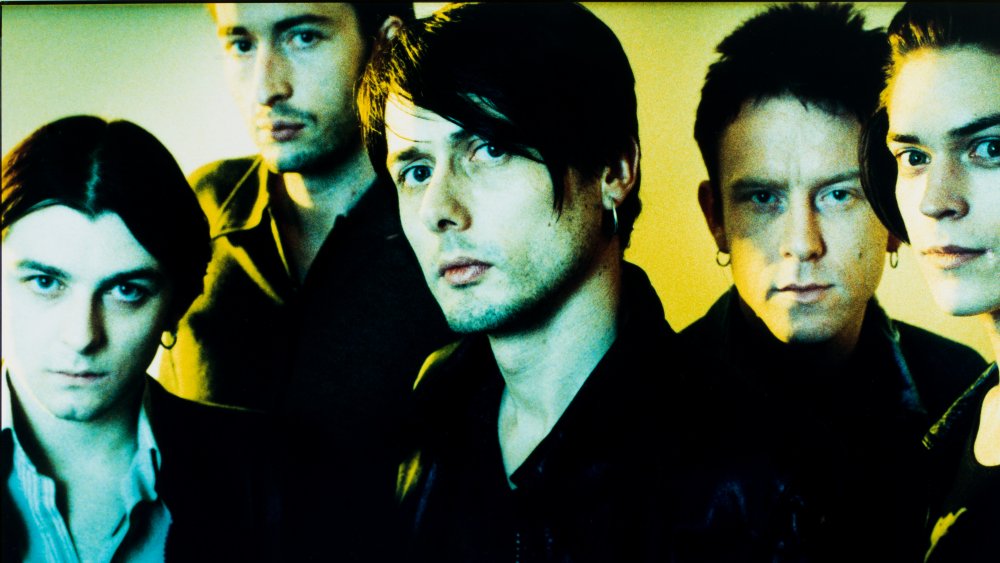 Niels Van Iperen/Getty Images
But early fame made tensions high within the band. AllMusic wrote Butler began fighting with the rest of the group, zeroing in on Anderson in particular. Anderson was the main songwriter for Suede, and, in an interview, Butler claimed Anderson took too long to write and was too concerned with being a rock star. Anderson fired back, saying Butler was not a musician at all. Butler, predictably, left the band towards the end of recording its second album, Dog Man Star.
The press speculated it could be the end of Suede, even as they were just beginning. Their fellow Britpop acts Blur, Oasis, and Pulp had started to overshadow them, and they had just lost their lead guitarist. But the band pushed on, hiring 17-year-old Richard Oakes to replace Butler, and Neil Codling as keyboardist, according to TimeOut. With its new lineup, Suede released Coming Up in 1996. It would become their biggest album and yielded five top 10 hits, including "Beautiful Ones." Another album followed, but critical and commercial success started to wane. Fans also began criticizing the song lyrics for being too repetitive.
In 2001, keyboardist Codling left the band, citing chronic fatigue syndrome. Another line-up change later, the band recorded another album, A New Morning, in 2002. It flopped.
Back at it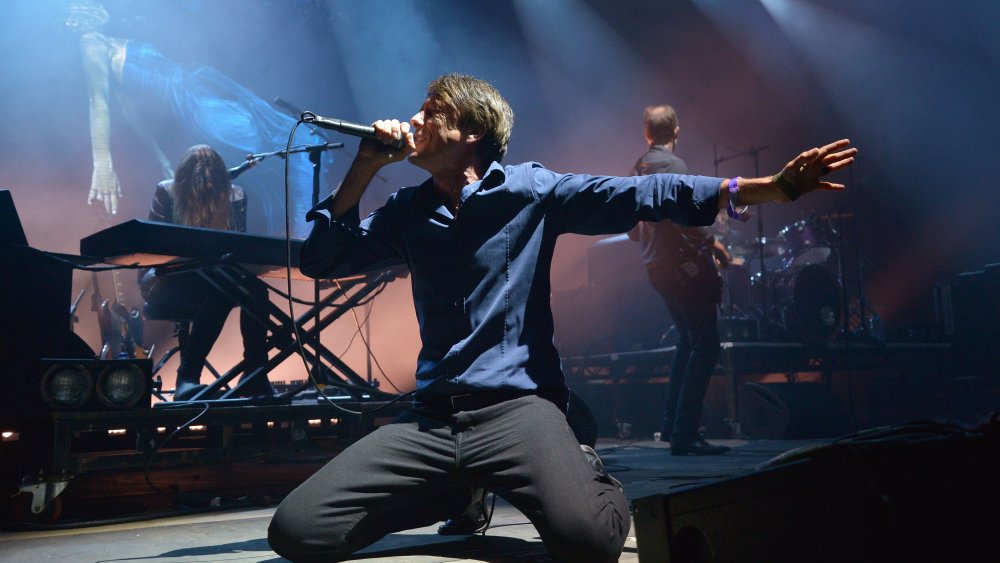 Jim Dyson/Getty Images
Anderson, who later said it was a terrible album they should have never released, announced the band's breakup. He told Vice no one cared Suede broke up because they were no longer successful — they'd been culturally sidelined. But seven years later, Suede reunited. Codling was back, but not Butler, despite his and Anderson's reconciliation in 2003 and release of an album as a duo. Before this, Anderson had made waves as a solo artist, releasing four records by himself while the band was broken up.
Suede performed charity concerts at the prestigious Royal Albert Hall in 2010 and eventually came back together to record new music. The band released Blood Sports in 2013 and embarked on an Asian tour. The album became one of the band's best-reviewed albums. They released Night Thoughts in 2015 and The Blue Hour in 2018. Coinciding with the release of their eighth album, Suede featured in a documentary about their rise, The Insatiable Ones, that even had an interview with former member Frischmann.
Despite all the drama involved in their initial success, and years away from the limelight, Suede is once again touring. Though Anderson scoffs at the idea of Britpop, saying in a New Music Express interview that it's a distasteful and a nationalistic cartoon, NME awarded the band the "Godlike Genius Award" in 2015 for their impact on music. Suede may not be as popular as they once were, but there's no denying they still have some shine.