The Sad Death Of Eddie Van Halen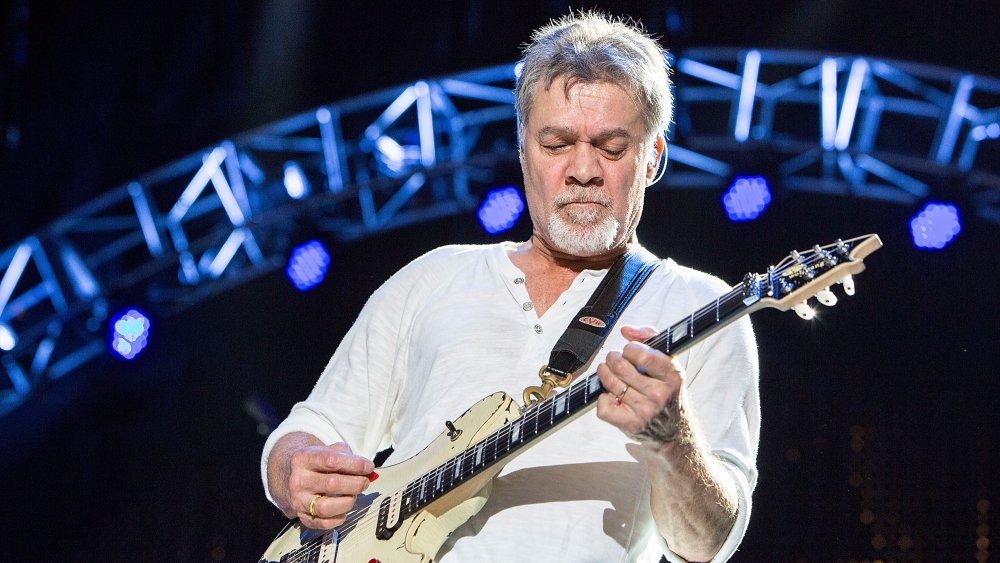 Daniel Knighton/Getty Images
The rock 'n' roll world took a hit today, as it said goodbye to one of the most influential guitarists of the 20th century. TMZ reported that Eddie Van Halen, of his riotously successful namesake band, lost his years-long battle with throat cancer. He was just 65-years-old. His wife Janie, son/late bassist Wolfgang, and brother/drummer Alex were with him when he died. Eddie had been struggling to fight the cancer for over a decade, but he finally succumbed to it after it recently spread to his brain and other organs. Eddie himself attributed the disease, not to his years of heavy smoking, but to a metal guitar pick that he used to bite down on over two decades ago.
Eddie and Alex founded their eponymous band in Pasadena, California with bassist Michael Anthony and singer David Lee Roth in 1972. According to his L.A. Times obituary, the band released more than 10 albums, many of which enjoyed multi-platinum sales.
Friends and family remember Eddie Van Halen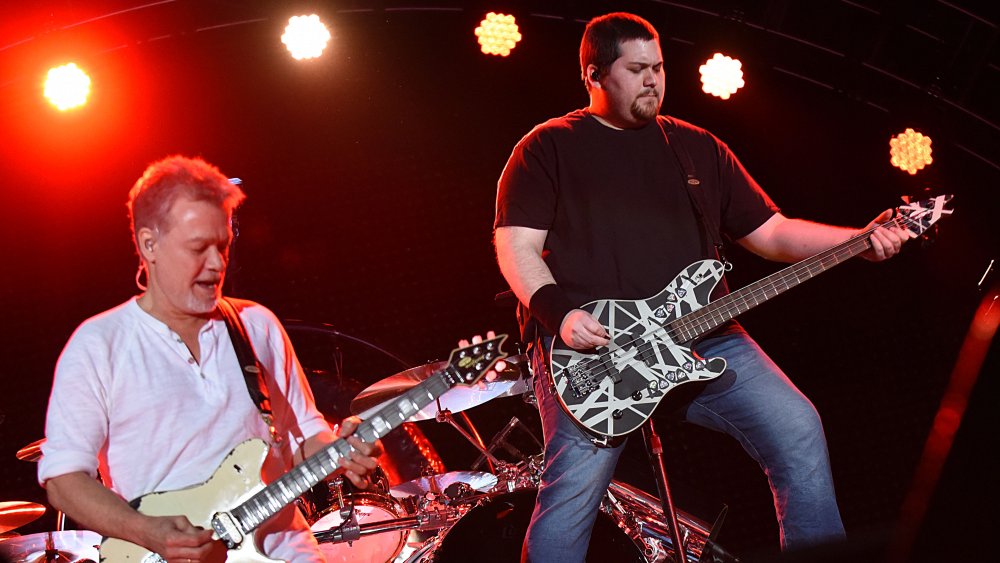 Chris Mckay/Getty Images
Unlike other father and son duos in the 80s rock scene (we're looking at you, Brandon and Tommy Lee), Wolfgang Van Halen actually had an excellent relationship with his father. He joined the band as bassist in 2006, going on tour and releasing the studio album A Different Kind of Truth with his dad in 2012. Wolfgang lamented the loss of his father on Twitter not long after his passing. "I can't believe I'm having to write this, but my father, Edward Lodewijk Van Halen, has lost his long and arduous battle with cancer this morning," he wrote. "He was the best father I could ever ask for. Every moment I've shared with him on and off stage was a gift... I love you so much, Pop."
Alice In Chains guitarist and co-lead vocalist William Duval also said goodbye to his friend Eddie on Twitter: "Unbelievable. Hard to imagine a world without you in it. So many treasured memories attached to your music, your sound, your image, your attitude." No doubt the memories and mourning will continue to lament the sad death of Eddie Van Halen in the coming days.