The Odd Rituals Jason Terry Had When He Was In The NBA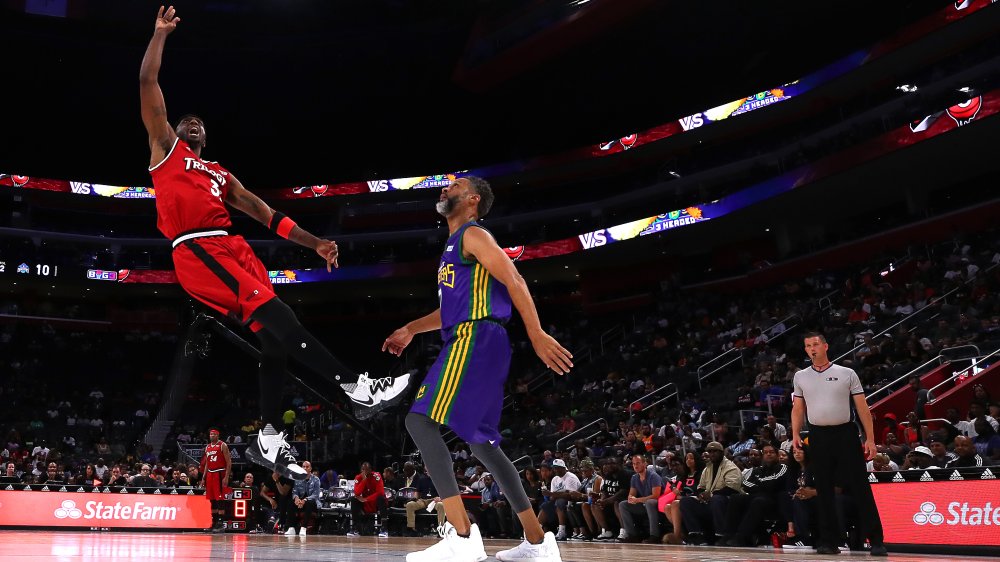 Gregory Shamus/Getty Images
In sports, it doesn't hurt to hedge your bets ... and athletes often embrace superstition and rituals to enhance their chances for victory. With such high stakes in professional sports, it pays to have extra insurance.
Former NBA point and shooting guard Jason Terry used to take his pregame prep seriously. First, the night before a game, he insisted on wearing the game shorts of the team he was facing to bed. But not any run-of-the-mill game shorts: he needed official NBA game shorts to find the magic he needed, according to Bleacher Report. 
But there's more. A few hours before game time, Terry, nicknamed "The Jet," always ate chicken, and when he appeared on court, he always had his trusty headband and high socks, according to the New York Times. Terry admitted, "I'm a different dude. My daughters say I'm a weirdo." Socks and shoes also showed importance. As Coach Up Nation reports, Terry would wear multiple pairs of socks during a game — sometimes up to five.
A winning strategy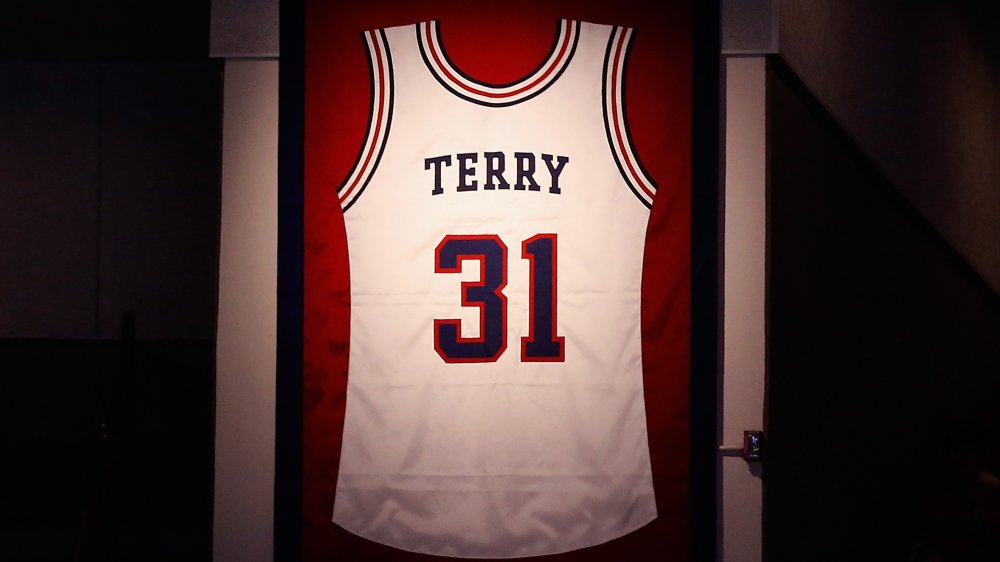 Christian Petersen/Getty Images
If he missed consecutive shots during the first quarter, he'd switch shoes, said Sporting News. "I'm from Seattle, where we say, 'Blame it on the rain,'" Terry said in the publication. "You got to blame it on something. Once I've got the right shoes on, I'm right back out there and read for action, baby." His superstitions started when he played as an Arizona Wildcat and the team won the 1997 national championship. The night before playing Kentucky he slumbered wearing the team's shorts ... and he seemed to believe it paid off. So he kept up the routine.
Terry spent 19 years playing in the NBA, and is currently the assistant coach for the Arizona Wildcats. His career took him from college basketball to the NBA  as a player for the Atlanta Hawks, says Basketball Reference. He was the No. 10 overall pick in round one of the NBA Draft (1999-2004); Dallas Mavericks (2004-2012); Boston Celtics (2012-2013); Brooklyn Nets (2013-2014); Houston Rockets (2014-2016); and the Milwaukee Bucks (2016-2018). With the Mavericks, he won the 2011 NBA championship and also received the Sixth Man of the Year Award in 2009.
Whether or not the superstitions contributed to his success, he isn't the only basketball star with eccentricities off the court.