Details You Didn't Know About Eddie Van Halen's Wife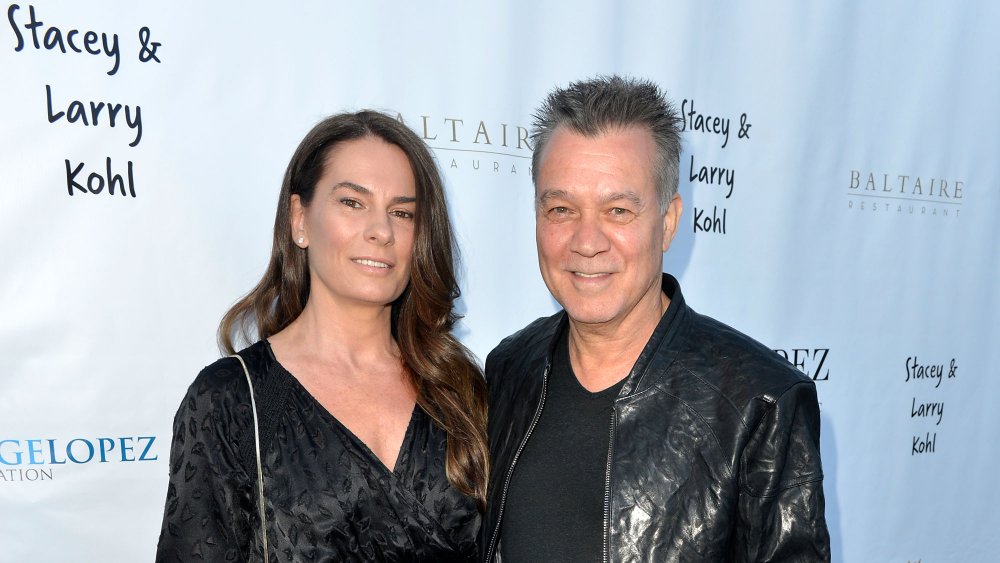 Jerod Harris/Getty Images
The loss of musician Eddie Van Halen, the man once voted the Greatest Guitarist of All Time, is sad news for rock and guitar fans everywhere, and, heartbreakingly, Van Halen's wife of 11 years, stuntwoman Janie Liszewski Van Halen. Per the Internet Movie Database, Janie was born in Pennsylvania in 1970 and is best known for her stunt work in several movies, including From Dusk till Dawn, Bubble Boy, and A Man Apart. She owns a publicity firm, High Profile Media, at which she helps her clients "select and maximize the right opportunities to help build a positive public image" using two decades of experience in public relations, advertising, and marketing. She is also a ballroom dancer, occasionally posting about her competitions on Instagram.
Janie and Eddie met when she became his publicist. They started dating in 2006 and they married in 2009 at Van Halen's Studio City, California estate, according to Van Halen News Desk. 
Eddie Van Halen's wife was his true love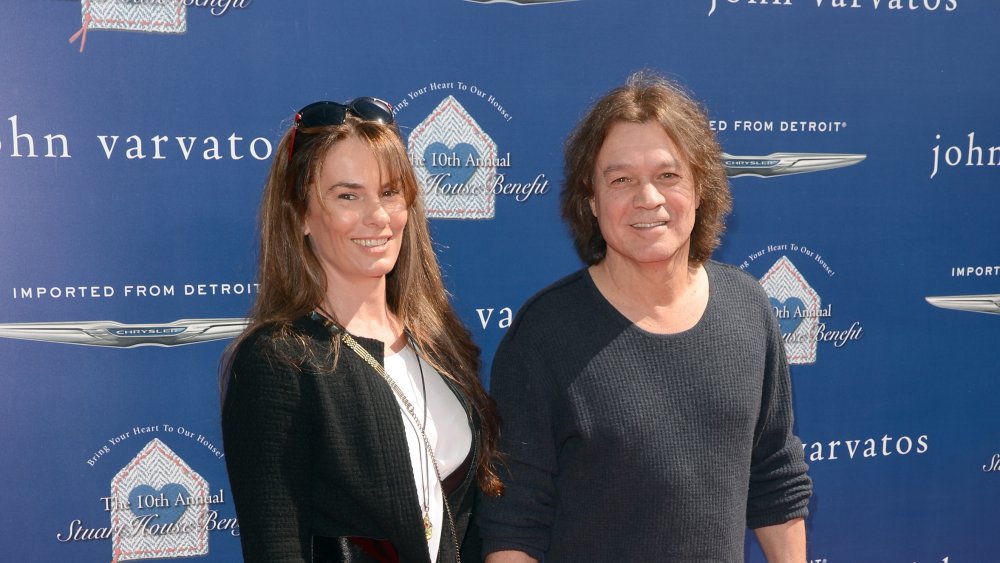 Jason Merritt/Getty Images
Their wedding was a family affair, with Eddie's brother and fellow Van Halen band member Alex Van Halen officiating and Eddie's son Wolfgang Van Halen serving as best man. Eddie's first wife and Wolfgang's mother, actress Valerie Bertinelli, was one of the 100 guests. Janie walked down the aisle to the Van Halen song "When It's Love" as performed by the Sonus Quartet and the couple wrote their own vows and designed their own rings.
Eddie Van Halen died after what his son Wolfgang called a "long and arduous battle with cancer" on Twitter, as quoted by CNN. Janie recently faced her own health problems, sharing on Instagram in November of 2019 that doctors had been "monitoring abnormal nodules on her thyroid" but she received word that she was cleared and that the nodules were not cancerous, as reported by SurvivorNet. 
According to TMZ, Janie was by her husband's side when he died, along with his son Wolfgang and brother, Alex.