The Tragic Details About Eddie Van Halen And Valerie Bertinelli's Marriage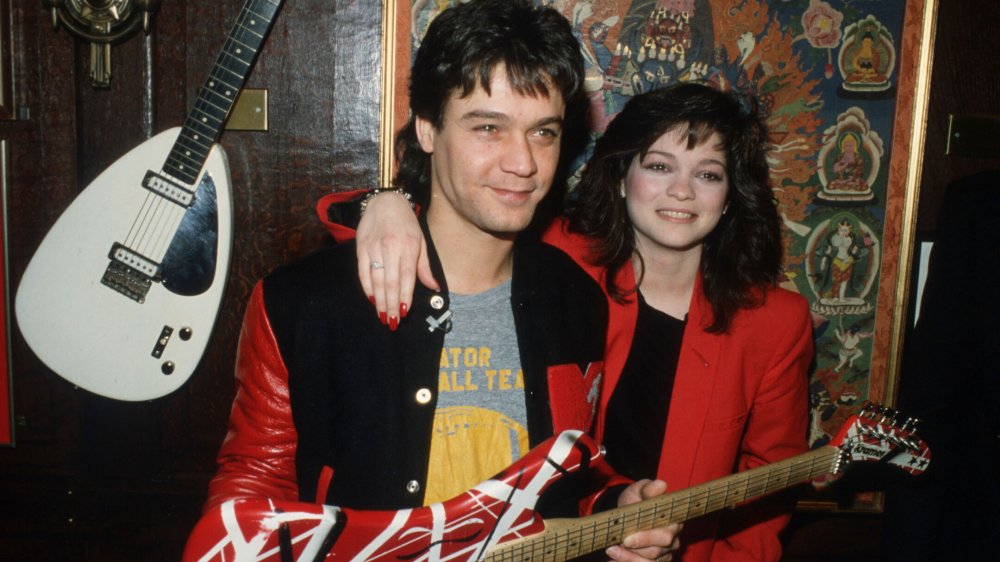 Forrest Anderson/Getty Images
Celebrity marriages often get rocky, and that shouldn't be such a surprise. To be fair, relationships require a lot of time, work, and commitment — even in the best of conditions — and things inevitably become more complex when you throw in constant publicity, tabloid gossip, tours, schedules, much less being part of Van Halen, one of the biggest bands in rock history. Still, back in the early 2000s, the marriage between now-deceased guitarist Eddie Van Halen, and actress Valerie Bertinelli, was something that many fans saw as unshakable, according to People Magazine (via CNN). For two decades, the couple stayed together through a miscarriage, conflict, and the birth of their son, Wolfgang, with one friend telling the magazine that, "It's all because of her tenacity. Eddie loves her. He listens to her. She's definitely the backbone in that relationship."
Sadly, it wasn't meant to last forever. In 2007, the Orange Country Register reported that after seven years of separation, Bertinelli and Van Halen had finalized their amicable divorce. And while their last decade of marriage was certainly tumultuous, the truth is that the couple had experienced many struggles before that point, from substance abuse to infidelity.
Eddie Van Halen and Valerie Bertinelli's marriage hit drug problems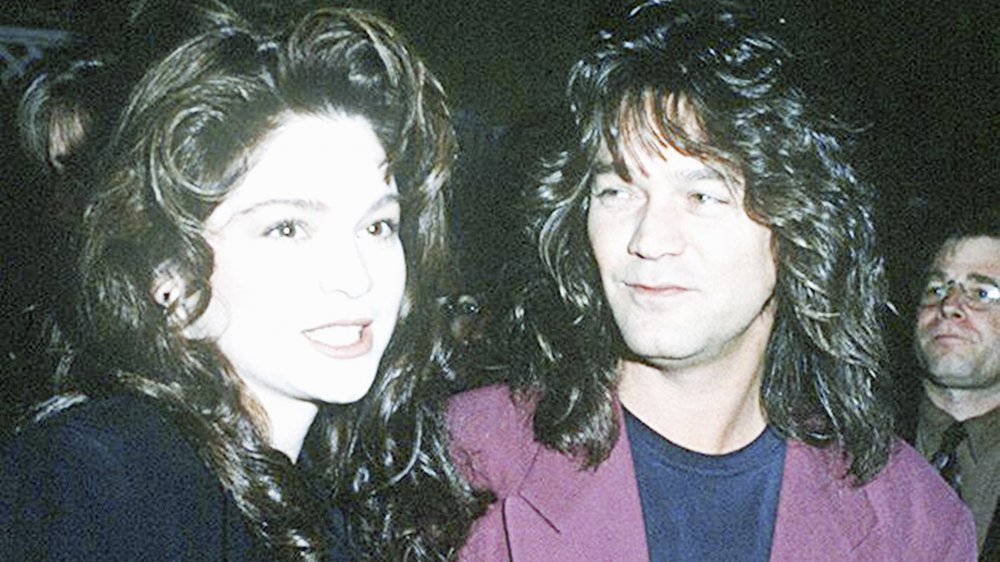 Kypros/Getty Images
In Valerie Bertinelli's memoir, Losing It and Gaining My Life Back, she wrote that when the priest who married them gave them pre-wedding quizzes to fill out, each of them did so while holding "a little vial of coke." Cocaine was a relatively new habit for Van Halen, according to Country Living, since he'd previously stuck with mostly marijuana and alcohol — albeit, on a daily basis. Even on their wedding day, the musician's alcoholism led to him vomiting over the toilet, and the substance abuse issues only worsened from there. In an interview with Oprah Winfrey, Bertinelli admitted that she'd used drugs to stay up until the early hours of the morning, in those days, to the point where it took her years to enjoy the morning sounds of chirping birds. Meanwhile, while onlookers were amazed at their love, the couple themselves felt an emptiness. "He had his responsibilities of what he had to do, and I had my responsibilities," she later said. "And we thought if you just live in the same house there would be a connection, but no."
Infidelity was another issue. Both cheated on each other. Nonetheless, they stubbornly tried to make it work, both for themselves and their son. 
Eventually, though, the drug problems reached fever pitch, according to the Chicago Tribune, particularly in regard to Van Halen's alcoholism. By the time he finally reached sobriety, in 2008, they had parted ways.
Valerie Bertinelli still remembers the better parts of their marriage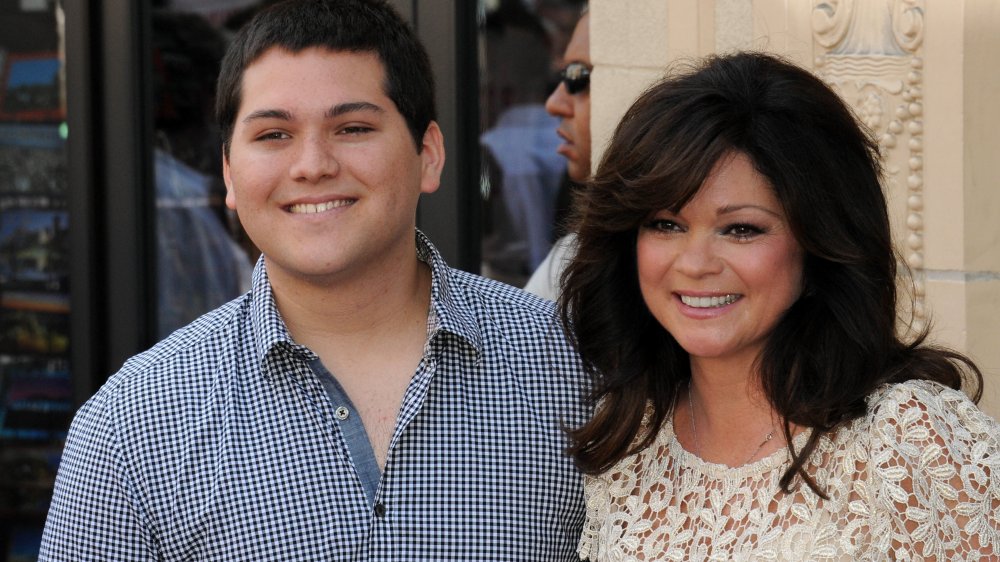 Albert L. Ortega/Getty Images
The 2020 news of Eddie Van Halen's death, after years of battle against cancer, has rocked many people, from his loved ones to his millions of fans. Perhaps no statement was more impactful than the one given by the couple's beloved son, Wolfgang, who tweeted, "He was the best father I could ever ask for. Every moment I've shared with him on and off stage was a gift. My heart is broken and I don't think I'll ever fully recover from this loss."
Valerie Bertinelli's own response to the death of her ex-husband, though, was also deeply touching. Posting an old family photo on Instagram, she wrote: "40 years ago my life changed forever when I met you. You gave me the one true light in my life, our son, Wolfgang. Through all your challenging treatments for lung cancer, you kept your gorgeous spirit and that impish grin. I'm so grateful Wolfie and I were able to hold you in your last moments. I will see you in our next life my love."