The Truth About Blaze Bayley's Time In Iron Maiden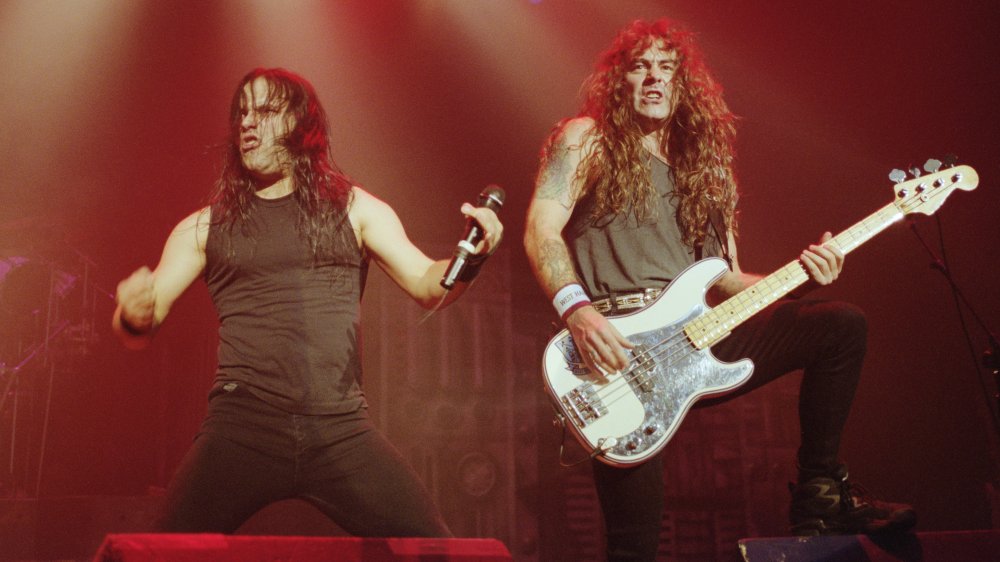 Brian Rasic/Getty Images
Iron Maiden is one of the most iconic and influential heavy metal bands of all time, in part because of what AllMusic calls the "powerhouse vocalist" Bruce Dickinson, whose distinctive singing style was once lauded by a voice instructor in the Utne Reader as "a well-supported, sustained high full-voice sound that then evolves into an effortless long scream." When Dickinson left Iron Maiden in 1993 to pursue a solo career, the rest of the band took a chance on singer Blaze Bayley, who had been fronting British metal band Wolfsbane since 1984. Wolfsbane broke up upon Bayley's departure for Iron Maiden, much to the chagrin of their fans who were nicknamed "Howling Mad S***heads," or HMS, by the band, per MetalBehavior. 
Blabbermouth quoted Bayley's discussion with podcaster and rock journalist Mitch Lafon on his audition for Iron Maiden: "I auditioned, alongside everybody else, and I learned the same songs everybody else learned. And I was very, very lucky that they chose me. I don't know why; my voice is so different" from that of Bruce Dickinson. "But I think maybe that's why. I was somebody that was different, but perhaps could bring something to the old songs."
A barage of negative reviews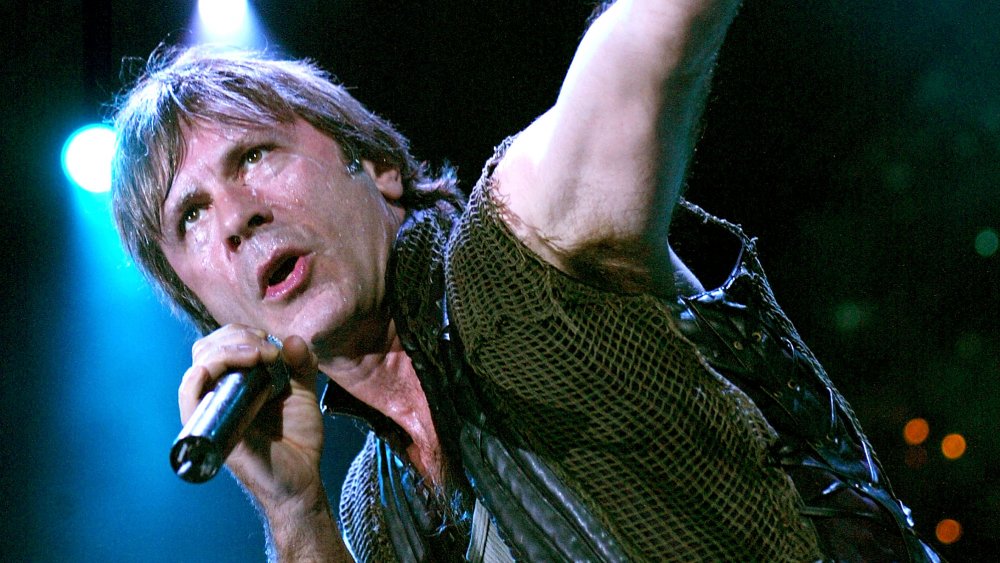 Karl Walter/Getty Images
Blaze Bayley made two albums with Iron Maiden, 1995's The X Factor and 1998's Virtual XI. According to Blabbermouth, "When I joined [the band], there were a lot of people who just resented me and actually hated me for being in Maiden, because they blamed me for Bruce leaving." Unfortunately, "a barrage of negative reviews" followed and according to AllMusic, Virtual XI is "one of the band's worst selling albums." By 1999, Bayley was having issues with his voice and soon left Iron Maiden.
Bruce Dickinson (above) rejoined the band shortly after Bayley's departure and Iron Maiden resumed touring and recording as if nothing had happened. Bayley has no hard feelings, stating that he's "so proud of the music that we did together." He's continued singing as a soloist and according to his website, has released 10 studio albums, live albums, live DVDs, and compilations; tours regularly; and is known for his hard work and "his unmistakable high energy, no-nonsense, live performances."