How Mike Pence Truly Feels About Kamala Harris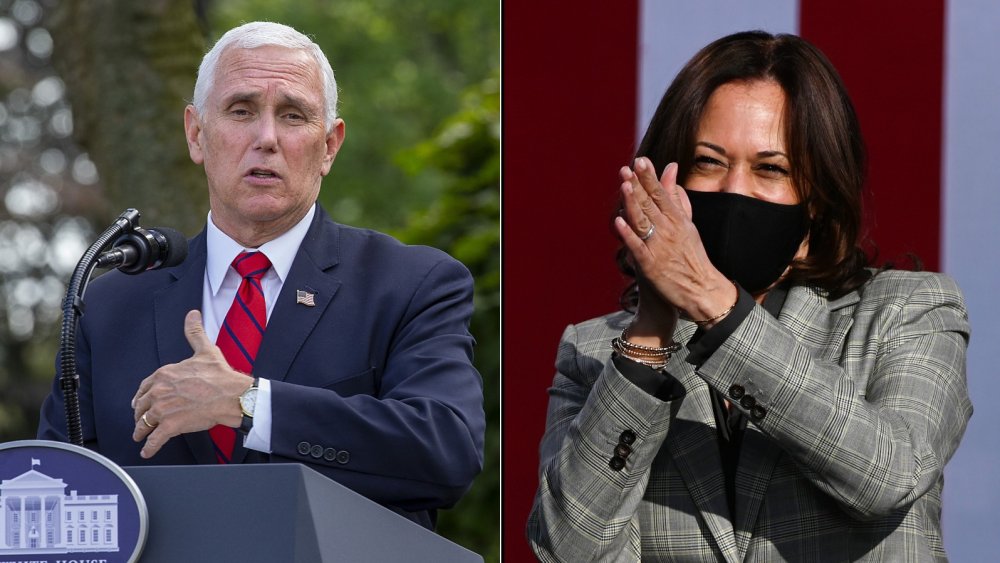 Tasos Katopodis, Ethan Miller/Getty Images
Vice President Mike Pence and Joe Biden's running mate Kamala Harris head to the debate stage tonight in a contest that The Guardian said has been made more important due to presidential candidates' ages — President Trump is 74 and Joe Biden is 77 — as well as the October surprise of Trump's Covid-19 diagnosis. As the vice presidential debate approaches, USA Today published an in-depth comparison of the two candidates, covering issues such as their immigrant backgrounds (Pence's grandfather immigrated from Ireland, and Harris's parents came from India and Jamaica), religious beliefs, political histories, and more.
Harris has made her opinion of Pence and his political dogma quite clear, criticizing his views on LGBTQ rights and his refusal to dine alone with women. "I think that's ridiculous — the idea that you would deny a professional woman the opportunity to have a meeting with the vice president of the United States is outrageous," she said in an MSNBC interview posted to YouTube. In August, the Associated Press reported that Biden and Harris blasted Pence and the president for their responses to both the coronavirus pandemic and the racial unrest that has sparked protests since the killing of George Floyd on May 25, and the doctrine of qualified immunity that protected the police who committed the murder. But what does Mike Pence think of Kamala Harris and her politics?
Pence doesn't see eye-to-eye with Harris economically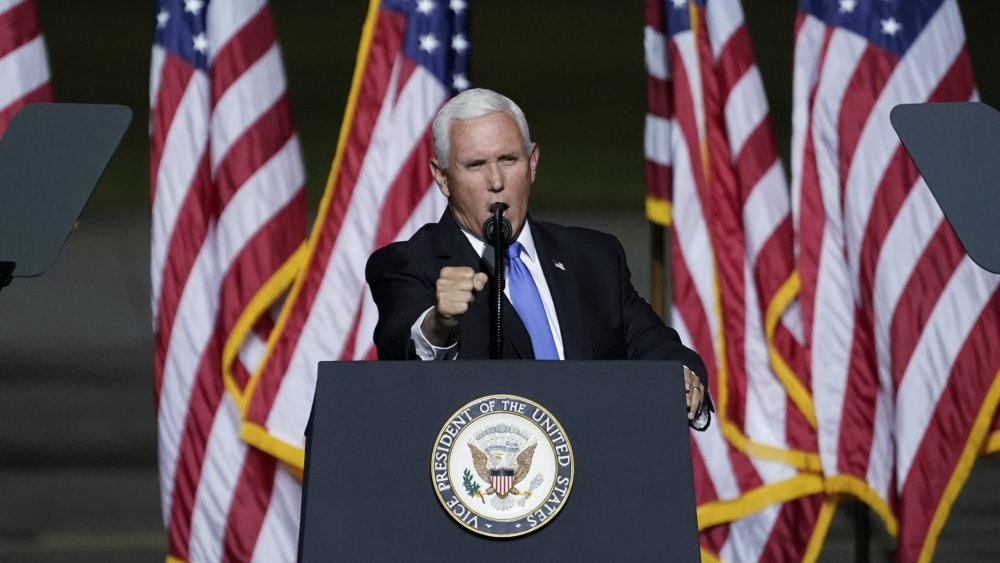 Drew Angerer/Getty Images
Vice President Pence criticized Harris's economic policy during a campaign stop in Wisconsin in September. The Milwaukee Journal Sentinel reported his touting of the U.S.-Mexico-Canada Agreement (USMCA) — Trump's deal to replace the North America Free Trade Agreement — and highlighted Harris's vote against it. "I heard that Joe Biden's running mate is in Milwaukee today," he said. "But dairy farmers in Wisconsin deserve to know that Sen. Kamala Harris is one of only 10 senators to vote against the USMCA. She said it didn't go far enough on climate change." Pence called Harris's ideas for how to deal with the devastating effects of climate change a "radical environmental agenda" and claimed that she was an enemy of Wisconsin farmers. "But under President Trump we will always put Wisconsin farmers, Wisconsin businesses and Wisconsin families first."
Perhaps Pence believed that if he invoked the state's name enough, he could help the farmers forget the president's trade war that Forbes reported was hurting Midwestern farmers. Or perhaps he knew they really don't even care. As PBS reported in November 2019, support for the president has remained strong among U.S. farmers, in spite of the billions of dollars in exports his tariffs on China have cost the agricultural sector. Pence also went on to defend Harris's censure of the current administration's response to the coronavirus pandemic, assuring the crowd of cheeseheads that a miracle would soon solve that problem.
Mike Pence says Kamala Harris wants to take away your cheeseburgers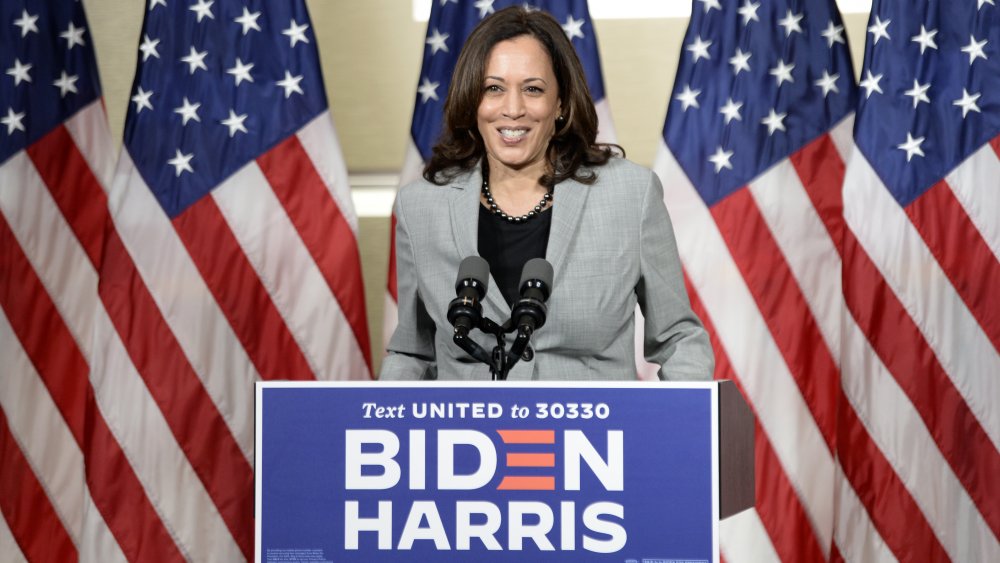 Sara D. Davis/Getty Images
Pence has also criticized Harris for her calls to influence Americans' eating habits. Beef magazine reported that she would recommend a reduction in the country's red meat consumption. According to CBS News, Pence told a crowd of Iowan voters in August that "Kamala Harris said she would change the dietary guidelines of this country to reduce the amount of red meat Americans can eat." Although there is a distinct semantic difference between the words "guidelines" and "laws," (Harris never said she would force people to stop eating steaks), Pence blustered a response: "Well, I've got some red meat for ya, we're not going to let Joe Biden and Kamala Harris cut America's meat."
Pence has also found fault with Harris's questioning of a 2018 federal court nominee about his membership in the Catholic Knights of Columbus. According to USA Today, Harris asked the nominee if he was aware that the organization "opposed a woman's right to choose" to have an abortion. Pence called for a stop to "these attacks on our freedom of religion."
Despite the differences in the two VP candidates, voters are hoping for a bit more civility and dialogue after an opening presidential debate that The New York Times called "chaotic."