Here's What Disney World Lets You Do If There's A Hurricane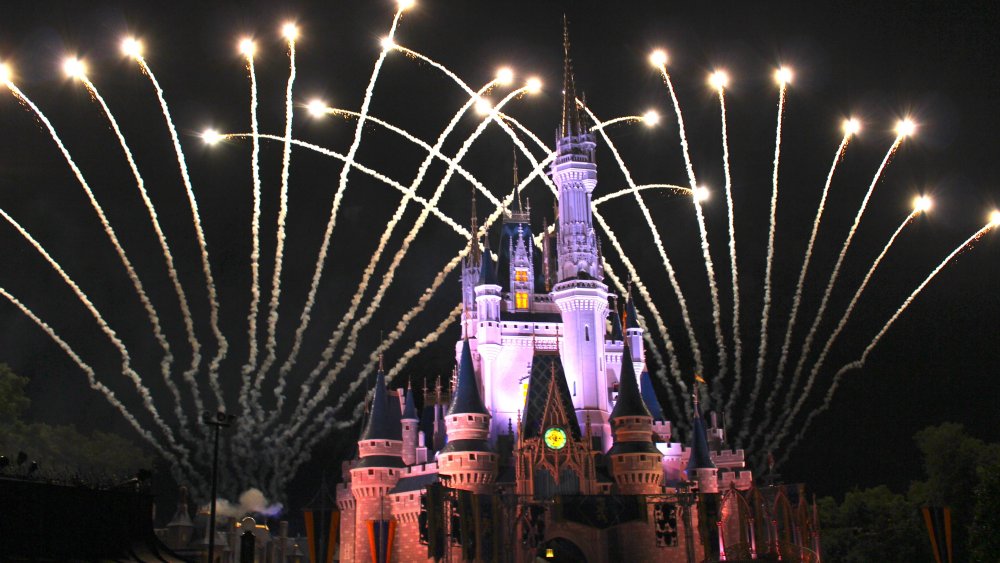 Shutterstock
Mid-August to mid-September is the perfect time for many people to take a vacation. Unfortunately, per Theme Park Tourist, this is also the time for the most hurricane activity on the East coast, which includes the ever-popular Walt Disney World near Orlando, Florida. So what happens if a hurricane strikes during a Florida Disney vacation?
First of all, if the National Hurricane Center issues a warning within seven days of a scheduled arrival date, vacationers may cancel their reservations and park tickets with no penalties. Within the park, all attractions are that either entirely or partially outdoors are closed during storms, including Disney staples like the People Mover and Splash Mountain. If the storm is expected to be particularly intense at a certain time, Disney World may either delay opening or close early to protect park goers from the elements.
Outright park closures are rare; according to Disney Tourist Blog, Disney World has closed just six times on account of a hurricane, most recently in 2017 when Hurricane Irma caused the park to close for two days. During 2016's Hurricane Matthew, several people took some pictures of the nearly-empty park, posted by The Independent, and the post-apocalyptic vibe is more than a little unsettling.
Riding out the storm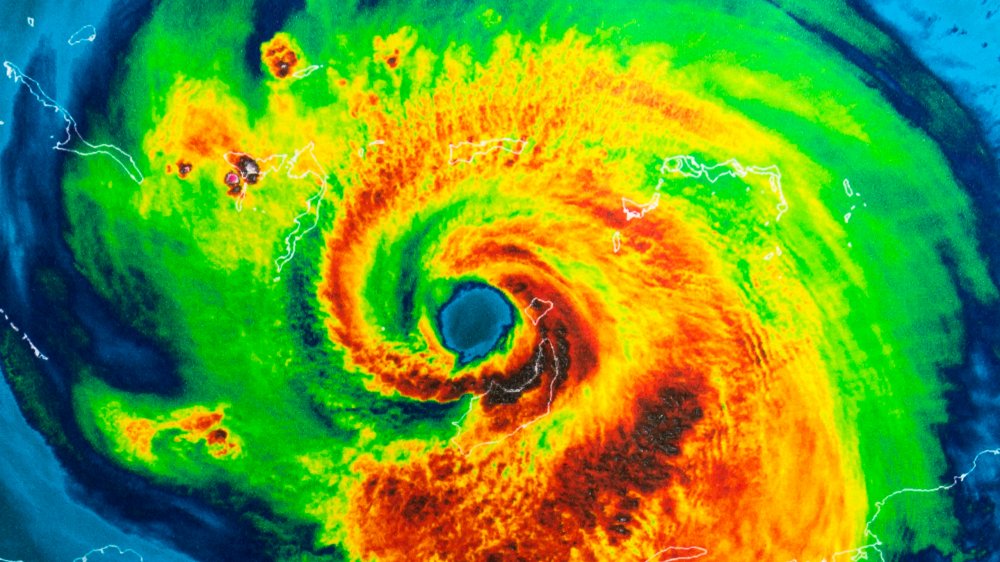 Shutterstock
If you're at an on-property hotel during a hurricane, Disney will organize some ways to pass the time, including movie marathons, board games, and even the occasional meet-and-greet visit from a Disney character as the employees, too, wait out the storm, says Build A Better Mouse Trip. According to AllEars, Disney employees, or "cast members," may volunteer to work on the "Ride-Out Crew" put in place during hurricanes to "ride out" the storm with park guests. The Ride-Out Crew "are typically fed and set up with accommodations" and "sometimes they are even paid double-time for the duration of the hurricane." (Only sometimes?)
During Hurricane Matthew, guests' food options were pretty limited, with only box lunches — sandwich, chips, fruit, muffin, and beverage – available for $12.99. At least people could eventually enjoy free video games at Disney Quest, the indoor interactive theme park, when everything was put on free play mode. On the day Disney World opened after Hurricane Matthew had passed, the park handed out non-expiring tickets good for one free day during a future visit to the park. Let's hope the vacationers had better luck during future Disney vacations!