What The Ending Of The Boys Season 2 Means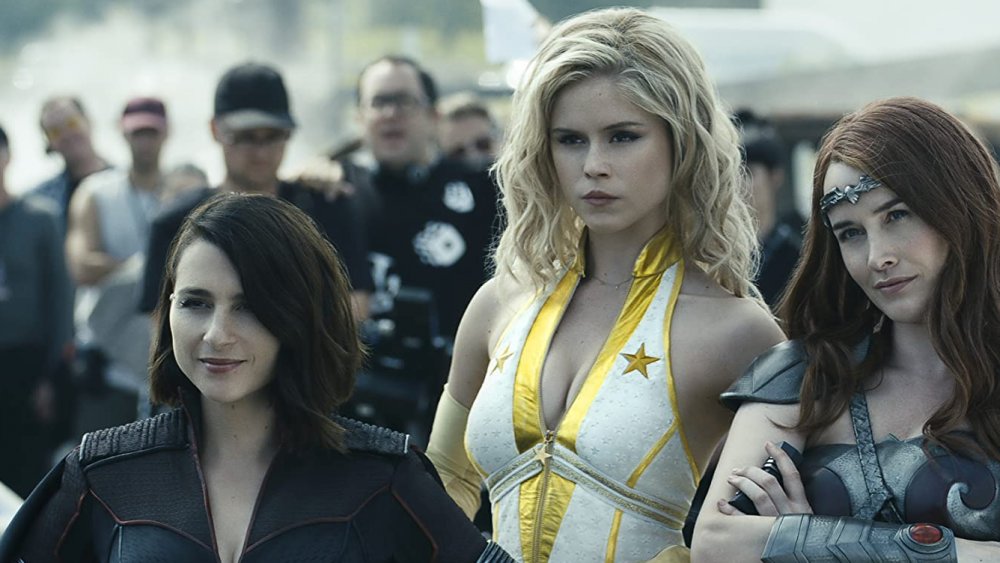 Amazon Studios
Amazon's The Boys is not a terribly subtle TV show. It's entire second season, in many ways, is about American politics — especially over the last four years. It's a season all about keeping America great and safe. More importantly, it's about who wants to control the narrative about what makes America great and safe, why they want that power, and what they're willing to do to keep it. Season 2 is more acutely about patriotism versus jingoism, and how our own needs impact the way we see the needs of the world.
In the final episode of The Boys season 2, entitled "What I Know," what we know, at least to an extent, is how successful some people have been at taking control of the levers of power. So let's take a look at where some of the heroes (and people who think they're heroes) wind up by the time the curtain falls on season 2, what that means for each group, and what it means for the world of The Boys at large.
What the ending means for the titular Boys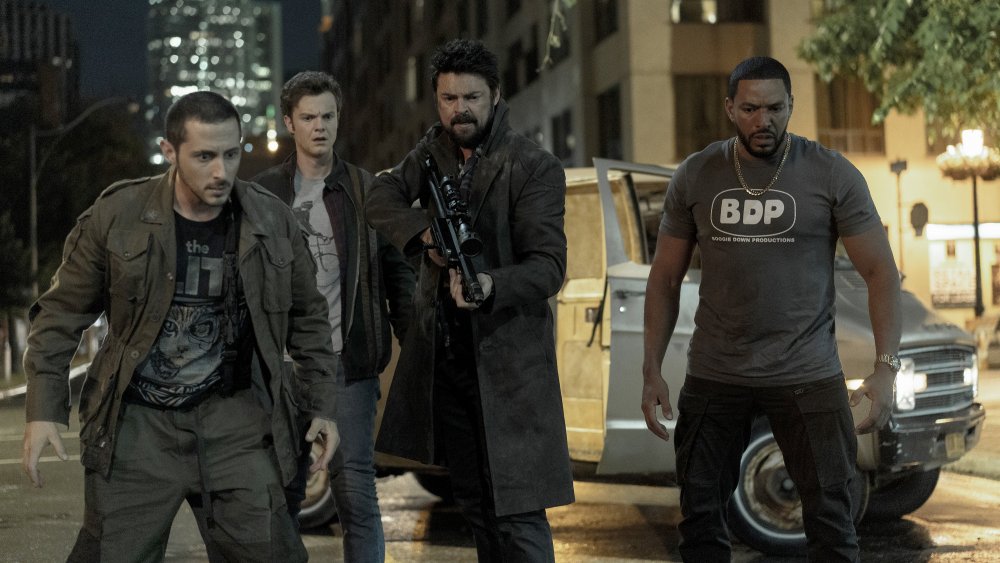 Amazon Studios
The actual, titular Boys themselves are in great shape. In fact, they're probably in the best shape they've been in since we first met them. Obviously, Billy Butcher (Karl Urban) isn't doing great because his wife Becca (Shantel VanSanten) is dead, murdered by her own son Ryan (Cameron Crovetti). But Mother's Milk (Laz Alonso) is reunited with his children, Frenchie (Tomer Capon) and Kimiko (Karen Fukuhara) are about to get footloose, and Hughie (Jack Quaid) is about to join the campaign of Victoria Neuman (Claudia Doumit).
The biggest revelation, though, is that the office of the president has created an office of Supe affairs with Victoria Neuman as its new czar. That new institution will go a long way toward legitimizing The Boys. Instead of a terrorist organization, they will be an official, watchful eye over the superhero community. This is a big move in bringing the TV series-Boys in line with their comic book counterparts. Instead of having no lawful authority to stand up against bad superhero behavior, Butcher and company are finally on the books and vested with all the powers of the state.
What the ending means for Vought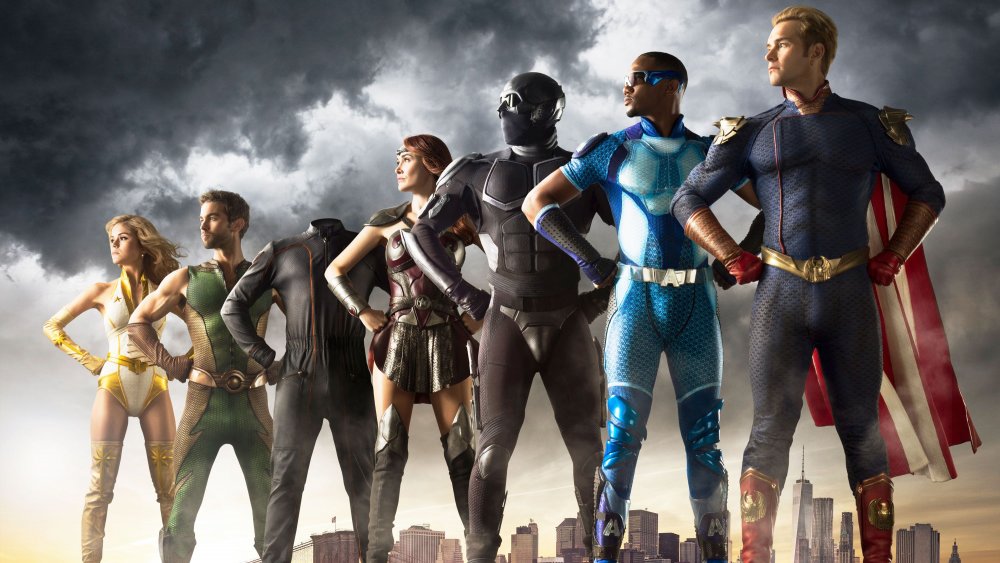 Amazon Studios
Vought and The Seven are in a very different space after the final episode of season 2 — and not just because they'll have to contend with The Boys on a whole new level. With Stormfront (Aya Cash) out of the picture (for now), A Train (Jessie T. Usher) returning as a bit of a free agent, and Homelander (Antony Starr) only barely saving face after openly dating a real-life Nazi, it is time, as the show says, for girls to "get it done."
The two most powerful members of The Seven now are Queen Maeve (Dominique McElligott) and Starlight (Erin Moriarty). Considering that Starlight worked with The Boys, and the fact that Maeve ultimately sided with them to fight Nazis, it feels like The Seven could find their super-group in a less abusive, manipulative space come season 3.
However, Stan Edgar (Giancarlo Esposito) is still in charge, and he is likely going to be seeking vengeance against Butcher for giving Ryan to the government instead of returning him to Vought. Expect a lot of friction between the big boss and The Seven next season.
What the ending means for Stormfront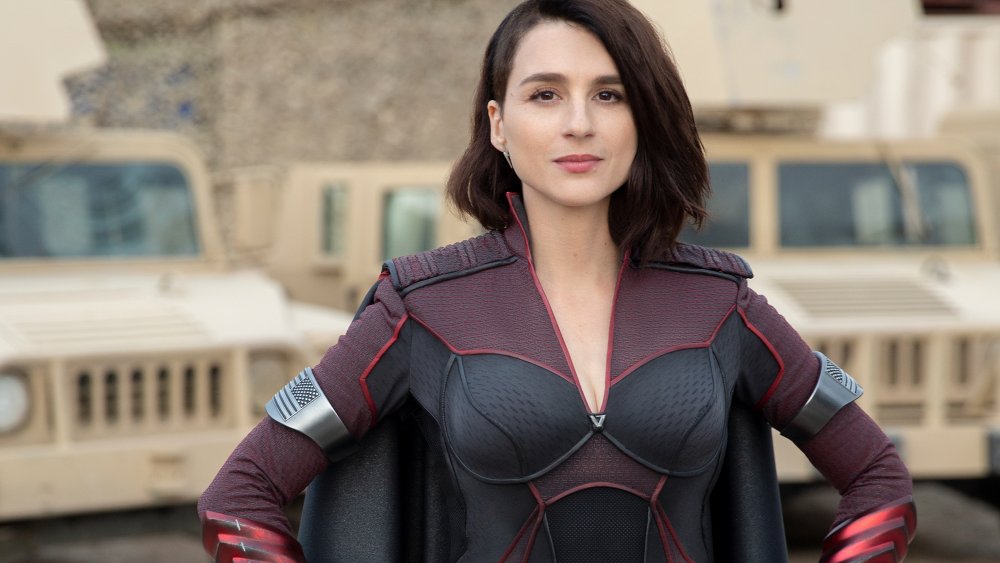 Amazon Studios
One thing we have to acknowledge is that Nazis are alive in the United States of America — and by that we mean that Stormfront, a literal Nazi, is not dead. Is Stormfront crispity crunchity peanut buttery? Yes (except for the "peanut buttery" part, probably). She may not have much in the way of arms or legs (or both of her eyes) at the moment, and she may be speaking in German and mostly unaware of the world around her, but Stormfront is still alive.
In the comic book version of The Boys, a different member of The Seven, Lamplighter (Shawn Ashmore), died and was then brought back to life in zombie form within the basements of Vought. We are guessing that on the TV version of The Boys, Stormfront may suffer a similar fate.
The very fact that Homelander announces that Stormfront is still alive says we haven't seen the last of her. Remember that Stormfront is nigh invulnerable and heals quickly. Also remember that her biggest power is her ability to wield social media. Don't be surprised if she's back sooner than later, manipulating the world once more.
What the ending means for Homelander and Ryan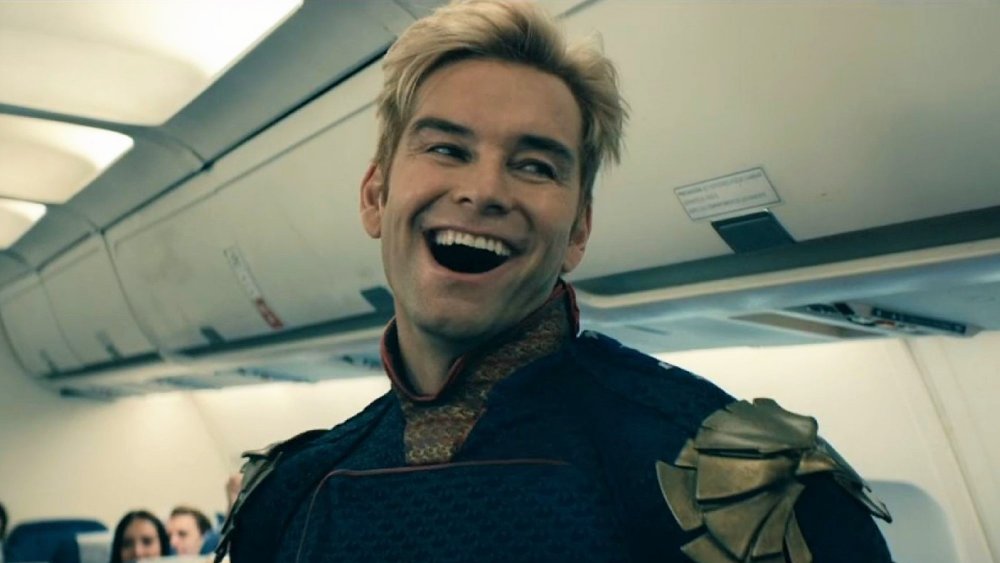 Amazon Studios
One of the two boldest moves from this season of The Boys revolves around the relationship between Homelander and his biological son Ryan. We saw a transition in Homelander throughout these episodes from a pure narcissist that simply wants to create another version of himself to a man who wants to be a father to Ryan because he sees his own trauma mirrored in that boy's eyes.
Unfortunately, the path between father and son has never been murkier. Unlike with Stormfront's injuries from Ryan's eye blasts, it's extremely unlikely that Becca will recover. Homelander taught Ryan how to use his powers, and so Ryan will always connect his biological father with his mother's death.
The end of the season sees Ryan taken away by the government. Ryan takes Butcher's St. Christopher medal with him, suggesting that he feels a connection to Billy, and in that connection is the hope that Ryan won't become Homelander 2.0. As for Homelander's behavior, it seems like he's having a harder time living in the delusion that he is the most powerful and important person in the world. How that will change him next season is anybody's guess.
What the ending means for Victoria Neuman and the United States government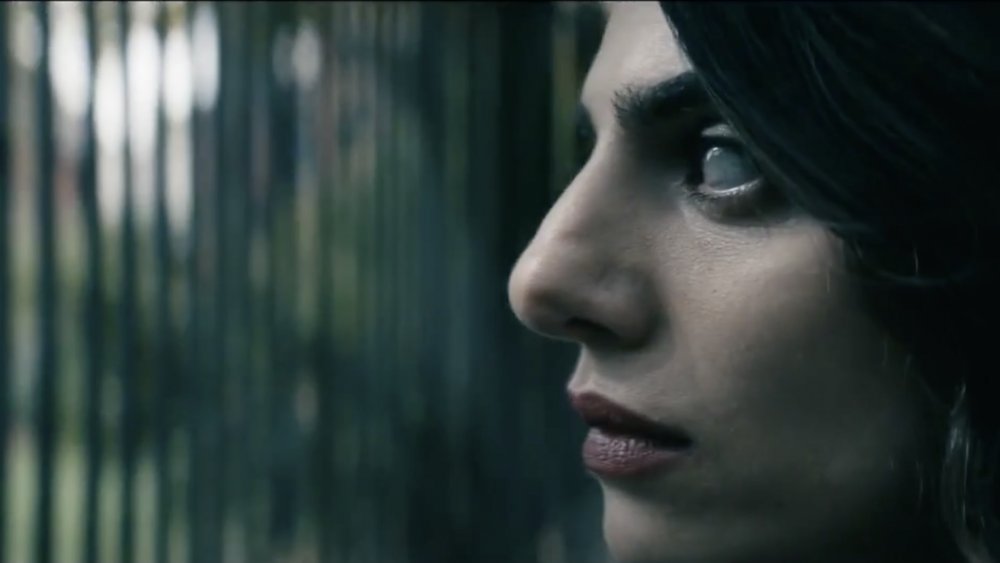 Amazon Studios
All season long, fans of The Boys have been trying to figure out who was really behind all those nice people's heads exploding. Was it Cindy who escaped from Vought's secret asylum? Was it the head of the Church of the Collective? The answer is: It was neither, because the season ends on Victoria Neuman blowing up the head of the Church of the Collective's head.
What does it mean for the future of The Boys that Victoria Neuman, now czar of a government agency overseeing the Supes, is superpowered herself and used her powers to cover up evidence, play the victim, and then rise to a position of serious power (which she is now using as a platform to run for even higher office)?
This move seems to suggest that there's no one in positions of power that The Boys can trust. It doesn't matter what political affiliation or what is said publicly, any politician might be withholding information — like, for example, that they can and do explode people's heads regularly.
Certainly, it seems inevitable that Neuman will continue rising in power. We may see a President Neuman before long. But what does it mean that the writing team on The Boys used their Alexandria Ocasio-Cortez stand-in to fill this role? It seems likely that this is a question of fascism cutting both ways. So look forward to some thorny moral questions as Hughie navigates working on the Neuman campaign in season 3! 
That we will hear Neuman's justification for her actions (and discover more secret Supes along the way) seems inevitable.