Dany Roth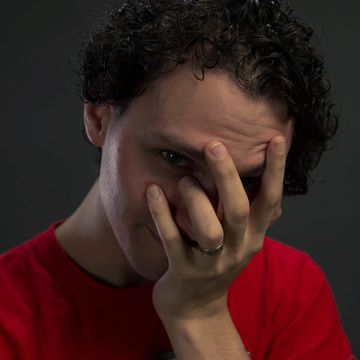 School
Fairleigh Dickinson University
Expertise
Podcasts, Star Trek, Horror, Pop Music
Dany produces podcasts, hosts live-stage events at conventions, and appears in scripted video series all dedicated to sci-fi, fantasy, and horror.

They own (and have committed to memory) a small mom and pop video store's worth of movies.

One time Dany made a joke and William Shatner laughed at it.
Experience
For well over a decade, Dany has worked in entertainment journalism. Building up from a small, fan site, they cultivated relationships with writers, performers, and creatives in comic books, television and film. They spent most of the last decade at SYFY WIRE where they hosted their flagship podcast Who Won the Week, produced the Every Day podcast series, and both scripted and produced the Amazon audio series Untold Story. Dany joined Looper in 2020 where they write about everything from the importance of horror schlock to the historical origins of The Floor is Lava. Dany's latest podcast project is Song vs Song, where they and their co-host Todd Nathanson argue the merits of two similar songs each episode.
Education
Dany has a Bachelor's Degree from Fairleigh Dickinson University in English Literature with a focus on the Jewish American author. This degree is how Dany first learned the subtle art of writing thousands upon thousands of words on a single topic.