The Truth About James DeBarge And Janet Jackson's Marriage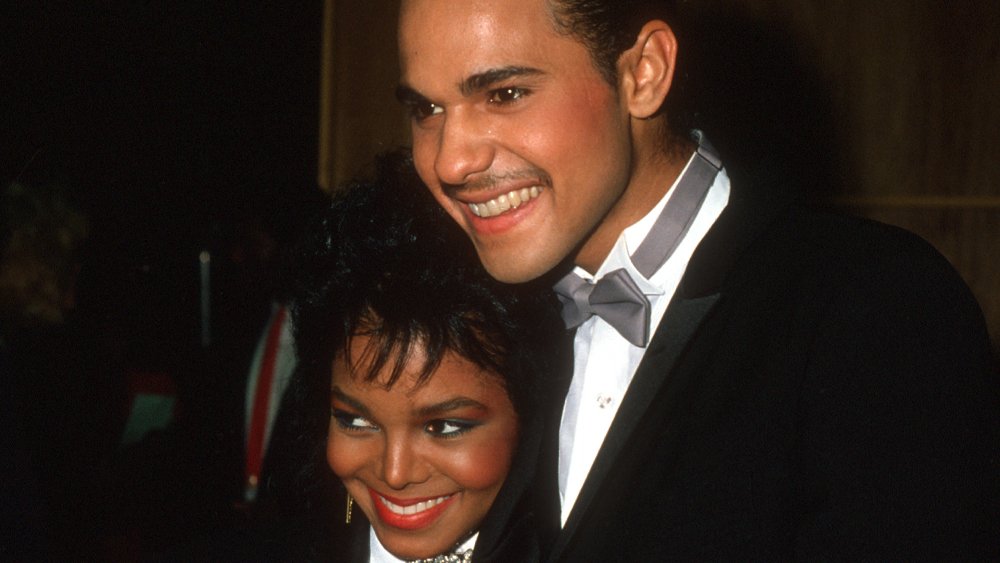 Michael Ochs Archives/Getty Images
Janet Jackson famously kicked off her 1986 album Control with the lyrics, "When I was 17, I did what people told me/Did what my father said, I let my mother mold me." Apparently, 18 was the age for Ms. Jackson (if you're nasty) to rebel from her, well, controlling parents, since that's when she embarked upon her short-lived marriage to singer James DeBarge, of the family group DeBarge, known for 1980s R & B pop hits like "Rhythm of the Night" and "All This Love." In a 1985 interview with the Los Angeles Times, James's brother El shared that the DeBarges and the Jacksons had known each other for a while and that James and Janet had dated for two years before their elopement. When asked about the rumors that the newlyweds had been "battling," El replied, "All I've seen is that it's all peaches 'n' cream. But who knows what goes on behind closed doors? I hope it's peaches 'n' cream behind closed doors too."
The situation was not peaches 'n' cream for John McClain, a record executive at Janet's label A & M. Per People, McClain "feared the marriage would torpedo Janet's fledgling career" and convinced her to have the union annulled eight months after the wedding. When asked if there was a chance at all for the couple, Jackson replied, "I don't know, I really don't know. He calls every once in a while and says 'Hi,' but I really don't know." 
Did Janet and James have a secret baby?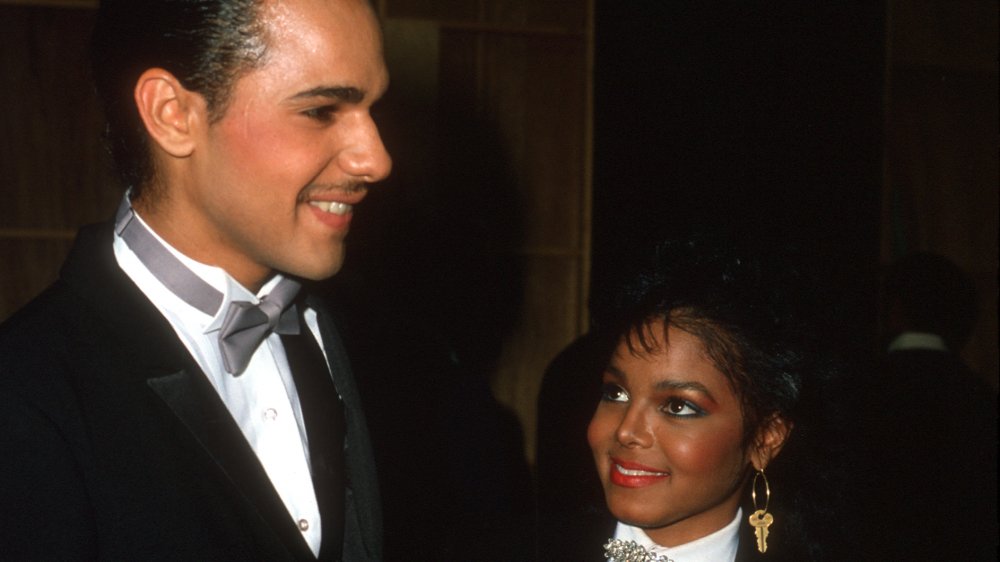 Michael Ochs Archives/Getty Images
James DeBarge responded to People's questions dramatically, proclaiming, "She wasn't just my wife, she was my sister, my mother, everything. I don't know what's going to happen. I'm very confused about the whole situation." A 2018 Daily Beast article noted that James had been "battling addiction and depression" at the time of their marriage and Janet's family had "vehemently oppos[ed] the union," suggesting there were more problems than A & M's concerns about Jackson's marketability. Control was a hit, topping Billboard's Hot 100 in April of 1986 and making Janet Jackson a superstar. 
In 2016, according to Entertainment Tonight, DeBarge appeared on the show Growing Up Hip-Hop and claimed that he and Jackson had "a secret daughter" together. When asked about the rumor by his daughter Kristinia, DeBarge replied that he was "tired of the secrecy," adding, "I was under the impression that there was no baby, and I wanted to believe it's not true. But it is." His sister Bunny DeBarge later told Inside Edition that a woman claiming to be DeBarge and Jackson's daughter had come forward, but believed the woman was "just seeking fame and that she's one of many who've contacted her family claiming to be Janet's secret daughter." Jackson herself addressed the rumors in Vibe in 2001, posted on R & Being, stating "They say the kid's in Europe or that one of my brothers or sisters is raising it. But no, I've never had a child."