The Real Reason Jane's Addiction Stopped Making Music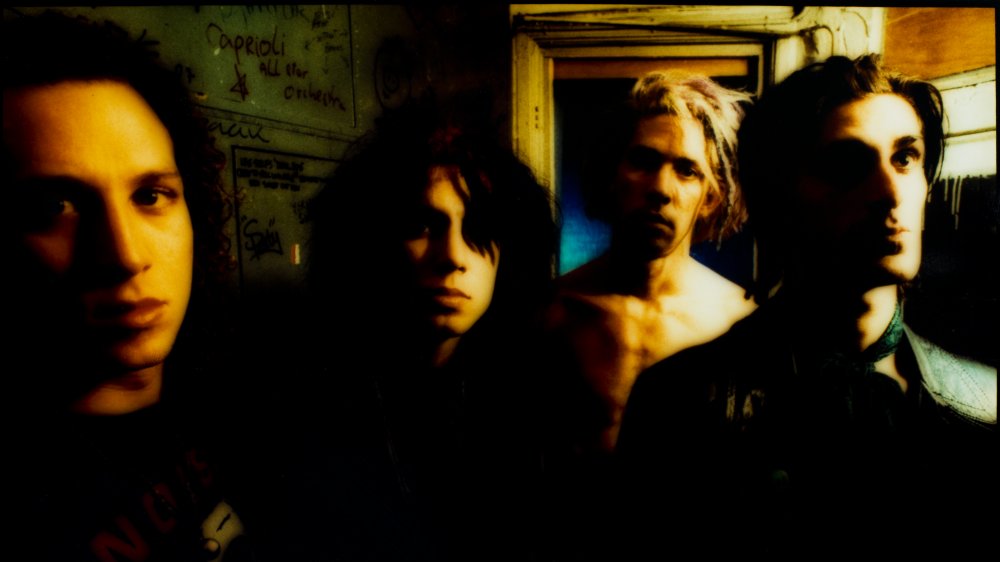 Niels Van Iperen/Getty Images
Jane's Addiction paved the way for the "alternative rock" genre we know today, beginning in 1985 with humble roots that the likes of The Pixies, Nirvana and the Smashing Pumpkins would later embrace. Despite massive circulation on MTV, a string of successful singles, and sold-out national tour dates, the band had tensions running high between members that never seemed to fizzle out.
Per Words About Music, during the promotion of their 1990 breakthrough hit and second studio album Ritual de lo Habitual, members were so at odds that the band agreed to perform at the inaugural Lollapalooza in 1991 (organized by Jane's Addiction vocalist Perry Farrell) as a farewell show. Before the festival, the band had embarked on a lengthy tour, which Farrell (as reported by Words About Music) later called one of the main reasons the promising act split: "That thirteen-month tour behind Ritual was half the reason we wound up unable to stand one another. The other half is that I am an intolerable narcissist who can't get along with anyone." The band's Lollapalooza set reportedly ended early as Farrell and guitarist Dave Navarro got into a fight in front of thousands of fans. The group did return shortly to play an encore, but the fight resumed, with Navarro throwing his guitar into the crowd.
Another contributor to the group's demise proved to be differing viewpoints about substance use. According to Spin, Farrell and Perkins regularly partook in pre- and post-show libations, while Avery and Navarro abstained.
A huge lifestyle difference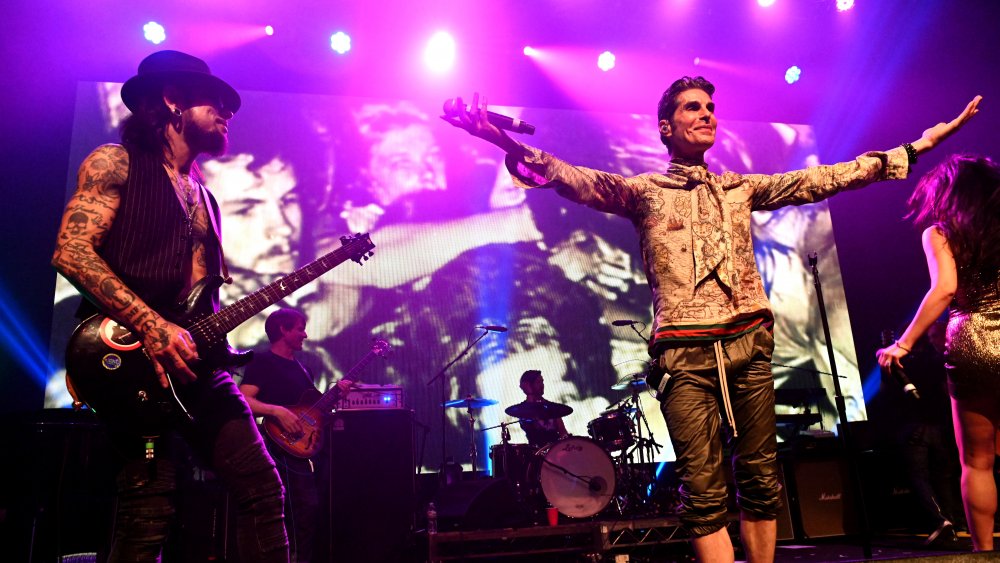 Scott Dudelson/Getty Images
Music journalist Dean Kuipers wrote the 1991 Spin profile, presenting a band split down the middle: Farrell and drummer Stephen Perkins would party regularly while Navarro and bassist Eric Avery had since kicked heroin and were vying to maintain their sobriety. "In those days, we were hitting speedballs really hard," Farrell later told Guitar World, with a daily ritual consisting of "waking up, going to a spoon, drawing back heroin-cocaine admixtures, slamming them and getting your day going." Avery and Navarro tried to avoid drugs altogether, retiring to a separate section of the tour bus. "They have," said Spin, "simply learned that they cannot use drugs of any kind anymore without becoming slaves to them, and that slavery is death."
"The [first] breakup was based on emotional reasons," Farrell told Guitar World. "I felt that I couldn't go on expressing ideas because they were getting constantly knocked down. Everything I brought up was looked at with disdain, negativity. We were at the top — the top of our game, the top of the world. But artistically, I had run up against a wall."
By 1992, Jane's Addiction was done, although, like most beloved bands of the 1990s, they've since seen their fair share of reunions. The four-piece returned in 1997, and again in 2001, before finally solidifying in 2008. They've played to arenas ever since, now known as pioneers of alternative rock.