The Reason Queensryche Broke Up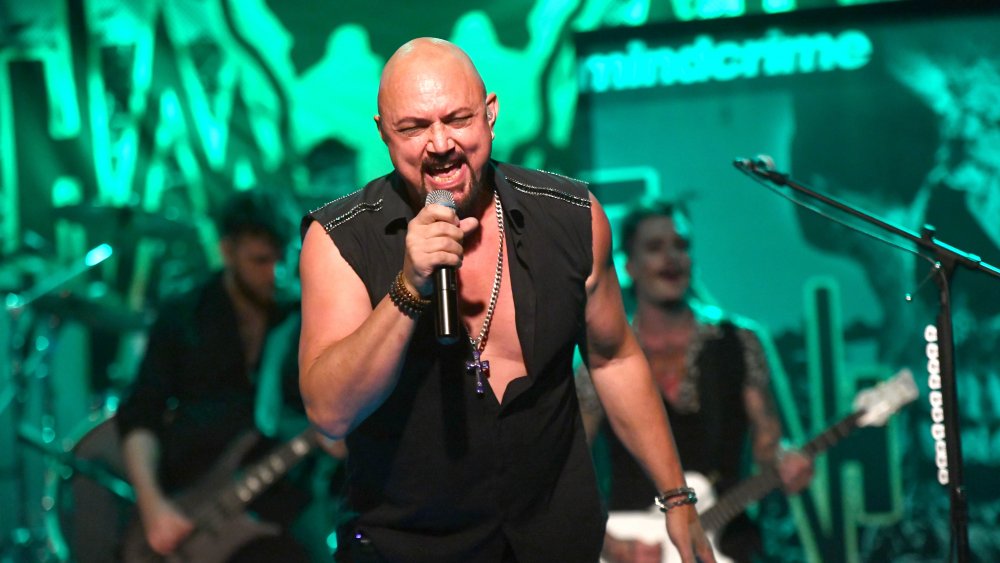 Scott Dudelson/Getty Images
Heavy metal rockers Queensryche stunned fans around the world in 2012 when the five-piece announced the end of its iconic lineup. What many listeners didn't know was that members of the three-time Grammy nominees and Billboard chart toppers behind "Jet City Woman" and "Silent Lucidity" were at odds for years, with the final straw coming in the form of a pre-show altercation.
While backstage at a gig in Brazil, as various members of management and the road crew had just been fired (all of whom were members of vocalist Geoff Tate's family), Tate confronted the band about rumors that he too was about to get the boot. According to a 2012 Rolling Stone interview, the rest of Queensryche dismissed the idea, but just before the band began their set, Tate recalled drummer Scott Rockenfield said, "We just fired your whole family and you're next ... "I tried to punch him. I don't think I landed a punch before somebody grabbed me and hauled me to the side."
The show went on, but marked the end of the Tate era for Queensryche.
However, according to guitarist Michael Wilton, the rest of the band stuck to a different version of the story: from 2009 to 2012, "basically it just came to a point that we didn't have a voice in the band anymore. It was all run by the singer and his manager, the wife," Wilton told Rocking. As Blabbermouth reports, the Brazil confrontation resulted in Tate throwing over a drum kit, throwing several punches and physically assaulting and spitting on Rockenfield and Wilton.
It was a long time coming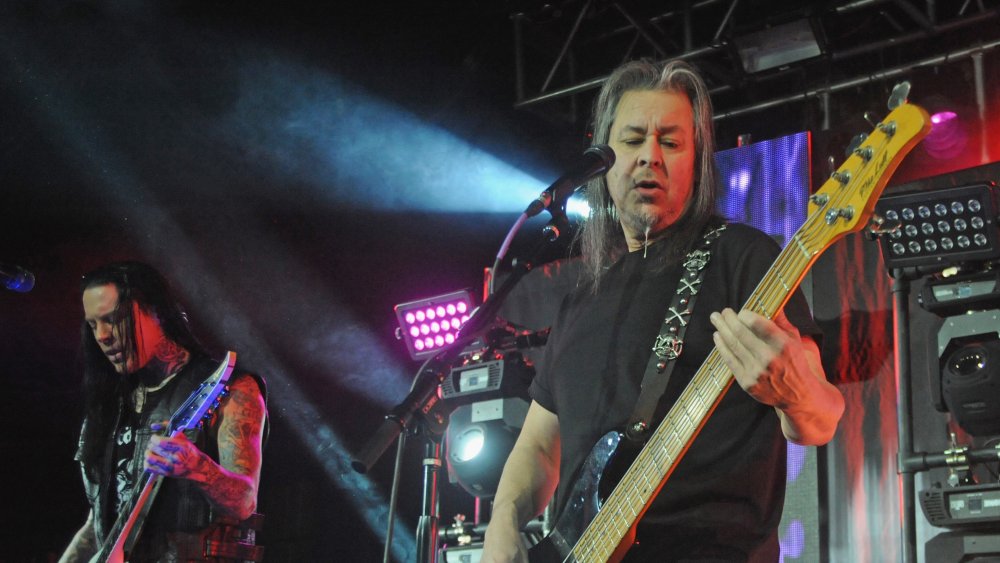 Bobby Bank/Getty Images
Tate's departure from the band was officially announced following a band meeting on June 5 (some sources say June 6). Tate then sued, claiming that he was illegally fired from the band, seeking a preliminary injunction to prevent the band from using the Queensryche name.
According to documents subsequently filed in a Seattle court, it was reported that Tate subsequently withdrew from the conference call, after which the other members voted to "consider Geoff Tate expelled from the band" and "continue to use the Queensryche name with a new lead singer".
"We've all known each other for 30 years," Tate told Rolling Stone. "For it to end in such a hostile way, it's just mind-boggling." Tate said the trouble all began in early 2012, when Tate and the band's management objected to the rest of Queensryche's decision to turn over its merch management to a third party company. Tate was ultimately kicked out of the band because of, per a press release, "creative differences."
"To have creative differences," Tate told Rolling Stone, "you have to have two entities or more offering up creative ideas. And that just wasn't the case. Queensryche has always been my idea."