Whatever Happened To Hootie And The Blowfish?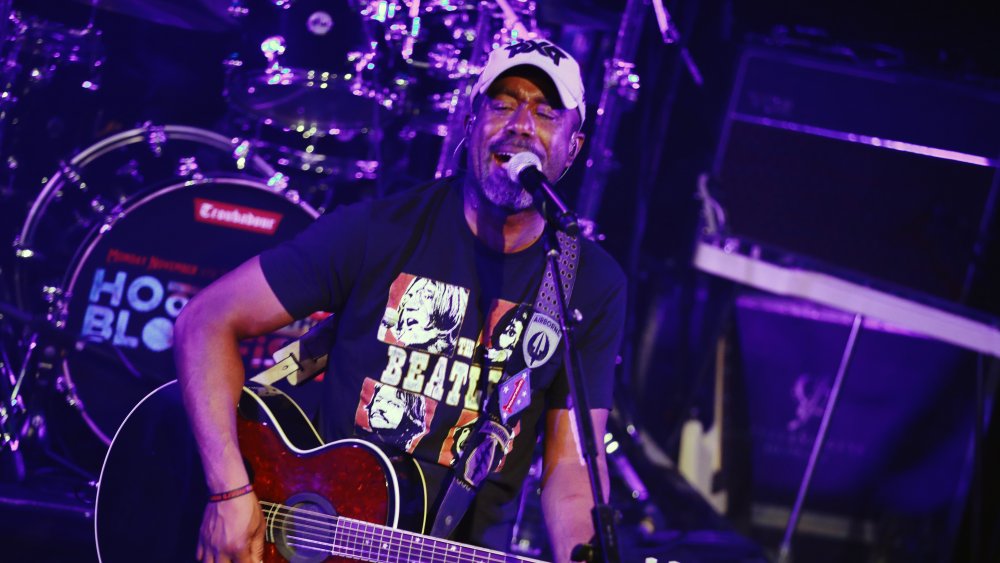 Rich Fury/Getty Images
Hootie and the Blowfish emerged out of the mid-90's pop/rock scene as one of the most radio-friendly, crossover-suitable acts of the time. 1994's Cracked Rear View spawned hit after acoustic-electric megahit such as "Hold my Hand," "Let Her Cry," "Time," and, of course, "Only Wanna Be With You." Each song was eminently karaoke-able and hook-heavy, and within a few seconds of listening to any of these tracks, it's not an exaggeration to say that folks who haven't heard Hootie in years could likely join along with the melody.
Hailing largely from a collection of smallish cities, including Gaithersburg, MD and Charleston, SC, Hootie rose through the ranks of touring college bands before self-financing their first EP, Kootchypop, in 1991, per Hootie4Life, after which they were signed to Atlantic Records and released Cracked Rear View. Music and pop culture writer Mike Miller said of the album, in an interview catalogued on 13 News Now, that he was blown away by, "the depth, the maturity, the confidence, and how good it was."
Of course, Hootie always wore their emotions on their sleeves, and in many respects was unabashedly gushy and easily branded as hokey. As a result, there was a fair bit of blowback against the band in the years after their initial success. Despite winning 1995's Grammy for Best New Artist, per CBS News, their status swiftly declined after their sophomore effect Fairweather Johnson sold only 2.3 million copies, as outlined in Esquire. Fast forward to 2008, and Hootie officially disbanded.
Time is wastin', time is walkin', you ain't no friend of mine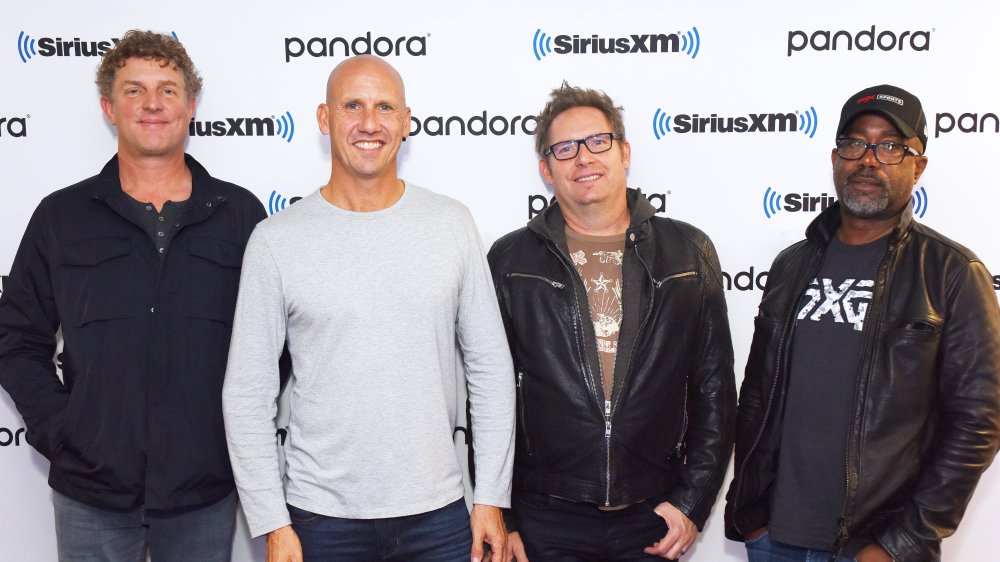 Bonnie Biess/Getty Images
Esquire said it perfectly: "We have late-stage disease of the soul, and the first 1990s hipster to make an easy crack about Hootie and the Blowfish was patient zero." Back then, Hootie wasn't cool enough, and they liked sports, particularly golf, which wasn't cool. They weren't hardcore enough, which wasn't cool, and they were unassuming, easy targets, and also not cool. This is the rather mean-spirited way that the public and critics alike turned on Hootie and the Blowfish's earnestness and set the stage for their downfall, and thankfully, eventual resurrection. By the time Hootie broke up, 2005's Looking for Lucky sold only 128,000 copies.
After that, each member of Hootie went their own way. Singer Darius Rucker took a fairly successful turn into country, as recounted by Rolling Stone. When the idea of a 25th anniversary reunion tour for Cracked Rear View in 2019 was first suggested to them, the band members were skeptical. Rucker, in particular, said that he didn't want to be a part of it because he remembered when Hootie was "playing to 6,000 people in a 12,000-seater." But, the band's Group Therapy Tour was such a smashing, unexpected hit, as recounted by Billboard, that Hootie decided to not do only encore shows at venues like Madison Square Garden, but make a whole new record, 2020's aptly named Imperfect Circle. 
It seems the world is in need of Hootie's sincerity once again.