The Real Reason Don King Sued ESPN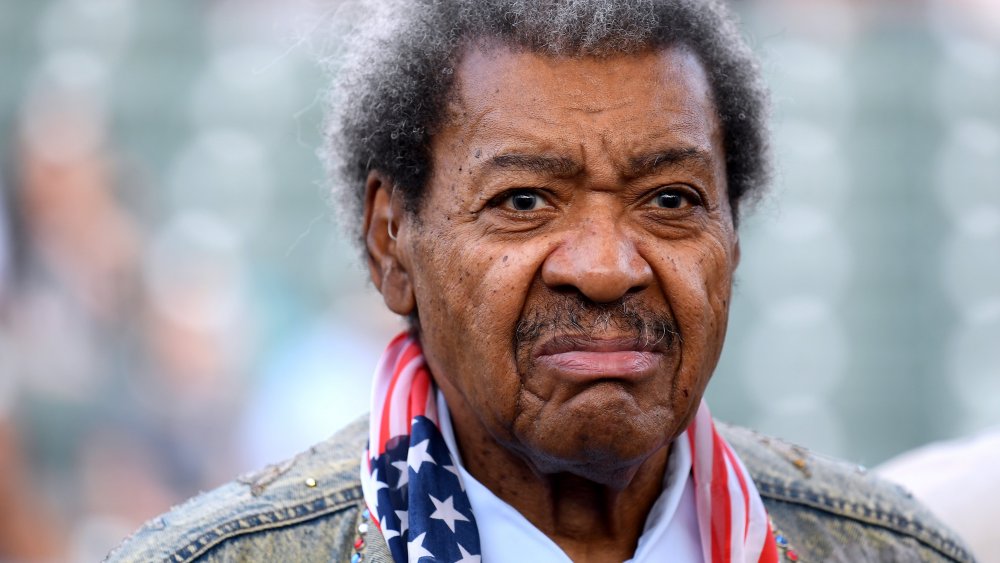 Harry How/Getty Images
Characters don't come bigger than boxing magnate Don King. One of the most recognizable and parodied figures in the world of sports, everyone you meet knows the name, the look, and, I'd bet, a sizeable proportion could probably give you a decent impression of him, too. But over the course of a long and checkered life, there are many aspects of Don King apart from his charming, camera-hungry side that most of us are far less familiar with.
Like, for example, the fact that Don King sued sports channel ESPN for defamation in 2005. According to Cayman Compass, King's attorney said he was suing for an eye-watering $2.5 billion in damages, thanks to a profile the network put out about the boxing tycoon as part of their "SportsCentury" series, which King's team argued was defamatory.
Now, that part of the story alone is worth the price of the admission ticket. But the amazing thing about this incident is that it meant the press was then free to rake over King's past, which the show exposed in glaring detail, to see if his exorbitant case was in any way justified. Did ESPN exaggerate their portrayal of him for the sake of making their show more watchable, defaming and misrepresenting him in the process? Or was the award-winning SportCentury as rigorous in its reporting as it has always been, but perhaps their presentation of the facts of King's life cut slightly too close to the bone?
Perhaps you can already guess how this one turned out.
Dark details from Don King's past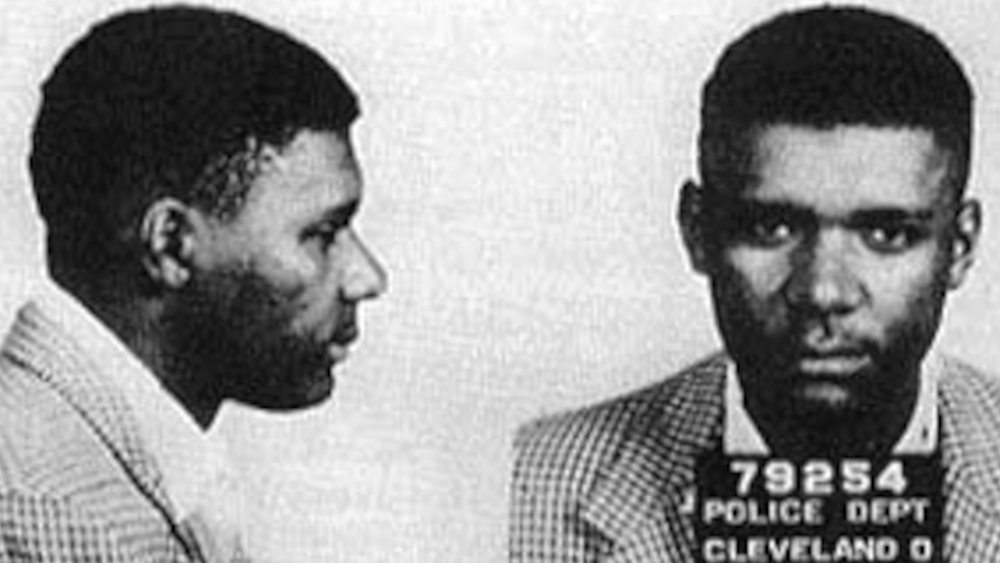 Kypros/Getty Images
"Don King killed not once, but twice." 
This searing line the narration of Don King's SportsCentury profile was one of the prime reasons for the boxing promoter's defamation case against ESPN, according to the New York Times. However, it is also possibly one of the most inexorably true facts about him, which for many made his case against ESPN somewhat hard to fathom.
The New York Times reports: "King's role in a 1954 shooting was ruled a justifiable homicide, but he served nearly four years in prison for a first-degree manslaughter conviction in 1967."
Though the 1954 incident involved King shooting dead a man named Hillary Brown, who King allegedly caught in the process of stealing from the future promoter's illegal gambling establishment according to Film Daily, the initial murder charge was dropped in light of the criminal actions of Brown and the fact that King claimed his actions were in self-defense. King was able to walk free without a day of jail time.
If that seems suspect, King's voluntary manslaughter charge might also raise eyebrows for many, especially considering that the killing was downgraded from the original charge of second-degree murder. King's victim was Sam Garrett, an employee of his who had ended up in the position of owing King $600. Witnesses reported seeing King stomping and kicking Garrett to death in the street.
'A snake-oil salesman'
Focus On Sport/Getty Images
That King was able to forge a successful career in boxing just a year after his release from prison in 1971 is remarkable, and says much about King's character. ESPN claims King's first foray into the business of boxing began when he convinced Muhammad Ali to fight an exhibition match to raise funds for a local hospital, according to Britannica. With Ali's backing, King then went on to become one of the richest figures in the history of boxing.
However, many have pointed out that King didn't exactly leave his shady past behind him when he went into the sport, and, indeed, many of the boxers he has formerly represented have at various times claimed that King has defrauded them out of millions of dollars according to ESPN, with Mike Tyson bringing a $100 million breach of trust lawsuit against King. King has also been investigated by the FBI for match-fixing, while an indictment accusing him of insurance fraud ended in a hung jury in 1995.
All these points and more were discussed on SportsCentury, which King claimed misrepresented him as a "huckster," a "thug," and a "mob-connected guy." However, according to Reuters, King's claims fell on deaf ears in court. The judge claimed: "Nothing in the record shows that ESPN purposefully made false statements about King in order to bolster the theme of the program or to inflict harm on King."
Perhaps the image ESPN was a little too real for King's liking.