This Is Why Dave Grohl Didn't Join Tom Petty And The Heartbreakers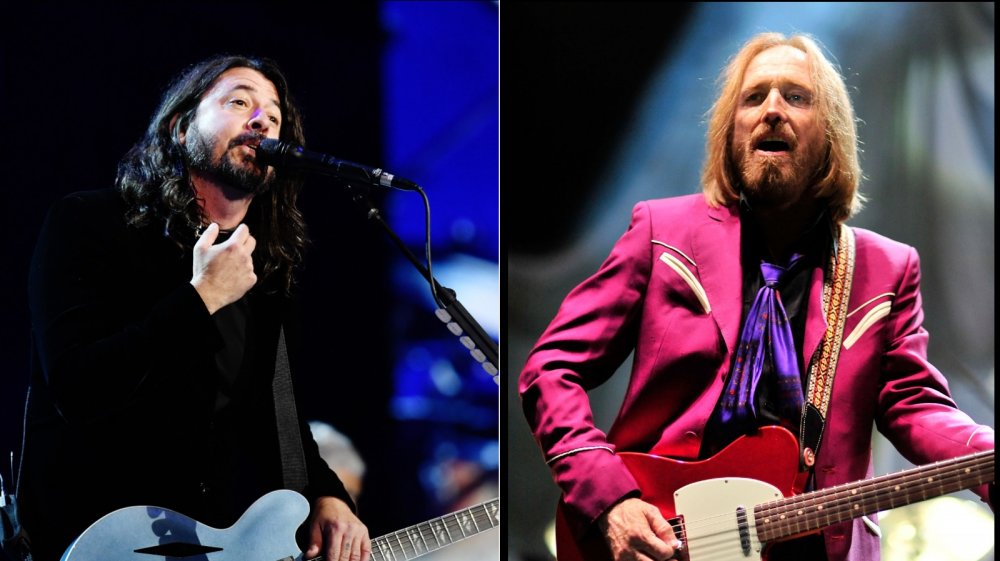 Emma Mcintyre, Jerod Harris/Getty Images
In 1994, Dave Grohl really didn't feel like playing the drums anymore. His friend and former band mate Kurt Cobain had recently taken his own life (or did he? — the 2015 documentary Soaked In Bleach claims otherwise), bringing about Nirvana's tragic and untimely end. But then one of Grohl's heroes asked him to play a Saturday Night Live gig with him, and it turned his whole perspective on music around.
According to The Petty Archives, Grohl joined Tom Petty and the Heartbreakers for their fifth appearance as the musical guest on the long-running sketch comedy show on November 14, 1994. Dave and the rest of the grunge rocking world had lost Kurt in April of that year, and he understandably hadn't been too keen on playing in the seven months prior to Petty's invitation. However, as NME reported, it was exactly what he needed in order to feel the desire to play the drums again, so he agreed to join the Heartbreakers on their classic tunes "You Don't Know How It Feels" and "Honeybee" for the show. "It was the first time I'd looked forward to playing the drums since Nirvana had ended," Grohl said. When the gig was over, Petty was just as excited to keep playing with Grohl, so he gave him an offer that just about any other drummer on the planet would have been absolutely bonkers to refuse.
Dave Grohl turned down a job offer from Tom Petty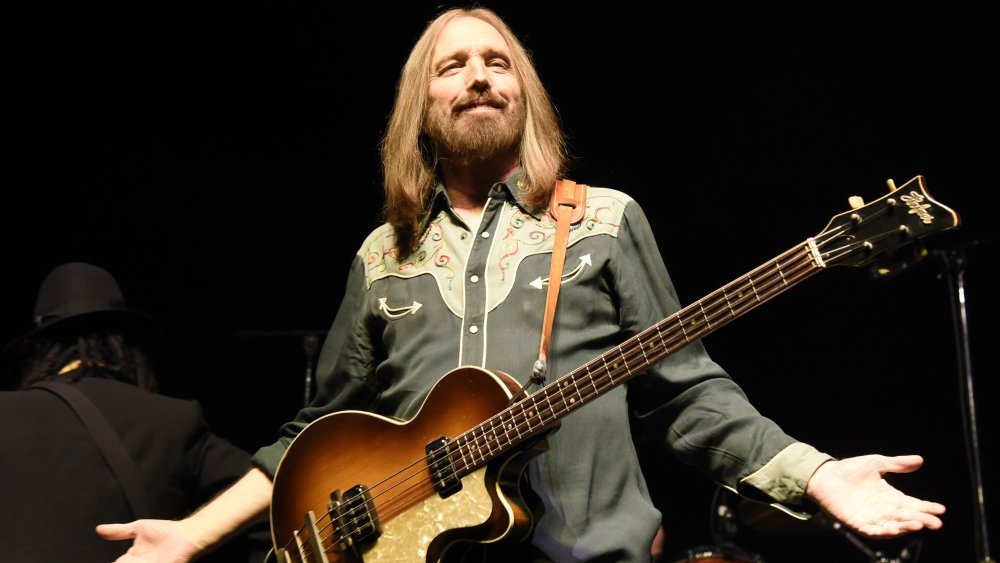 Tim Mosenfelder/Getty Images
Wait. He said "No"? To Tom Petty? It might be hard to understand how anyone could turn down a permanent spot backing up the legendary Tom Petty and the Heartbreakers, but if anyone had good reason, it was Dave Grohl in 1994. And it wasn't because the gig didn't appeal to him. As quoted in the aforementioned NME piece, Dave Grohl always idolized everyone's favorite heartbreaker, even when he was at the height of his grunge rock fame and it wasn't cool to like anything. "Even when I was a stubborn, cynical, punk-rock a**hole, I still loved Tom Petty. Because I felt like he was a stubborn, cynical, punk-rock a**hole too," Grohl said.
So no, it wasn't because he didn't want to work with Petty. The decision was actually mutual. According to Music History Calendar, Petty also thought Grohl should pursue the project that became the Foo Fighters. "We're an older bunch of guys and I thought he would be happier doing his own thing with this great talent that he wasn't using and with this great opportunity," Tom said. "Not that I wouldn't have hired him in a second – it was discussed and I know he thought about it." And the rest is music history. The Foo Fighters went on to be one of the most popular rock bands of the turn of the century, selling millions of albums and winning 11 Grammys (so far).
Dave Grohl remembers Tom Petty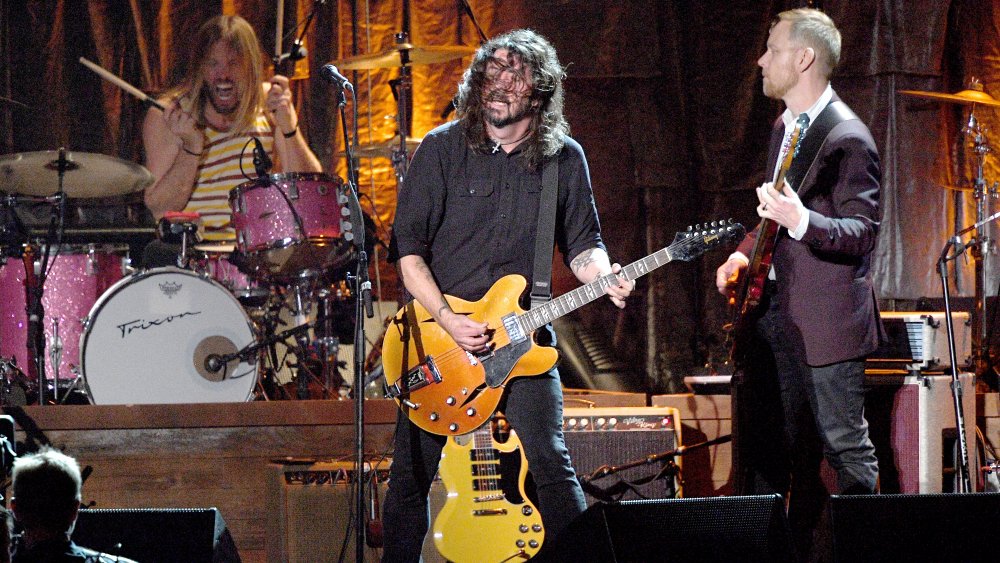 Kevork Djansezian/Getty Images
Tom Petty died tragically of a drug overdose on October 2, 2017. According to Simplemost, Grohl was lucky enough to see the last concert the legendary heartbreaker would ever give. "I saw him maybe a week before he died," he said. "I saw his last show, and it was wonderful. It was exuberant and beautiful and happy and sounded amazing and the band was better than I had seen them in a long time and... and then he's gone. It's hard to believe he's gone, but fortunately we have his music."
And Grohl isn't kidding when he talks of Petty's influence on his own music. The Foo Fighters regularly cover his hit "Breakdown" in their live shows. According to Setlist.fm, they have played it over 90 times throughout the years, surpassed only by the San Francisco-based Tom Petty tribute band Petty Theft, and, of course, Tom Petty and the Heartbreakers themselves.
So, even though he ended up turning Tom Petty down, Dave Grohl would never lose the respect he had for the heartbreaker from day one. As Live for Live Music reported, Grohl is said to have told documentary filmmaker Peter Bogdanovich, "I can't think of any band that sounds like Tom Petty and the Heartbreakers... He's just a bada**."